There are now 6,097 different products listed on the Kitely Market, in 11,847 product variations — 7,189 of which are exportable.
Kitely groups items together, so that, say, a red version of a dress and a blue version of the same dress are listed as variations of the same product. Variations can have different export permissions and different prices, as well.
The Kitely Market allows merchants to decide whether their content can only be used on the Kitely grid itself, or whether users can export it via OAR downloads, carry it to other grids via hypergrid teleports, or have the market deliver their purchases directly to other OpenSim worlds.
The Kitely Market is now delivering products to 110 different grids, up from 96 grids in July. Any hypergrid-enabled grid can accept Kitely Market deliveries by default, unless they specifically configure their security settings to keep them out. But closed, non-hypergrid worlds can also accept Kitely Market deliveries by following these instructions.
There are also around 250 seasonal listings on the Kitely Market, with products tagged as appropriate for Thanksgiving, Christmas, New Year's and Winterfest.
Landscaping and plans continues to be the top-selling category on the Kitely Market, Kitely CEO Ilan Tochner told Hypergrid Business. It currently accounts for 28.3 percent of sales revenues.
It is followed by avatar appearance, with 13.6 percent, building components with 12.9 percent, vehicles at 10.6 percent, and clothing at 9.9 percent.
Back in June, vehicles accounted for 8.9 percent of sales, making it the fastest-growing category. Clothing fell from from 11.5 percent in June, and landscaping fell from 29.9 percent.
PayPal payments continue to dominate, accounting for 78 percent of all payments, according to Tochner.
Kitely's own Kitely Credits currency is currently only used for 22 percent of payments, he said.
This is roughly the same proportion as last spring, when this data was last released.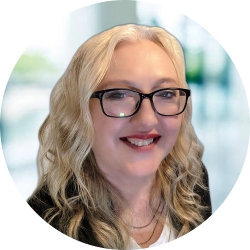 Latest posts by Maria Korolov
(see all)