Virtual Life is now home to a couple of new skill-based games that offer visitors a chance to win real money, grid founder and CEO Keith Sparkman told Hypergrid Business.
Froggy Leisure, a gaming company known for its presence in Second Life, and also active on the Avination and YrGrid, has expanded to Virtual Life this fall. The first set of games include Lucky Rainbow, Hungry Monkey, Drop Zone, Space Race, Blink and Sniper. Froggy Leisure has been in the business of virtual world gaming since 2010.
Virtual Life is a closed, commercial grid and one of the few that allows gambling, but only on certain regions, which are hosted outside the U.S.
In addition, gaming operators are required to keep enough money in reserve in their in-world currency accounts to cover all jackpots.
"We believe that Virtual Life is the next upcoming grid," Froggy Leisure Games owner Paul Cowper told Hypergrid Business. "I am happy to be the first skilled gaming company operating inside Virtual Life. Although I don't mind competition, I just wanted the head start."
According to Cowper, Froggy Leisure's skill games offer a range of slingo and Bingo number-matching games.
"Players test their skills by matching numbers, collecting bonus symbols and unlocking the bonus round to score huge points," he said. "Some games are connected to progressive jackpot wheels that give players a chance at winning a huge jackpot that builds up by beating the target scores. Also offered are their Rave sliders which give players the chance to win up to 100x with low scores."
Froggy Leisure also offer contests on all their skill games that pay out big prizes for being the highest scorer, Cowper said.
The company also offers a reward scheme with up to 10 percent loyalty credits just for playing.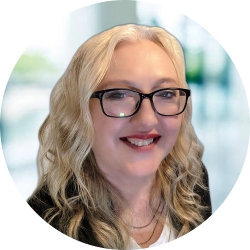 Latest posts by Maria Korolov
(see all)