San Francisco-based Gameface Labs, the company behind the all-in-one Gameface virtual reality headset, will be part of the Valve ecosystem, CEO Ed Mason told Hypergrid Business.
The headset will also support Google Cardboard applications, he said, and will have a virtual world browser that will be compatible with both Second Life and OpenSim when it launches in the middle of next year.
Virtual reality ecosystems
Currently, there are five major ecosystems that virtual reality hardware and software companies are aligning with.
The Google Cardboard ecosystem is supported by over a hundred headset manufacturers and has hundreds of apps for both Android and iOS smartphones. Headsets are typically dumb cellphone holders — boxes with a couple of lenses and a button controller — making them extremely inexpensive, but requiring users to have a late-model smartphone. Over 16 million of these headsets are currently in use.
The Oculus ecosystem, supported by Facebook and Samsung, is the oldest and has received the most publicity. Several third-party high-end headset manufacturers are also building headsets to be compatible. Prices are typically in the hundreds of dollars. Samsung's Gear VR headset is the least expensive, at $99, and just hit the market this month. The consumer version of the Oculus Rift isn't due out until next year.
Another big brand name in the virtual reality space is Sony, and its Playstation VR headset is due out next year as well. This is a closed, proprietary ecosystem and typically features high-end gaming experiences produced by Sony's partners.
There is also OSVR, an open source project backed by Razer, Leap Motion, Jaunt, Intel and Ubisoft.
Steam VR is Valve's answer to the Oculus Rift, and its main flagship product is the HTC Vive headset.
The all-in-one headset
Gameface is a smart headset, an all-in-one device with a built-in computer, so it does not require the user to connect it to either a smartphone or a desktop. But users can connect it to a PC if they wish, and use it like an HTC Vive.
According to Mason, the latest version of the headset has a 110 degree field of view, a 6-inch 2.5K high resolution display, and a battery that lasts about seven hours.
The headset weighs slightly less than Oculus Rift's Developer Kit 2 and has slightly better resolution than the HTC Vive.
There is also a third-party peripheral that allows full-body motion tracking, as well as Valve's Lighthouse position tracking system.
"Gameface is the only set that is capable of playing all mobile virtual reality content as well as plugging into a PC and playing SteamVR or OpenVR content," he said.
Gameface will also have its own app store, Mason said. Similar to the Gear VR app store or the Oculus Rift store, the Gameface platform will deliver virtual reality content "faster than anyone else," he said. And it "effectively eradicates piracy," he added.
As a bonus for developers, the app store will track how the content is consumed, such as what levels players get most stuck at, in order to help them improve their games.
Gameface hasn't yet started shipping its development kits, he said. That will start at the beginning of next year.
Developers based in London or San Francisco can also contact that company to arrange for demonstrations.
"Also, developers can visit our website www.gamefacelabs.com and click the button on the top right to get an early access code," Mason added. "With this free code, users get the headset a month before everyone else."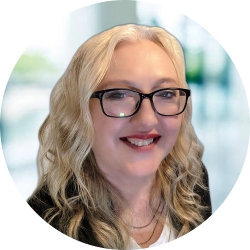 Latest posts by Maria Korolov
(see all)