I got my Powis virtual reality headset in the mail this weekend.
Although the main body is made out of cardboard, it's a couple of steps up from a standard Google Cardboard headset. The cardboard itself is sturdier, there's a comfortable rubber edge where the headset meets your face, and each of the lenses can be independently moved closer or farther from the smartphone screen.
There's also a layer of padding to keep the phone in place.
The headset costs $30 on both the company site and on Amazon, and comes in three different colors.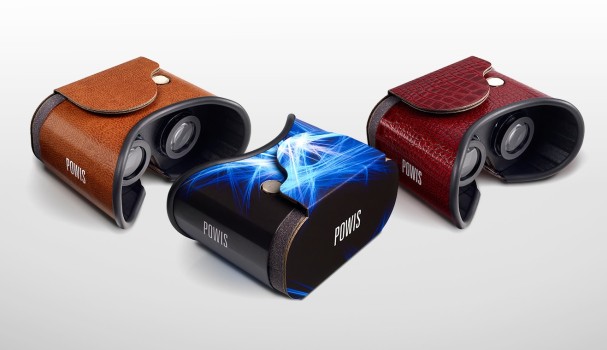 I got the one in blue because it was the cheapest. The "tan pebble" and "red alligator" versions were $40 each.
I do agree that these are nice and sturdy. The Powis headset is very easy to use — the outside flap is just held on by Velcro. Open it up, put your phone on the padding, and close it again.
The QR code — necessary to calibrate your Google Cardboard-compatible applications — is right there on the inside of the cover, and there's a capacitative touch button on top in a convenient spot, if you're right-handed.
There are much better headsets on the market for $30 or $40. The Mattel View-Master, for example, is a very nice set and it's just $25. I also like the foldable AntVR headset for $35.
Where the Powis makes sense is for branded company headsets.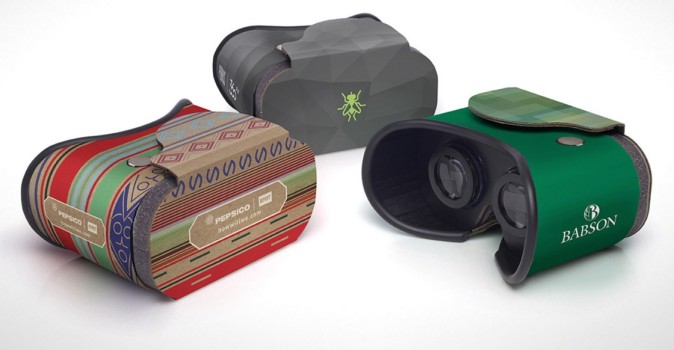 The company's primary business is custom cases for tablets and smartphones, so they know how to customize things.
For custom-branded viewers, the Powis definitely makes a lot of sense. It's a nice, sturdy design, and doesn't look as cheap as a standard cardboard case.
I think it's closest competitor is the Dscvr set from I Am Cardboard, which is also $30.

Of the two, Dscvr is sturdier, is all-plastic so it's easier to clean, and comes in a nice case, but the Powis offers better branding opportunities, is slightly easier to use, and has adjustable lenses. I would recommend the Dscvr if the headsets are meant to be shared by visitors, and the Powis to give away to customers.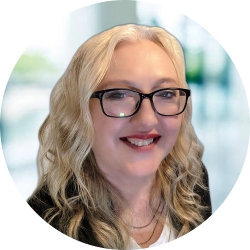 Latest posts by Maria Korolov
(see all)