I just received the Baofeng Mojing 3 in the mail, and it's the best alternative I've seen yet to the Samsung Gear VR. Plus, it works with all smartphones — not just the latest Samsung models.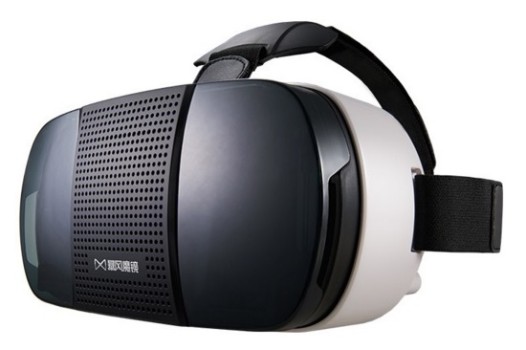 It has an excellent field of view of 98 degrees, weighs a reasonable 15 ounces, adjusts both for interpupillary distance and focal distance, and comes with its own external controller.
No, it's not a smart headset like the Samsung Gear VR — there's no built-in trackpad, or back button, or volume button, or extra sensors, like the Gear VR has. But it's also just half the price and it can run hundreds of Google Cardboard apps, not just the three dozen or so apps in the Gear VR app store.
My favorite part about the headset is the way it holds the smartphone in place. The front panel — which is actually transparent, for augmented reality applications — flips open easily. The smartphone sits inside on a ledge and a very soft foam pad then keeps it in place. Close the panel and it shuts tight, via some sort of magnetic mechanism.
There are vents on both sides for cooling, and for cords. Plus, there's a built-in jack for headphones. And while the padded area that sits on your face isn't as wide as that of the Gear VR, it was still more than wide enough for my glasses.
The headset comes with a second set of lenses, if you want a narrower field of view but better graphics — say, for watching movies on a giant virtual screen. It comes with its own virtual reality app, but it's in Chinese, so I don't know what goodies might be hidden in there.
I'm now using it as my main virtual reality headset.
Order it for $60 from Amazon or $39 from AliExpress. I ordered mine from AliExpress, shipping was free, and it took exactly two weeks to arrive.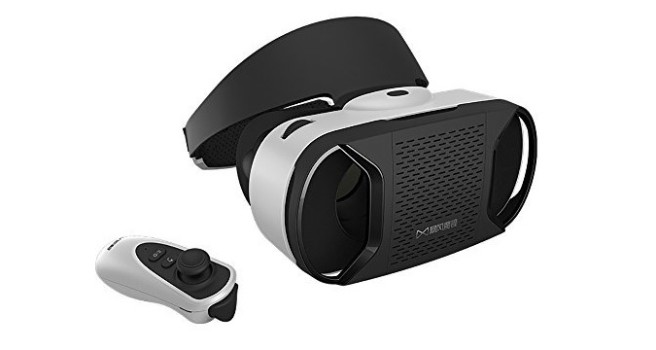 But I recommend moving right up to the Baofeng Mojing 4, which is just 11 ounces and a fancier design, for $70 on Amazon or $48 on AliExpress.
On a side note, I'm noticing lately that the best mobile headsets — the Gear VR, the Baofeng Mojing, the Ling VR, Noon VR, XinGear — are all following a common pattern of white body and black faceplate and trim. Not that there's anything wrong with that. I personally like the look.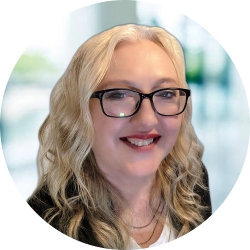 Latest posts by Maria Korolov
(see all)