Press release: A small team of virtual reality enthusiasts create the first Pluto virtual reality experience allowing viewers a first-hand look at the dwarf planet and entire solar system utilizing real images
Vancouver, BC –Â ConVRter Technologies Inc. announced today that it has made a virtual reality version of the Pluto flyby in full stereoscopic 360 where the viewer can experience the distant dwarf planet as if they were sitting on the New Horizon's space craft itself. "Everyone in the company is a bit of a tech nerd and we had been working on VR space content for a while so when Pluto was finally imaged up close I don't think watching it on TV was quite the experience we were after," said Jonathan Kitzen, CEO, "so we went for a full VR experience. We all wanted to have that feeling of floating in space and seeing a planet as if we were there."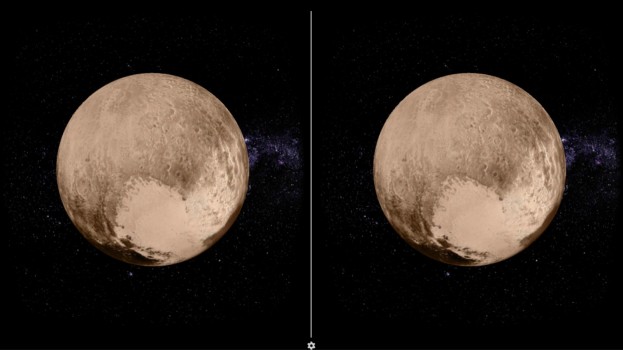 While viewers get a front row seat for the flyby the App's developers gained a greater appreciation for the New Horizons mission. "When we finally finished it you realize wow this space craft was really moving fast when it past Pluto. You really have to work to follow the planet as it passes by, as in VR that means you have to actually turn your head to follow it as it moves past. When you add in the moons it is a lot to take in and in such quick order, I have lots of respect for the complexity of the mission that I never would have gotten from a still image," said Julia Lou the lead creative on the team.
"We reached out to NASA and JPL for assistance," explained Kitzen, "but in the end they couldn't really give us the technical answers we wanted nor share in the App development because NASA doesn't allow its' people to download executable programming." Without the assistance of NASA ConVRter went on to reconstruct not only the flyby but all five moon orbits for the App.
"We made lots of custom features that hadn't existed before to make the app itself and in the end generated three new pieces of IP so it was quite a challenge," explained Lou, a self-described space enthusiast. "There was a ton of calculations that had to go into the orbits of the moons because when I first did it, it was only Pluto and Charon, and in the end Jonathan wanted all 5 and all of it had to be recreated in 3D, and relative space, for the VR app to really give the viewer the experience of being there. It was a challenge that really pushed the boundaries of what VR can be and I think the results are very compelling," said Julia Lou of the process.
The app, titled Pluto Flyby VR, is part of a series that recreates the entire solar system in Virtual Reality called Space: the Final Frontier and it is being offered for free in iOS for Google Cardboard for a limited time. The full solar system version is on sale now with new planets added all the time – Mercury, Venus, Mars, Jupiter are all scheduled for the first week of February. "Because it is an app we can continuously update and add to it so unlike traditional media it is always current," explained Kitzen, "this is the power of applications."
The App is now available on Itunes, Google Play, and a non-app version which is not in 3d is available on YouTube 360, links to all forms of media are on http://www.conVRter.net including versions suitable for 3D viewing on Sony Playstation and other games supporting Virtual Reality and 3D.
"I know NASA wants to engage with the public," said Kitzen, "but couldn't do what we did because of their security protocols, so in the end we did it for them. It is kind of funny really, but it created an opportunity to go where nobody had gone before with the data, and we are grateful for that and happy to share."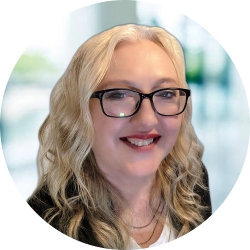 Latest posts by Maria Korolov
(see all)