Oculus was the most popular platform with video game developers, according to the latest GDC State of the Industry report.
More than more than 2,000 attendees of the upcoming March Game Developers Conference were surveyed, and 19 percent said they were currently working on a game for the Oculus Rift, followed by Gear VR at 8 percent and Google Cardboard at 7 percent. The HTC Vive and Sony's PlayStation VR each attracted 6 percent of developers.
However, 83 percent of developers had tried some type of virtual reality device. Again, Oculus was in the lead with 77 percent, followed by Google Cardboard at 46 percent, Gear VR at 31 percent, PlayStation VR at 21 percent, and the HTC Vive at 19 percent.
In addition, 75 percent said that virtual reality was sustainable in the long term.
"I think the growth will be slow at first but that enough people will buy headsets to make it worth developing for," said one game developer who responded to the survey. "It may be that this first generation isn't worth it, but it will get there."
GDC 2016 is organized by the UBM Tech Game Network, and takes place March 14 to 18 at the Moscone Convention Center in San Francisco, California. There will also be a Virtual Reality Developers Conference held in parallel with the event, with a games track and an entertainment track.
The entertainment track will discuss virtual and augmented reality applications, design, implementation and development across multiple industries including entertainment, travel, retail, fitness, product design, journalism, and sports.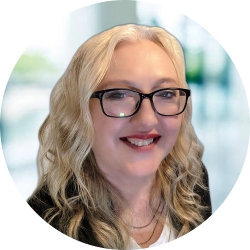 Latest posts by Maria Korolov
(see all)