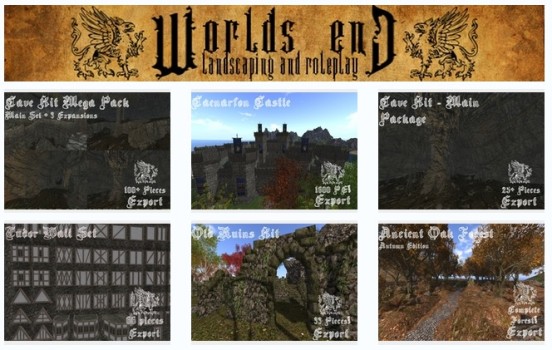 Ozwell Wayfarer's Worlds End Landscaping and Roleplay store on the Kitely Market is now all-export, the owner announced on the Kitely forums earlier this month.
He also lowered prices 30 to 50 percent.
"One of the justifications for charging higher prices in OpenSim was because of the potential risk," he wrote. "But I get a lot of return custom from various different grids. So I have no tangible evidence of bootlegging after two years of business and I think my prices should be adjusted to reflect that."
Wayfarer said he now has over 160 listings in the store, and he is in the process of updating all images to reflect the new "exportable" status of all items.
"All items are export, even if the image says otherwise," he said.
According to Kitely CEO Ilan Tochner, Worlds End Landscaping and Roleplay is the store with the highest total sales revenues on the Kitely Market.
It is also in the highest sales category, landscaping and plants.
The Kitely Market currently delivers content to 119 OpenSim grids, Tochner told Hypergrid Business. But the majority of sales are actually to Kitely residents. Avatars on other grids account for 42 percent of Kitely Market sales revenues, he said. However, even Kitely residents benefit from buying exportable content since they can, for example, wear those clothes while on hypergrid trips to other grids.
Kitely users who try to teleport to other grids wearing non-exportable content get a warning message that they need to change outfits before they can teleport out.
"Kitely users often travel to other grids so, while most of the items sold are to Kitely users, the items that are sold with the export permission sell much better than those that can't be exported from Kitely," said Tochner.
Merchants can decide how they wish to be paid for each item they list in Kitely Market. About 78 percent of all payments are in real currency, via PayPal, and 22 percent are in Kitely Credits. Merchants can withdraw payments made via PayPal, but must spend Kitely Credits income in-world as that currency is not convertible. Kitely Credits can also be used to pay Kitely for its own services, such as getting land on the Kitely grid.
Content security on the hypergrid
The big concern about security on the hypergrid is that a user can teleport to a grid or region that they own themselves, where they have direct access to the asset database or can grant themselves "god powers" and then change the permissions on their content.
In practice, however, it is a lot of work — and expense — for a thief to go through. A simpler option for thieves is to use "copybot" content theft tools in some grid with plenty of content, such as Second Life, and steal a lot of content at once, at no cost at all.
The only exceptions are content with rigged mesh or scripts, since the copybot tools can only steal the visible aspects of the content. As a result, creators with complex and proprietary rigging or scripting may prefer to keep their content on closed grids, or to set the permissions to "no export."
For content creators with unscripted content, or those who use commonly-available scripts, keeping their content restricted to closed grids offers no particular additional security, but does significantly restrict the size of their customer base.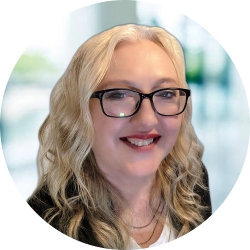 Latest posts by Maria Korolov
(see all)