A fully-enclosed headset from China, available in both black and white, lightweight, but with a narrow field of view.
It weighs 13.5 ounces, or 380 grams and the field of view is 80 degrees — narrower even than headsets made of cardboard.
This is a decent low-priced headset, and could be a worthwhile trade-up from a cardboard set. And it's a good headset if you use it for watching movies and videos, where the narrower field of view is actually a plus.
You can adjust the focal distance, which how far away the lenses are from the smartphone screen, and the interpupillary distance, which is the distance between the lenses.
It doesn't come with a QR Code, by I've found one that seems to work:
Getting the smartphone in and out of the headset requires a couple of steps and both hands — you have to flip open the front cover, move apart the spring-loaded grips, and squeeze your phone in. On the plus side, I didn't have to take the protective cover off my phone.
There's padding around the eye area for comfort, but the opening is too narrow for glasses.
It fits smartphones with screens of 4 to 6 inches, both iPhone and Android, and works with all the 1000-plus Google Cardboard apps out there.
Overall, my verdict is that it's worth $20, but I wouldn't buy it, personally. Instead, I'd move straight up to a Baofeng Mojing if i was buying the headset for an adult, or a View-Master VR if I was buying one for a child.
Buy it for $10 from Amazon, $20 on GeekBuying and $16 from GearBest (affiliate links included where available).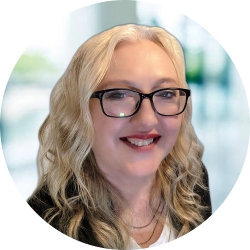 Latest posts by Maria Korolov
(see all)