If you go to the official Google Cardboard site, you might think that there are only a dozen or so compatible headsets — and that half of them are made of cardboard.
In fact, that page only shows a very tiny subset of the Cardboard-compatible headsets on the market. Worst of all, many of today's best headsets aren't listed.
So where do you go to find a good selection of headsets?
I buy a lot of headsets, and here is where I go to find them:
Amazon
Amazon's 3D Glasses section currently has more than 6,000 listings. I also like to search for new arrivals in VR headsets.
Great selection, plenty of customer reviews. For headsets that don't come with built-in buttons, there are often bundles where you get a controller along with the headset, or you can buy a controller separately. Plus, you can sometimes get free shipping.
There are a couple of downsides to Amazon. The prices are sometimes higher than elsewhere, you do often have to pay for shipping, and it can take a while for new headsets to show up.
GearBest
This is where I've been buying many of my headsets lately. It's a Chinese site, similar to Amazon, and ships all over the world. The site is known for low prices and free shipping. I buy there frequently, and haven't yet had any problems with either the products, the delivery, or the service, other than the almost universal lack of Google Cardboard QR Codes.
There are about 150 virtual reality headsets in the GearBest Virtual Reality section. That's a lot fewer than on Amazon, but Amazon also lists related products and offers the same product under multiple names from different distributors.
AliExpress
This site is the top site for ordering directly from China, with over 17,000 listings in the AliExpress Virtual Reality Glasses section. Lots of offers have free shipping, or are bundled with controllers, but there are also plenty of listings for the same device under different brand names or from different distributors, as well as 3D glasses.
The prices are low, and they will often have products before anyone else. For example, it's currently one of the few places you can get the BoboVR Z4 headset, which offers a 120-degree field of view and integrated headphones. GearBest has it on preorder, and Amazon only has the Z3 version.
eBay
There are more than 7,000 listings in eBay's Video Glasses category. Many listings are for the same product, and there are non-virtual reality glasses listed here as well.
There are also many older listings as well, such as the Gear VR Innovator Edition, which has been supplanted by the Consumer Edition. The BoboVR Z4 headset is also missing, while there are many offers for the first-generation set.
Newegg
There are more than 250 listings in Newegg's VR Headsets category. Prices range from under $5 for cardboard viewers, to over $300 for one with integrated electronics. The selection doesn't always include the newest releases — as with Amazon, the BoboVR Z4 is not yet available, though you can get the BoboVR Z3 here.
Other sites
BestBuy's Virtual Reality Headsets section currently lists just a dozen items, and is dominated by the pricier headsets. It's least-expensive headset is a Powis viewer made out of cardboard — and it costs $40.
Hypershop currently offers just two virtual reality headsets. Banggood, another popular Chinese discount site, offers a selection of 20, TinyDeal has about 30. GeekBuying has about 60. Walmart has about a dozen, but you might appreciate in-store pickup or returns.
I'm in the United States, so don't get around much to sites specific to other countries. I do know of the UK-based VR Shop.
Are there other shopping sites I'm missing? Please let me know in the comments!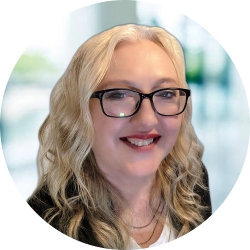 Latest posts by Maria Korolov
(see all)