Update: I was doing a demo yesterday and the Cardboard Enabler app I reviewed below mysteriously stopped working. I could no longer switch to the Gear VR view. Deleting the app forced me to reinstall the Gear VR applications and reboot my phone several times. Then my phone died for several minutes — black screen, not reacting to anything — and I almost had a heart attack. Then it mysteriously come back to life again. I've stuck with Gear VR apps for the Gear VR since, and used Google Cardboard headsets for Cardboard apps.
====
If you have a Samsung Gear VR headset, you might have noticed that the app store that comes with it has nice high-end games and applications, including Netflix and Hulu, EVE: Gunjack and Ocean Rift. But not very many, and the prices are high compared to the mobile apps available on the Google Cardboard platform.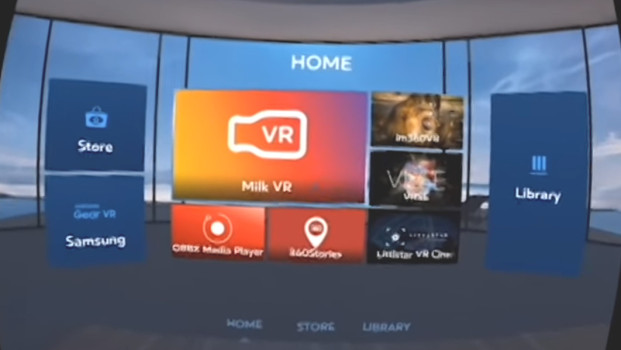 There are also more than a thousand Cardboard apps, including such must-haves as YouTube, which are not available for Gear VR.
If you're like me, you've Googled around, and may have found a workaround. In my experience, however, that workaround was difficult to use, hard to configure, and actually resulted in lower quality than what I saw when I simply took out my Samsung Galaxy S6 phone and put it into any Google Cardboard headset I had lying around.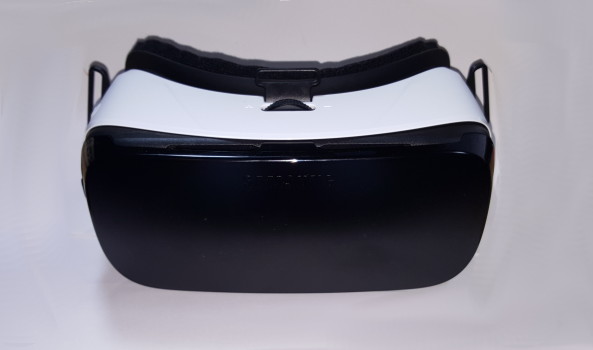 So I gave up on trying to use Gear VR for both — until this week. Because I found the 99-cent Cardboard Enabler app for Android. (Thanks to Road to VR for the heads up!)
You load and run the app. Approve the configuration step by clicking on the "Enable Device Administration" button and approving.
Then press on the image of the platform that you want to use.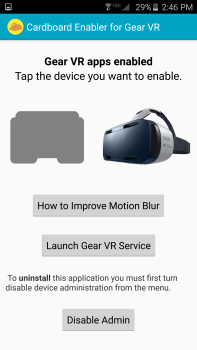 Here it is in Gear VR mode. Now when you put your phone into the Gear VR headset, no matter what app is currently playing, it will switch you into the Gear VR starting space, the giant living room with the app selection screen.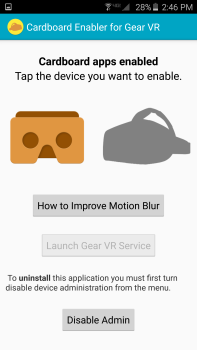 When in Google Cardboard mode, simply load up the app the way you normally do and put the phone in the headset. But now, instead of it switching into Gear VR mode, the app continues to run and you can play it. You can even use the trackpad for your button — very convenient.
You will need a Google Cardboard QR code for the Gear VR for it to work well:

If you have another QR Code to suggest, please let me know!
The Cardboard Enabler app is very easy to use, does not seem to otherwise interfere with the Gear VR functionality at all, and seems to work with every Google Cardboard I've tried. For example, if you have YouTube pulled up, you'll now be able to watch 360-degree videos in virtual reality and traditional videos on a giant virtual screen.
To find more Google Cardboard apps, search for "VR" in the Google Play store, or check out the WeAreVR site for some suggestions.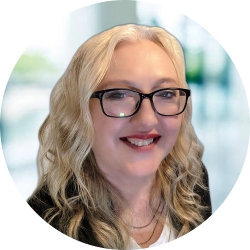 Latest posts by Maria Korolov
(see all)