Hulu had originally planned to have its virtual reality app for the Samsung Gear VR last fall, but finally released it yesterday.
It is a free download on the Gear VR's Oculus store, and supports both virtual reality films and Hulu's entire library of traditional 2D videos. There was no mention of support for Google Cardboard viewers.
Hulu's top competitor, Neflix, came out with its virtual reality app on time, and used a cozy cabin living room for its virtual reality environment. Hulu gives you a couple of choices, including a modern city apartment look and the beach.
The new VR app also includes Hulu's first originally produced VR short film, "The Big One." For the short, Hulu partnered with Lionsgate to bring Freddie Wong and his RocketJump brand into the virtual reality space. "The Big One" invites users to witness a meteor shower that soon turns into an apocalyptic nightmare.
Hulu also launched with a selection of 25 virtual reality videos from other sources, including a couple of Mythbusters vidoes and other content from Discovery VR. Other sources include The National Geographic Channel, Baobab Studios, Las Vegas, RYOT, Showtime Networks, SilVR Thread, Spoke, Studio Transcendent, The Uprising Creative and Viacom. All 3D virtual films are available for every app user to experience, with or without a Hulu subscription.
Netflix doesn't currently offer 360 degree or virtual reality videos.
What the promo video below: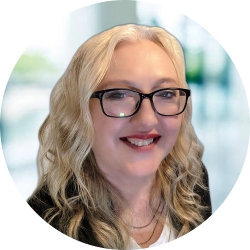 Latest posts by Maria Korolov
(see all)