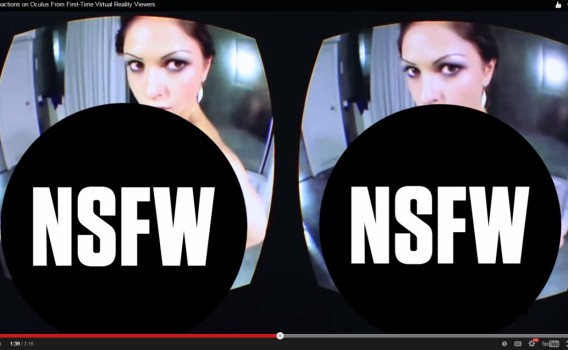 Pornhub has launched a dedicated virtual reality porn channel and gave away 10,000 free virtual reality headsets to get people to try it. Totally not safe for work link: http://www.pornhub.com/vr
Pornhub says it has over three million videos and attracts over 60 million visitors per day, and, at four million members, the largest dedicated membership base in the adult community.
The channel currently shows free previews of paid videos from BaDoinkVR.com, one of the leaders in the virtual reality porn space.
The videos can be watched on most virtual reality headsets including Oculus Rift, Samsung Gear VR, and Google Cardboard-compatible viewers with both Apple and Android smartphones.
To streamline the content and ensure maximum efficiency, Pornhub has built-in Google Cardboard support to the official Pornhub Android app, which is available directly from the company but not the Google Play store. Pornhub also supports Google Cardboard for Android devices on the standard mobile web browser and on BaDoinkVR's FreeVRPlayer app.
For iOS users, Pornhub supports Google Cardboard-compatible viewers using the iOS version of BaDoinkVR's FreeVRPlayer app.
Oculus Rift, set to begin shipping at month's end, is supported via Pornhub's official player—likewise powered by BaDoinkVR technology—and all VR videos are available for download to play on the device.
"Virtual reality is the next phase in the constantly metamorphosing world of adult entertainment, and will provide users with a mesmeric experience unlike anything they've seen before," said Corey Price, vice president of Pornhub, in a statement. "Now, our users are not only able to view our content, but be protagonists in the experience and interact with their favorite porn stars."
According to estimates from Piper Jaffray, an investment bank and asset management firm, by 2025 adult virtual reality is forecasted to be a $1 billion business, the third biggest virtual reality sector, behind videogames and NFL-related content.
Watch a safe-for-work promo video below: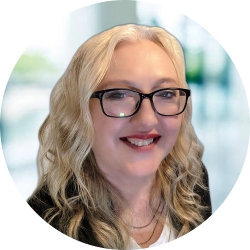 Latest posts by Maria Korolov
(see all)