Update: In August, I bought a FiiT VR 2S, and that is now my new favorite. Another headset I'm recommending is the BoboVR Z4 headset, which has a 120-degree field of view, built-in headphones, and a built-in control button.
If you haven't bought a virtual reality headset yet and are looking for a low-cost fully-enclosed alternative to a cardboard set, then this is the headset for you.
Disclosure: I bought this headset with my own money, and the purchase links at the bottom of this article are to all the major sites I know that carry it, with affiliate links where available.
Pros
It comes in a nice sturdy package with custom insets to keep everything in place. The outside faceplate and the lenses are covered with protective clear plastic.
At 10 ounces, or about 283 grams without its straps, it is lighter than the Samsung Gear VR.
And with a 102 field of view, it actually has a wider view than the Gear VR as well.
It fits over glasses. The distance between the lenses is adjustable. Plus, it is the only headset I've tried so far where the focal distance of each lens can be adjusted individually.
The outside cover is transparent, for augmented reality applications.
It opens easily, with a very simple but tight-closing latch. The smartphone sits on an adjustable shelf, making it extremely easy to take in and out. The smartphone positioning mechanism, in fact, ranks with the simplest and easiest on the market today and fits very easily over smartphone protective cases, as well.
The straps are the standard three-point system — around the sides and over the top of your head. I had trouble getting them just right, but then I have trouble with all the straps on all the headsets. Maybe my head is shaped weird? Or I have too much hair?
There are gaps on the sides between the outside cover and the headset itself, so you can easily plug in cords — for charging, or for an audio headset.
This is a Google Cardboard compatible headset, so it works with the thousands of Google Cardboard applications currently on the market, as well as all the virtual reality videos. It can also be used as a private movie theater to play traditional movies.
Cons
I have to stretch to find any cons with this headset. There are a couple, but neither is a deal-breaker.
First, the openings on the side that let it cords — and air — through may also let in a little light for some people. To address this problem, the headset comes with a couple of different glare shields. The built-in one is nice and wide, good for watching videos, but does let in a little light.
There's a second glare shield that comes in the box with the headset. You're supposed to pull out the little shelves that the smartphone sits on, snap the shield in place, and put the shelves back in.
I couldn't get the shelves out, so I took a pair of scissors and cut out the bottom openings and then it fit just fine. Update: the official site for the headset shows how to get the shelves out — you slide them apart as far as they go, then pull up on the outside edge and they come right out, then snap back in again. So I mutilated my glare shield for no good reason.
However, it actually narrowed the field of view a little bit with my phone, a Samsung Galaxy S6. If you have a smaller phone, you could try the shield. But if you have a phone as large as mine, or larger, you might want to skip it. I tried it both ways, and I prefer it without the second shield, and I didn't see any light coming from the sides, just a little from the bottom, where my nose is. Adjusting the headset so it sits tighter on my face eliminated that light leakage as well.
The other issue with this headset, which is a problem I've found with every single Chinese headset I've tried so far, is that there's no Google Cardboard QR Code.
I tried out a bunch of different QR Codes, and found that the Freefly VR one seems to work well.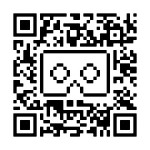 If I get an official one, I'll update this story.
Finally, my headset did not come with a controller, and there is no button on the headset itself. Fortunately, I have about a dozen controllers lying around, so this is not an issue for me. If you don't have a controller, and come across an application that requires one, you will need to purchase one separately, or buy a version of this headset that comes with a controller — there are several.
Right now, however, most Google Cardboard apps have a look-to-activate interface because so many headsets are missing buttons. In my case, the only app that I actually use a controller with is End Space VR. This app also works without a controller, but I like the feel of holding something in my hand and clicking it to shoot.
Bottom line
Buy this headset for $26 on Amazon without a controller and $32 on Amazon with a controller.
This headset is also sold under the LeNest brand name $31 on Amazon without a controller and $27 on GearBest. It's sold under several other brand names as well — look for the translucent cover, and the 102-degree field of view.
AliExpress has several of these headsets bundled with a variety of different controllers. You can get it for $23 with a tiny black controller, $25 with a slightly larger white controller, or $28 for a black-and-red two-handed gamepad.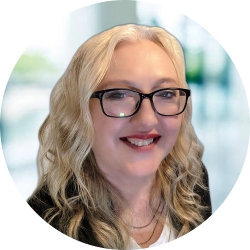 Latest posts by Maria Korolov
(see all)