If you want to trade up from a VR headset made out of cardboard, but don't want to spend any more money than you would for a cardboard, check out the Noton headset.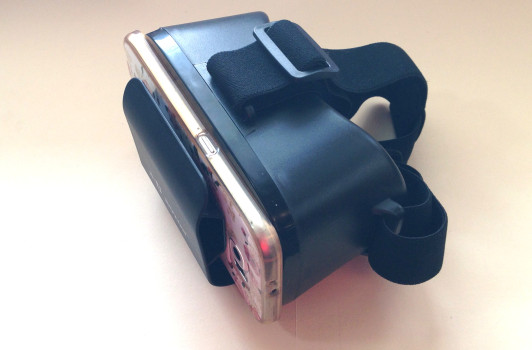 The headset drops right in, and there's a little pad inside the keep the phone firmly in place. The phone didn't move even when I was whipping my head around in End Space VR trying to shoot down enemy spaceships.
Even though it's an enclosed headset made out of plastic, it weights just 6 ounces with straps.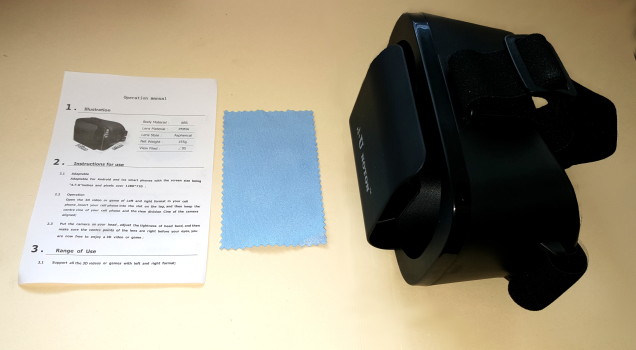 It fits any phone with screen sizes between 4.7 and 6 inches and the company claims a field of view of 95 degrees. It definitely felt that immersive to me.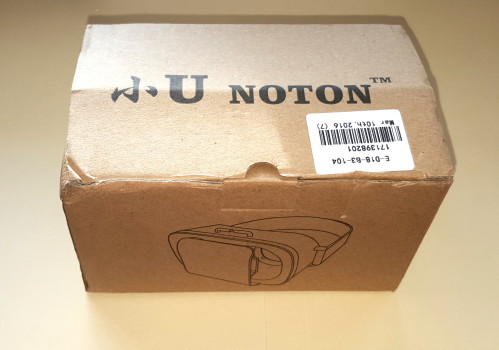 The downsides is that it does not fit over glasses, and the lenses are not adjustable. There is also no button, and no direct access to the screen, so you will have to buy an external controller for some applications.
There is no padding around the lenses. This can make it uncomfortable for prolonged use, but also makes it easy to clean with a wipe if in a multi-user situation.
In addition — like many Chinese headsets — it did not come with a Google Cardboard QR code.
I tried several of the QR Codes on this page, until I found one that fit, which was from a BWM Cardboard viewer.
I'm posting it below as a temporary QR Code, until I find an official one: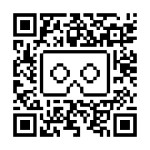 I got mine for around $6 on GearBest with free shipping. It's also available for $4 on DealsMachine, but you have to pay for shipping. I haven't — yet — seen it anywhere else.
I'm definitely recommending this headset. I found it to have a clear and wide field of view, sturdy, and light.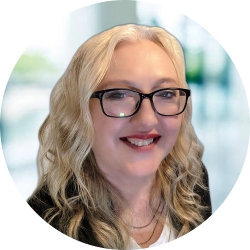 Latest posts by Maria Korolov
(see all)