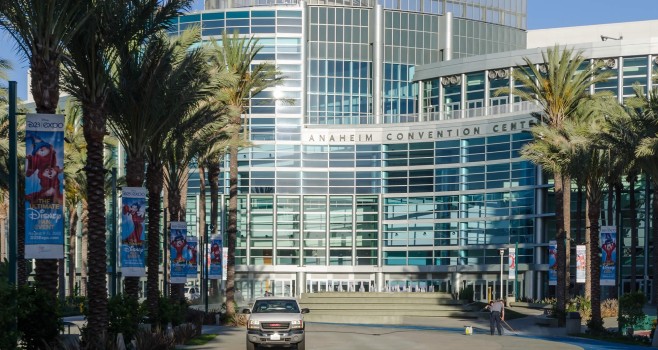 Press release:Â Discover How to Build the Smarter — Engaged — High Performance Organization
MARICOPA, AZ–Â Elearning! Media Group, producers of the Enterprise Learning! Conference 2016 (ELC16), the leader in learning and workplace technology media, is pleased to announce its groundbreaking Keynote Speaker for the conference. Anders Gronstedt, Ph.D., President, The Gronstedt Group, Inc. will deliver his Keynote Address: "Next Gen Learning: The Virtual Reality Experience" This keynote is more than talking heads, this session will immerse attendees into the virtual reality experience.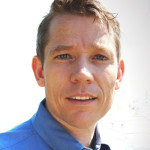 If you believe Facebook's Mark Zuckerburg, virtual reality is the next major computing platform after the smart phone. A new generation of virtual reality headsets and software promises to revolutionize learning. It's bringing immersion to new levels — the feeling of actually being in another place. "It's like the difference between looking out through a window and actually walking out and moving around in the world," said Gronstedt.
"We are honored to have a leader in virtual reality learning not only reveal the future of virtual technology, but take us into the immersive virtual reality experience as well," said Catherine Upton, ELC 2016 conference chair.
At ELC 16, attendees will experience live virtual reality learning via Oculus Rift and their own personal Google Cardboard. Anders will demonstrate the training implications of Virtual Reality in learning. He will showcase a high end learning experience via Oculus Rift and take us on a tour of the virtual realm. Then, each attendee will experience 360 degree applications, as well as open-source learning content and apps via Google Cardboard Viewers. From high end customized learning, to low cost open-source resources, attendees will experience Virtual Reality like never before. The user experience of VR is far more visceral than anything experienced on a screen.
Gronstedt will also be exploring the augmented reality technology which is on the heels of virtual reality. It is the lens to the world that that superimposes digital graphics over the world around you.
ELC16 Helps Build Smarter Organizations
ELC16 conference will feature four distinct tracks to support the theme of Building Smarter Organizations. They are:Â Engaging the Smarter Workforce, Empowering the Smarter Learner, Best Practices of the Smarter Leader, and Building the Smarter Enterprise.
Who Should Attend
Executives charged with driving enterprise performance via learning and workplace technologies, including HR, Talent, Development, Training, E-learning, Project Management, Education, Sales & Service should attend ELC16. Government, non-profit agencies and educational institution leaders are also in attendance to collaborate on the now and the next in learning. Attending this conference is an amazing opportunity to meet colleagues from across the globe. Registration is now open at www.ELCEShow.com. Register by April 30th and save $300 on the 2-day conference pass.
Celebrating Excellence
The Enterprise Learning! Conference 2016 (ELC16) hosts the exclusive Learning & Workplace Technology Conference for corporate, government and higher education executives. ELC16 provides executives an engaged environment to network, share and learn from leaders across the globe. Coupled with cutting edge research, expert learning technologists and 3 prestigious industry award programs; Learning! 100, Best of Elearning!, and Learning! Champions, this is the "Must Attend" forum for learning and performance executives. Registration is now open at www.ELCEShow.com. Register by April 30th and save $300 on the 2-day conference pass.
About Elearning! Media Group
Elearning! Media Group is owned by B2B Media Group LLC. Elearning! Media Group consists of twelve media products including: Elearning!Magazine and eMagazine, Government Elearning! E-Magazine, Elearning! Alert, SalesTec eNews, Pulse, 2elearning.com, Elearning! Web Seminar Series, Elearning! Institute, Enterprise Learning! Summit, Virtual Learning! Summit and Enterprise Learning! Conference. Elearning! Media Group serves the $225 billion learning & workplace technology market. Suppliers and practitioners can follow us: online at www.2elearning.com; on Twitter: 2elearning or #ELSummit; via Facebook: Elearning!-Magazine or LinkedIn: Elearning! Magazine Network orElearning! Summit.
Enterprise Learning! Events
Since 2008, Enterprise Learning! Events bring onsite and online audiences together to learn, network and share. Mark your calendar for Enterprise Learning! Conference on June 6-8, 2016 in Anaheim, CA. Enterprise Learning! Conference hosts the Best of Elearning!, Learning! 100 and Learning! Champion Awards. The Enterprise Learning! Conference Online is slated for September 8th, 2016. For more information about the Enterprise Learning! Conference visit http://www.elceshow.com.

Latest posts by Press Release
(see all)