The folks at GearBest just sent me a free review copy of the PlayGlass headset. While this headset is one of the pricier ones I've reviewed recently, I was not particularly impressed with its field of view, usability, and opaque cover.
However, it does have decent lens adjustment options and is not too heavy.
1. Field of view
The field of view is a square — so I would guess about 90 degrees or so, since I don't have an official measurement of it. Nothing to write home about, and visibly smaller than that of the Gear VR and the FiiT VR.
Basically, it's a bit too narrow to compete with the latest virtual reality headsets, and a bit too wide for a good movie-watching experience for older phones.
2. Weight
When I weighed it on my kitchen scale, without the straps or the smartphone, it came in at 11.5 ounces, or 325 grams — the official weight is listed as 290 grams. So while it weighs less than the Gear VR, or Baofeng Mojing 3 or 4, it weighs more than the FiiT VR.
In fact, it feels remarkably light for something so bulky.
3. Straps
Usual straps that go around the sides and over the top of the head. No complains, but nothing particularly great about them, either.
4. Fits over glasses
My glasses fit, but just barely.
5. Adjustable lenses
The interpupillary distance is adjustable, which is the distance between the lenses. In addition, the focal distance of each lens adjusts separately.
When it comes to image quality here, I have no complaints.
6. Ready for augmented reality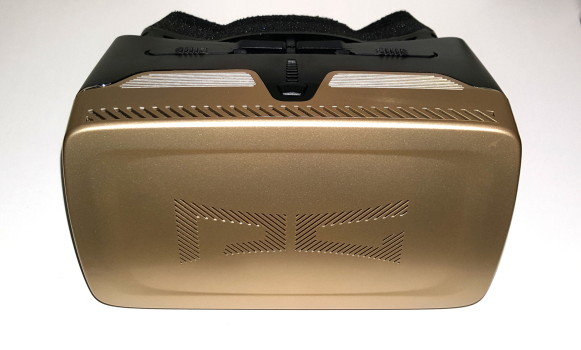 One of the main reasons not to get this particular viewer — the cover is not see-through, and does not come off. So you won't be able to use any of the growing number of augmented reality apps with this headset.
7. Fits over audio and power cables
Yes, there's space on the side for cables.
8. Controller
Mine came with a cute matching remote controller, but this depends on the bundle you get.
9. Ease of use
It has a weird fan mechanism that I couldn't get to work, and had trouble getting my smartphone into.
From what I can tell, you push the tab on the side of the fan mechanism to get it to open up, then put your smartphone phone in and squeeze the top and the bottom together to hold the phone tight.
Then you untuck the small cord from around the fan and plug it into the phone's USB slot — which, obviously, will only work on Android phones since the iPhone uses an incompatible connector.
The fan is supposed to keep the phone cool, or keep the lenses from fogging up, but I couldn't figure out how to get it to come on.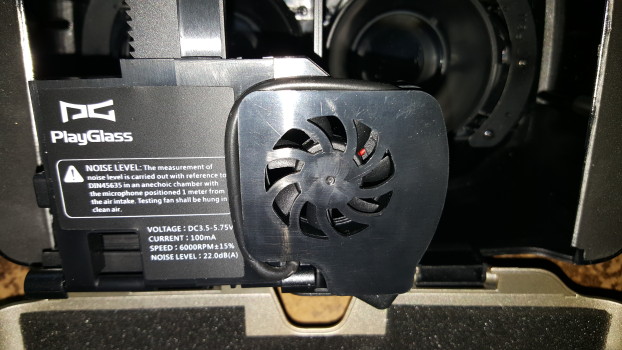 Plus, since you can't see the face of the phone as you are putting it in, it is hard to get it perfectly centered.
10. Price
As I mentioned above, mine was free, but I won't be keeping it — I plan to give it away to one of my readers as soon as I can think of a topic for another survey.
But given the specs, and compared to my current favorite, the $25 FiiT VR, this headset is significantly overpriced.
It's available for $56 from GearBest, $67 from Amazon, and $83 from AliExpress,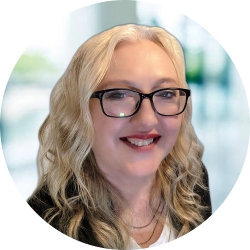 Latest posts by Maria Korolov
(see all)