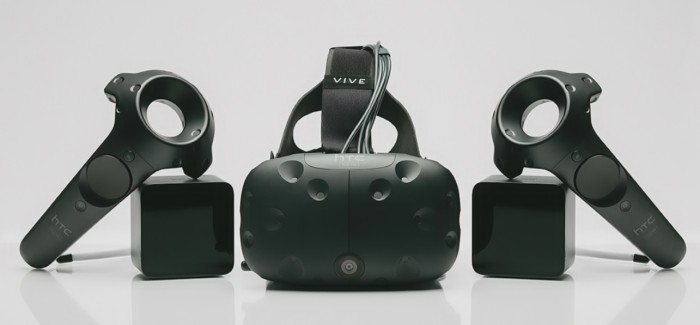 In addition to Internet cafes and other out-of-home venues, early tech adopters and hardcore gamers, Chinese parents' focus on education will be a major driver for HTC Vive's success in that country, HTC's head for VR in China told Hypergrid Business.
"Education is one key area every family is willing to spend on," said Alvin Wang Graylin, China Regional President of VR at HTC, which is headquartered in Taiwan. "Parents will sacrifice everything for their children's education. Virtual reality will be the technology that finally democratizes education and allows almost any child to receive the best quality education possible, enabling them to sit in any class room from the best universities globally just by putting on a Vive headset."
Education is one of the top two use cases for virtual reality in China for women, he added, in addition to watching videos. For male customers, the top to uses are games and videos, he said.
There are several drivers for the strong interest in education, Graylin said. For example, China's one-child policy has created a typical family ratio of one child to six adults — two parents and four grandparents. Then, the Confusion philosophy of education has left a legacy of education as the path to social adjustment. Parent also want their children to attend foreign universities.
And not only are Chinese parents anxious to provide the best education for their children, they also increasingly have the means to afford the technology to make it possible.
China's middle class is now the world's largest, with 109 million Chinese having a net worth of between $50,000 and $500,000. And it's growing. Since 2000, twice as many Chinese as Americans have joined the middle class. And that growth is expected to continue. Consumer spending up is now up more than 10 percent compared to last year. And, according to McKinsey, by 2022, more than 75 percent of China's urban consumers will earn 60,000 to 229,000 renminbi a year, or between US $9,000 and $34,000.
In addition, consumers in China have a much stronger propensity to spend on technology. For example, despite the lack of carrier subsidies like those in the U.S., there are now more iPhones in China than anywhere else in the world.
HTC bets big on VR
HTC hasn't been doing well lately with smartphones, its primary business. Its share of smartphone sales has fallen from around 11 percent in 2011, to 3 percent this year.
But virtual reality has the potential to reverse the company's fortunes.
Goldman Sachs, for example, expects the HTC Vive to account for 60 percent of the company's revenues by 2020, according to a report released last week.
Last month, HTC announced the launch of Vive X, a $100 million global accelerator program targeted at start-ups operating in the virtual reality space.
And HTC is the leader of the Asia-Pacific VR Alliance, which is comprised of the leading companies in the virtual reality industry both inside and outside of China.
China is a major focus because the country has taken a strong lead in both the manufacture and sales of virtual reality headsets. For example, Baofeng Mojing, one of more than 200 Chinese companies working in the VR sector, reported that it sold 1 million headsets in just the first three months of the year.
Those are mostly low-end, mobile-based headsets, however. The HTC Vive is priced significantly higher, and also requires a high-end personal computer.
As a result, Graylin said, China's out-of-home market offers significant opportunities for the company. He said that there are about 150,000 internet cafes in China as well as 50,000 KTVs, which represent several million KTV rooms.
Many of these businesses are seeking new or incremental revenue sources and more advanced commercial grade virtual reality headsets are generating a flood of interest, he said. Similarly, retail malls have come under extreme pressure from the rapid growth of e-commerce in China and are aggressively seeking ways to deliver novel experiences that can continue to draw foot traffic. Finally, virtual reality has led to a mini-boom in the launch of old style arcades where consumers can enjoy their first VR experience.
The future is here
According to Graylin, 2016 will be the year in which the future leaders of virtual reality will enter the global stage.
"The virtual reality industry will create companies bigger than the largest from either the PC or smartphone eras," he said.
Because of HTC's history of innovation, manufacturing DNA, partnership with Valve on gaming and content, and its deep roots in China, he said that HTC Vive is well-positioned to drive the development of the global virtual reality ecosystem and lead the journey to true VR.
And what is "true VR"?
Some futurists predict that virtual reality will be the next evolution of the Internet, in which today's isolated VR games and experiences lead us to an interconnected metaverse of virtual destinations, social gathering spots, sports and other events, virtual offices, virtual shops, and virtual educational institutions.
According to Graylin, this means that the immersive experiences have to be almost indistinguishable from physical reality.
That future is yet to come, and will require a great deal of technical innovation.
To start with, virtual reality needs to solve its motion sickness problem, and to have more content to offer to users.
HTC is making progress on both these fronts, Graylin said, and its "room scale" platform — where users can walk around freely in a 2 by 3 meter space — is also another step in the right direction.