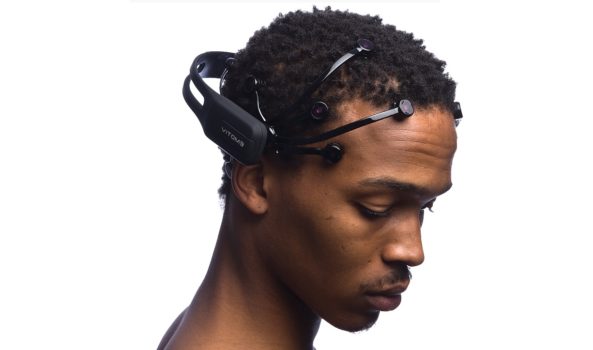 Press release: Voice Control, Gesture Control, and See-through Displays Are Top Electronic User Interface Innovations
BOSTON, MA – With Apple, Google, and Microsoft sharpening their focus on electronic user interfaces, voice control, gesture control, and see-through displays are emerging as hot spots for innovation, as are newer form factors in wearables, according to Lux Research. However, leading tech giants have overlooked certain segments with potential opportunities, such as haptic technology and use cases in public spaces.
"The electronic user interface can be the difference between a product's success or failure," said Tony Sun, Lux Research Analyst and lead author of the report titled, "Future of Interaction: Using a Taxonomy to Understand Apple's, Google's and Microsoft's Electronic User Interface Bets."
"But no single style of interface can fully understand human intention, so a device with truly natural user interfaces will use multiple types of input and output," he added.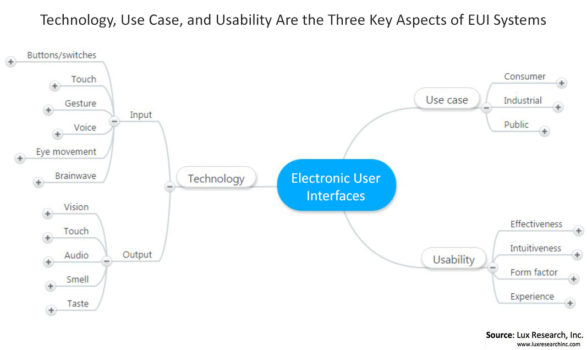 Lux Research analysts developed a taxonomy for electronic user interface technologies, use cases, and usability, mapping the activity of Apple, Google and Microsoft to identify future opportunities.
Among their findings:
Seven acquisitions show Apple's hand. Apple is quiet about its internal R&D but its acquisitions since 2014 of seven EUI developers reveal its focus and strength. The seven include Beats headphones, the natural language processing company VocalIQ, and augmented reality software-maker Metaio.
Google's strength is internal R&D. Google's EUI activity mainly relies on internal computer science research and the development through its Advanced Technology and Projects (ATAP) group. Its areas of EUI R&D include speech processing, natural language processing, touch and gesture interpretation, RF-based gesture control, and multi-touch in smart textiles.
Microsoft leans on both new and existing platforms to enable natural user interfaces. Microsoft's future is built around the four natural user interface platforms – the augmented reality smart glasses HoloLens, as well as three existing platforms- the full-body motion sensing and voice control device Kinect, the large-format interactive display Surface Hub, and the natural language processing platform via its cloud service.
About Lux Research

Lux Research provides strategic advice and ongoing intelligence for emerging technologies. Visit www.luxresearchinc.com for more information.

Latest posts by Press Release
(see all)