The second OpenSim Treasure Hunt concluded on May 25 with 122 participating regions, up from just 86 in the first hunt.
The number of participating grids increased as well, from 22 to 26, Tangle Grid co-founder and hunt organizer Leslie Kling told Hypergrid Business.
There were also many returning participants, she added.
"That makes us feel they enjoyed it the first time," she said.
Kitely was the grid with the most participating regions, 23, and OSgrid was the grid with the most participating players, 28. A total of 79 players participated in the hunt.
"We were happy with this hunt," she said. "There was a few things that of course we can not control. One is regions going offline. Certain grids have their setting different so the hunt item would not work but we went there and helped them figure it all out."
Avatar Eva Kawadias from OSgrid was the grand prize winner, and will be receiving a Fibrum virtual reality headset ($80 on Amazon).
Avatar Katadiop Carami from FrancoGrid won second prize, Bluetooth MP3 speakers, a Holland Woodenshoes key chain, and a HipHop Band T-shirt.
See the full list of sponsors here.
Hunt upgrades
Organizers improved a few things about the hunt this time around.
For example, Kitely regions aren't up all the time — they get activated when people teleport in. Normally, links to inactive regions are removed, so players don't waste their time trying to teleport to destinations that aren't there.
"We added the configuration to not remove the hunt items [on Kitely], making it fair to the Kitely grid residents to stay involved with the hunt and for the hunters to be able to get the hunt item," said Kling.
There were also specially configured hunt item stands for OSgrid and Metropolis grid, she added.
"We also added that the hunt item could also give its hunter a gift from the region owner as well as the points they need for the hunt," she said.
Next, organizers plan to work on a remote update system so that hunt items and stands can be updated when needed.
"But for now — until OpenSim allows it — we will ask people to replace the stand if needed," she said. "We also would like to get the back-end, the administration side of the hunt more automated. Right now we have to do a lot manually."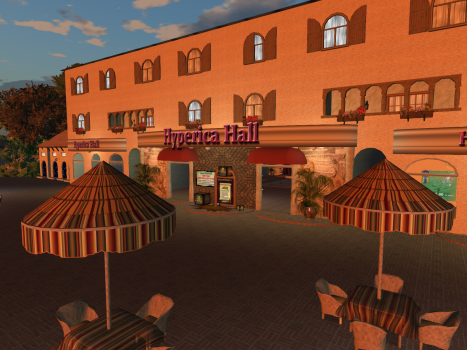 The next hunt is expected to start later on this summer, on July 1.
For more information or technical details, visit this page or contact Leslie Kling at [email protected].
You can also pick up a stand from Hyperica at hg.hyperica.com:8022, Tangle Grid at tanglegrid.net:8002:HG Station 1, or WestWorld grid at westworldgrid.com:8102, or download an IAR file online.
Watch a video by Leighton Marjoram about the first OpenSim Treasure Hunt below.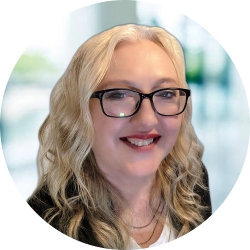 Latest posts by Maria Korolov
(see all)