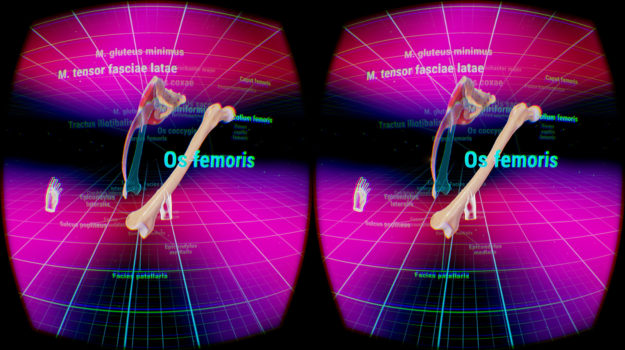 Medical software development company Vedavi has its virtual reality anatomy app all set and ready to go for the Oculus Rift, but the lack of a controller with six degrees of freedom is holding it up.
The company also plans to port its VR Human Anatomy software to the Gear VR, but, again, the lack of a controller is the main obstacle, said Kateryna Ukrainets, director of marketing at Zurich-based Vedavi GmbH.
"With 'VR Human Anatomy' you can forget about those thick anatomy books," she told Hypergrid Business. "You can easily look at the anatomical structures as you would in the real world. You just grab it with controllers and inspect it from whichever angle you want. Moreover, each structure is labeled so that you can memorize the names of anatomical structures quickly."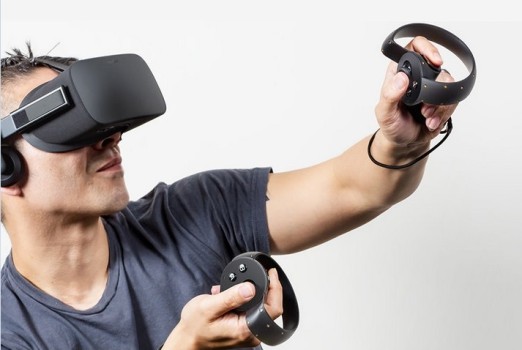 However, in order to be able to grab the object with the controllers, their movements and orientation must be accurately tracked. That is what is meant by "six degrees of freedom." Existing controllers for the Oculus Rift and the Gear VR don't track motion. They have buttons, joysticks, or trackpads instead, which are not as effective when used in a three-dimensional virtual environment.
The Oculus Touch motion controller isn't expected to be released until later on this year.
"But Oculus Touch is not going to be the one and only opportunity," she added. "The software may be adapted to Samsung Gear VR or Google Daydream."
Several virtual reality controllers are currently in development for mobile-based headsets, she said, and they will be on the market soon.
They include Project GOA by Nod, Inc. which is expected to have support for Gear VR and Google Cardboard when it is released later this year, as well as X-Cobra by Ximmerse and Rink by Samsung both promise support for Gear VR, but have no release dates.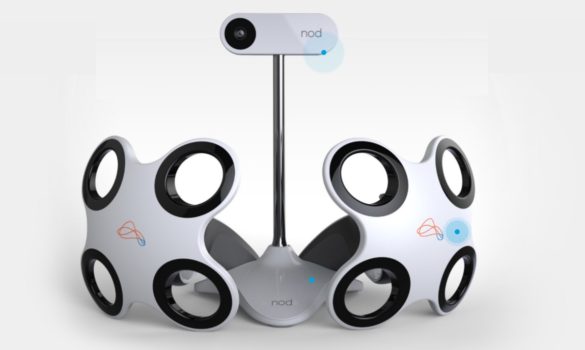 Software adaptions
Porting the software from the Oculus Rift platform to Gear VR or Daydream will require some changes.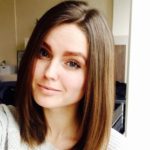 "The main difference in the versions will be the graphics," said Ukrainets. "To create a good experience for Gear VR without motion sickness, the 3D models and textures need to be simplified and optimized. So anatomy structures may become less detailed."
But the functionality of the software will stay the same, she added.
In addition, the Oculus Rift version of the software has a pretty sophisticated physics engine, she said. "In order to keep the frame rates for mobile high, Vedavi needs to simplify the physics system."
It will probably take from one to two months to optimize the software for mobile-based headsets, she said, so that it can be released once the virtual reality controllers are available.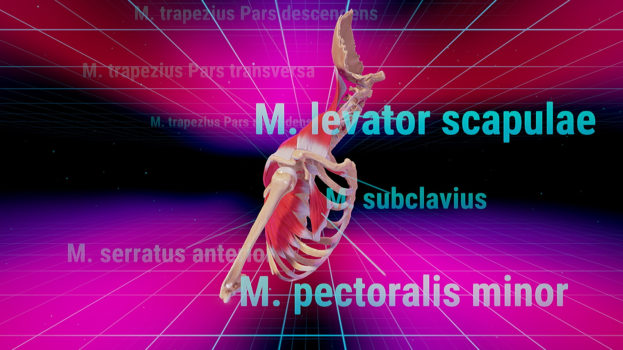 She recommends that other developers working on virtual reality projects keep a close eye on what's happening with virtual reality devices.
"It is essential to be able to quickly adapt your software to new hardware so that you can provide the users with the best experiences possible," she said.
Medical universities and others interested in trying out the software before it is released can contact Ukrainets directly at [email protected].
Watch the preview video below: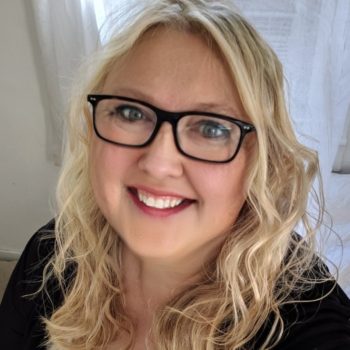 Latest posts by Maria Korolov
(see all)