OSgrid celebrated its ninth birthday this weekend, but the events did not go smoothly on OpenSim's largest and oldest grid.
OSgrid has had some technical issues over the past few days, grid president Dan Banner told Hypergrid Business, starting with login in problems on Friday. Users were still able to attend events, however, by teleporting in from other grids.
"Local logins are disabled and the grid might have some minor disruptions as diagnostics are scheduled this week," he said.
Then the entire grid shut down on Saturday night.
"Sorry for the downtime folks but we need to run a full scan of the drives," Banner said in a post. "We're working on getting this resolved so it does not occur again."
The grid was back online and maintenance completed as of Sunday morning, Banner announced.
There is still some work left to be done, however.
"The guys will start tomorrow staggering diagnostics on the cluster to make sure the hardware is good and then they probably change a lot of the cluster configuration to fix the stability issues," said grid administrator Avia Bonne in a post. "If all goes well, asset issues should stop. Ideally, taking one or the other down for diagnostics shouldn't require any downtime."
The OSgrid exhibit regions will stay online for the next month.
The hypergrid address for the party location is hg.osgrid.org:80:event plaza while the exhibits themselves are at the following addresses:
hg.osgrid.org:80:osg9be
hg.osgrid.org:80:osg9bs
hg.osgrid.org:80:osg9bn
hg.osgrid.org:80:osg9bw
Earlier this month, the grid shut down for three days due to asset server issues.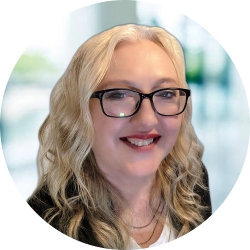 Latest posts by Maria Korolov
(see all)