Alife Virtual reported a dramatic increase in active users this month, to 1,576 unique monthly visitors, but those stats may not be accurate, according to technology expert Magnuz Binder, who has previously submitted patches to OpenSim. In his non-OpenSim life, Binder is a former academic focusing on technology and now works as a developer on Internet infrastructure-related projects in Sweden.
Binder has also been collecting daily OpenSim statistics for the past ten months, which are archived here. He then uses non-parametric ANOVA analysis to evaluate that data.
And there's something unusual about the Alife data, he told Hypergrid Business.
"There are jumps in total users, actives, concurrency and regions for Alife Virtual at certain times during 2016, which are very hard to find any other explanation to than that the padding of the figures is manually altered at those times," he said.
For example, he said, the grid's active user numbers jumped from 732Â at 2 p.m. on March 19 to 1,132 at 3 p.m. the same day that's an increase of exactly 400 active users. Meanwhile, the online visitors went up from 53 to 103 during the same hour.
"The jumps are very hard to find any other explanation to than that the padding of the figures is manually altered at those times," he said.
There was also a sudden jump of 100 users on January 5, February 9, a 200 active-user jump within a single half-hour on February 11, and jump of exactly 2,000 active users on April 25.
"I suggest you visit Alife Virtual yourself and see all those regions, users and visitors," he said. "I did, a number of times, even besides my regular grid monitoring."
I did, in fact, follow his advice, visiting the grid yesterday afternoon, which was a Friday, and during the day today. I did not find anyone online yesterday, even though the grid showed 50 currently logged-in users, and only one person today.
That one person, a hypergrid visitor from The Great Canadian Grid, said that he has been in-world since 10 p.m. on Friday night and that I was the first visitor he had seen.
Maybe the other 50 users were hiding somewhere else on the grid other than the welcome region and the 60-or-so surrounding regions that I checked?
I contacted grid owner Sorin Todys, who denied that there was a problem with the statistics.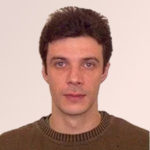 "About people in-world, the statement is very superficial and is not true," he told Hypergrid Business. "There are many people from Second Life who asked to have regions who are situated very far from welcome region."
Could he let me know whether those people were hanging out?
"I really don't know," he said. "I must dig in the database for get this information and now I can't do that because I'm busy deploying new servers for new customers and you know they are top priority."
Maybe these users have online community pages such as forums or discussion boards?
"I have the info about communities but it is hard for me to share that info," he said.
How about confirmation from a third-party hosting firm that there is, in fact, traffic to the grid? For example, when there was a question about AviWorlds' traffic numbers, the grid's hosting company at the time, Zetamex, confirmed that they did, in fact, have the active users they claimed.
"We don't use in production any third-party hosting company," said Todys.
Maybe there are other explanations for the active user numbers besides faked stats. For example, could there be bots on the grid?
That does happen, Binder said.
Several grids pad their numbers, whether deliberately or not, by leaving avatars idling online for extended periods. And there's a flaw in OpenSim in which avatars are sometimes not logged out correctly when they leave a grid.
"I have four such ghosts from visitors to my own test-grid, but re-wrote the SQL for stats to handle it properly," he said. "My ANOVA analysis handles it automatically for most other grids."
Some grids also have camping bots. Avination, for example, had to issue a policy restricting bots because, while they do increase traffic numbers, they also place a performance burden on the grid.
Binder said that he's found a handful of bots on other grids, but they usually number a dozen or less. DigiWorldz occasionally runs endurance and performance tests using campbots, he added, but the tests aren't done in secret, and have been mentioned in their blog.
But that wouldn't account for a sudden jump of 400 users all at once, especially since registered user number have also increased in similar jumps. On March 19, for example, the number of registered users on Alife went up by 500, and by 1,000 on April 25 and on June 12. It doesn't seem particularly likely that 1,000 new users all created new accounts within half an hour of each other.
It's not just active user numbers that seem fishy, according to Binder.
The region numbers seem to be padded by 500, leaving the grid with just 67 real regions.
Maybe they have varregions?
"Alife Virtual only has 256 by 256 meter regions now," said Binder, referring to the standard region size.
Todys confirmed this.
"We don't use verregions, just on special request if a customer ask for that," he said.
Binder said that he didn't expect me to fall for the fake numbers.
"I was surprised to see you publish Alife Virtual's fantasy stats this month," he said. "You should see that the stats stated are ludicrous, or do you really believe Alife Virtual is competing with Great Canadian Grid, Lost Paradise, Island Oasis and Kitely in activity?"
In fact, until this month, I have not been running Alife's active user numbers exactly because they didn't seem accurate to me, but Todys provided an explanation for the increase that — without seeing the daily changes that Binder pointed out — seemed credible. Namely, that the grid has been running a big promotional campaign this summer.
"Starting in July, we began offering a currency gift, a quality avatar gift, a small land gift and a shop gift," he said. The grid also ran a limited-time $5 region offer.
I normally contact grid owners individually when the stats don't add up. Usually, there's some explanation of server problems or database errors, I take the grid's word for it that the error was not intentional, the stats are fixed, and there's no story. Other times, the grid owners do not respond, and I remove those stats from my data collection.
When a grid owners responds, confirms the stats, and offers an explanation for them, I typically take their word for it.
In this particular case, that may have been a mistake.
I've adjusted the monthly stats report, and will only be checking Alife's uptime, not its statistics, until there is further information.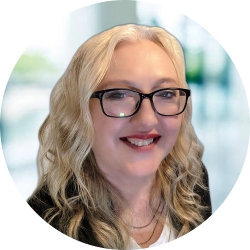 Latest posts by Maria Korolov
(see all)