DigiWorldz and the Great Canadian Grid have gone off-line as Hurricane Matthew took down power lines in the area, set transformers on fire, caused power surges, and inflicted other damage.
That caused unstable power situations for some of the power circuits feeding the data center where those two grids are hosted, said DigiWorldz founder Terry Ford, also known as Butch Arnold in-world
"The data center located in West Palm Beach, Florida is located just a block or so from the coast and experienced power surges due to weather conditions," he said. "We felt it best to take the grids offline until they can get these issues sorted out."
He did not know when the grids will be back online.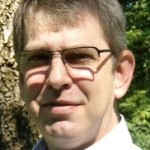 "As you can imagine, it would be very hard to find a qualified electrician in exceptional weather moments like this and it is no exception for them as they too are on a waiting list for assistance," he said. "As soon as we feel the power situations are safe we will place the grids back online."
The servers have not been damaged in any way, he added, so he does not expect to have any data loss on either of the two grids.
"Both grids use MySQL based databases which can become corrupted in the event of a sudden power loss or surge which can shutdown a server without notice," he said. "When this happens, in most cases MySQL can repair itself, but in other instances we have to manually help that process which can take time and is not always successful which would then require rebuilding the database from backups."
However, the grids were taken offline before that could happen, he added, which is a good thing because then the databases would need some hands-on work.
"The time it takes to repair can be many hours, or many days depending on the size of the database and tables," he said.
Both grids are also fully backed up, at geographically dispersed locations.
"We keep backups both at the local data center, our data center in Ohio, Amazon, and Azure, so we have multiple backups in multiple locations just in case we need them and we have slave databases running at the local data center, our Ohio data center, and in some cases Amazon," he said.
The Great Canadian Grid also has backups in Ohio, said grid owner Roderick MacDougall, who is known as Roddie Macchi in-world.
"My backup center is on one of my paid machines in Ohio where Terry also has his," MacDougall told Hypergrid Business.
He added that he also has a separate storage server at the West Palm Beach data center, which is operated by Cloud South. That server was taken offline before it could be affected by the storm, he added.
DigiWorldz provides tech support for the Great Canadian Grid and provides hosting for two other grids, but the other two grids were not affected, Ford said, even though they are at the same data center.
"The power feeds they are on have proven stable," he said.
For more information, follow DigiWorldz on Google Plus.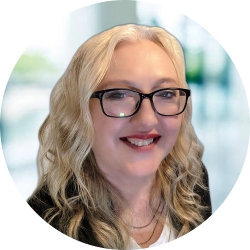 Latest posts by Maria Korolov
(see all)