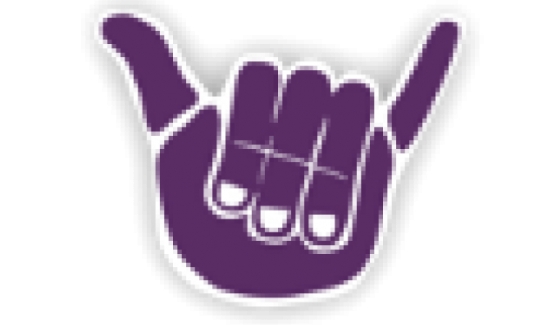 The Kokua Viewer team has released an OpenSim-friendly version of their viewer this week, and 3rd Rock Grid is set as the default grid in the grid manager.
Other grids included are Craft, InWorldz, Kitely, FrancoGrid, OSgrid, SirinHGpole, Spellscape, and Tangle. Users can also add their own grids, as well. Full list of active OpenSim grids and the loginURIs are here.
The viewer can also be used to access Second Life, but the new low-impact simplified Jelly Doll avatar views are not supported, according to the release announcement.
Why an OpenSim-focused viewer?
"My own first realization that a change to the viewer in the direction of pure OpenSim support came at the announcement of Sansar, and the fact that the client for Sansar would be close sourced," Xmir grid founder Geir Nøklebye, who is also known as Gavin Hird in-world, told Hypergrid Business. He is also a developer on the Kokua project.
"The next realization came last fall when Linden Lab announced they would no longer develop the Linux version of the viewer," he added.
Then, in the spring, Linden Lab announced that hey would turn off fundamental communication protocols and messages the viewer used with OpenSim, he said.
Mac users were also having problems with image quality, due to changes on Apple's end that weren't reflected in the viewer code.
"I thought the timing was right to make a split," he said. "It also turned out that Linden Labs had done a significant amount of development to prepare this since early 2015 without us knowing anything about it, and the barrage of code changes they released was simply too overwhelming to be integrated into one functional viewer in a short timespan."
The new release includes some minor improvements, but the next release will actually remove some Second Life-specific functionality like experience keys, pathfinding, and the Second Life Marketplace.
"We can remove some code duplication, and finally it means we can start to add to, and refine OpenSim functionality," he said. "At least for the time being it also means we need to keep a sharp eye on the Second Life viewer so we don't loose content compatibility."
Kokua doesn't have the user base of some other viewers, like Firestorm, which is the viewer recommended by most grids, as well as by Hypergrid Business, and is the most popular viewer in both OpenSim and Second Life.
The new release isn't intended to compete with those viewers head-on.
"The Kokua viewer does not have all the bells and whistles of Firestorm or even the Singularity viewers,"  said Nøklebye. "But takes a solid ground in providing a great set of tools wrapped up in an interface that is familiar to the majority of Second Life users, and increasingly OpenSim users."
Some users prefer to Kokua viewer for particular tasks, and Nøklebye himself is one of those users.
"For someone who started out with a version 1 interface viewer, Kokua became the least frustrating version 2 viewer for me, and it increasingly grew on me where I can do most building, traveling and grid management task comfortably without being overwhelmed by the interface," he said. "Many users find the Firestorm user experience overwhelming. Kokua tries to keep it simpler but still much richer and satisfying than the standard Second Life viewer."
Kokua also supports the new OpenSim-only "Export" permission setting, first developed by Avination and Singularity in 2013.
Other differences between Kokua and Firestorm is that Kokua does not have radar functionality, a viewer-based pose stand, or a way to backup the settings, which some people use during a viewer upgrade. The Kokua viewer also only has the most-used chat commands, a single skin, and fewer preferences, adding Kokua developer Nicky Perian.
"We try to be good neighbors to all third-party viewer projects," Perian added."Sometimes we fail and then try to make amends and move on."
Kokua also has full support for the "Restrained Love" roleplaying functionality. The main viewer that supports it, Marine Kelly's Restrained Love Viewer, only has a Windows version.
"So we bring Linux and macOS support, complementing her releases," Nøklebye said.
In addition, Nøklebye, as the owner of an OpenSim grid, is particularly interested in OpenSim development.
"Firestorm's target audience is Second Life users where they have a very significant user base of over 450,000 users," he said. "Their OpenSim base is tiny in comparison, so they will focus less on OpenSim."
3rd Rock Grid is the default grid because that grid has supported the viewer team by providing a region, and by listing it on their viewer download page, through Firestorm is the recommended viewer.
Grids that want their own pre-configured version of the Kokua viewer, or a version of the viewer without the Restrained Love support, can contact the developers.
Different people with different systems get different results with different viewers, 3rd Rock Grid spokeswoman Tara Dockery, who is also known as Thoria Millgrove in-world, told Hypergrid Business.
"What works well for one person ends up being completely unworkable for another," she said. "I personally have primarily used Kokua, and Imprudence before it, on my Ubuntu Linux laptop, my Mac Mini, and my Windows tower, almost since Imprudence first came out. It's nice to be able to use the same viewer on all three platforms, and have found it to be utterly reliable and much kinder than Firestorm on the limited resources of the laptop. Over the years I have also tried a lot of other viewers, but I have not found one that has convinced me to permanently leave Kokua. I have not tried KokuaOS viewer yet, and so I cannot at all speak to its capabilities, but I will certainly be testing it this week."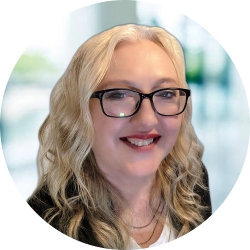 Latest posts by Maria Korolov
(see all)