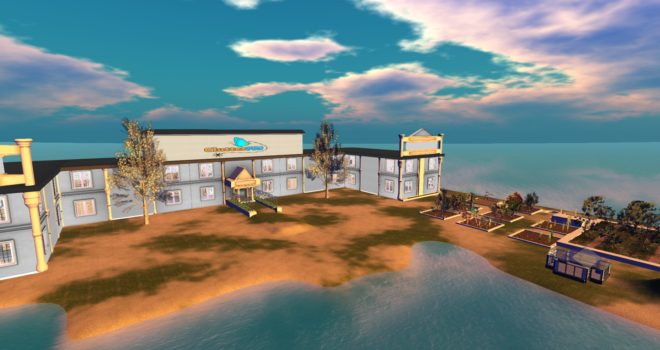 Finally, in these dark and tumultuous times, some good news — Linda Kellie is back, and creating new content.
Outside of the core developers themselves, Linda Kellie is the most valuable member of the OpenSim community. Her collections of free content have long been staples for many users — schools, grid owners, newcomers to OpenSim, and folks getting into the content creation business.
Her content is all licensed CC0 and can be used anywhere, in any form, and for any purpose. She's okay with people using her content to make products for sale. In fact, to help folks along, she makes ready-to-go kits for everything from homes to system clothing to mesh clothing.
Sure, there are a lot of folks out there who make freebies and distribute them. But nobody has creating anything as complete and user-friendly as she has. All the products she creates are finished projects, with all the necessary parts and pieces to make them usable. They come with the necessary scripts, alpha layers, multiple sizes — whatever is needed.
She recently took some time off for personal reasons, and now is back at work.
Check out her new creations at the Clutterfly store on the Linda Kellie region of the Metropolis grid, at hypergrid.org:8002:Linda Kellie.
Just teleport to the region and look for the teleporter to the freebie store. I had trouble teleporting to the region directly from my grid, so I jumped to the main Metropolis welcome area first, at hypergrid.org:8002, and then searched for "Linda Kellie" on the map.
You can also download much of her content directly at Zadaroo, which archives many of her creations, including full region backups and inventory collections. In addition to Kellie's own region on Metropolis, many freebie stores around the hypergrid carry her content. In addition to clothing, mesh kids, building supplies, furniture, and houses and shops, she also has shelves and store display stands, scripts and animations, gardening and landscaping supplies, decorating accessories, avatars, hair, shapes, and skins, and much, much more.
She has single-handedly done more to reduce the amount of illegally distributed content in OpenSim than anyone else, as grids were able to replace their previous random collections of who-knows-where-they-came-from freebies with her freebie stores.
Follow her on Google Plus so that you don't miss out on her new creations.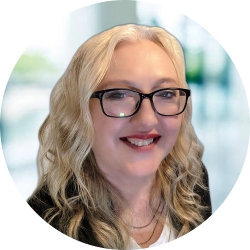 Latest posts by Maria Korolov
(see all)