Purdue University has received a patent for putting a picture of a nose at the bottom of a virtual reality display — and is selling the licenses to use this idea through partner Virtualis LLC.
We normally all have the tip of our noses in our field of view, though we never notice it. I didn't believe this at first, but when I took off my glasses, and closed one of my eyes, I could, in fact, see the tip of my nose in a bottom corner of my vision.
A virtual reality headset blocks the view of your own nose. But putting it back in can help reduce VR-related motion sickness.
"What was interesting was that when we asked how distracting the nose was, the participants were baffled because they didn't even realize the nose was there. Just like one's own nose they didn't perceive it," said David Whittinghill, an associate professor of computer graphics technology and computer information technology in Purdue's Polytechnic Institute, and founder of Virtualis. "We observed a 13.5 percent drop in severity of sickness and an increase of time in the simulator, just by adding a simple component that doesn't interfere with the game and is computationally very cheap."
But the patent isn't just for putting a picture of nose at the bottom of the virtual display.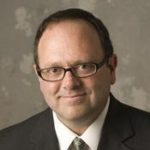 "Our research involved a nose, but our patent is more expansive and includes any object in the field of view, mounted at the base of the virtual camera and that is offset in such a way that it is visible, but at the periphery, and is used to reduce sickness symptoms," Whittinghill told Hypergrid Business.
Of course, it doesn't particularly take a lot of technical skill to add a nose or another object to the bottom of an image. So is Virtualis going to go out and sue everyone who does this?
"Oh heck no," said Whittinghill. "We're not suing anybody. It's just that if a company wants to monetize the idea then we'd like to discuss getting a share of it. If there's no money being changed hands, we don't care how people use it."
So, for example, if a company specifically wants to sell a product based on adding the virtual nose technology, Virtualis would like to get a share.
"But that said, I have no interest in going after anybody," he said. "That's the last thing I'm interested in. We do research and development — we're not an IP company that lives off of patent claims. Basically, if you think it helped your sales, let's work out something, if it had no effect on sales, then we don't care. I don't want a dime from somebody if the tech didn't help them make money."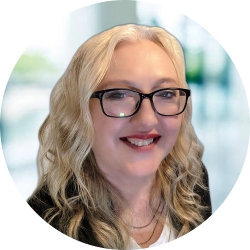 Latest posts by Maria Korolov
(see all)