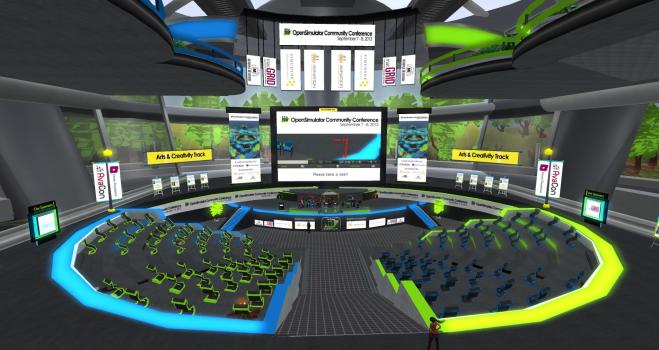 Press release: Registration is now open for the 4th annual OpenSimulator Community Conference
AvaCon is pleased to announce the third annual OpenSimulator Community Conference, to take place virtually on the OpenSimulator Conference Center grid on December 10 and 11, 2016.
The OpenSimulator Community Conference is an annual conference that focuses on the developer and user community surrounding the OpenSimulator software. Organized as a joint production by Core Developers of OpenSimulator and AvaCon , this year's conference will focus
on the visions for the future and technologies or content today that are shaping the future of the platform. The conference is one concentrated series of talks on the main stage in the areas of Creative, Education, Techie, and Experiential.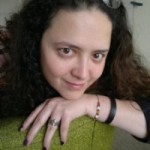 "Last year's conference was a terrific success with more than 600 attendees within the 3D virtual world conference space, and thousands more watching on via live video stream." said conference organizer Joyce Bettencourt. "This year we hope to build on that success by offering more opportunities for the community to be involved and doing more outreach to attract new users. With all the interest surrounding the Oculus Rift, Vive, and other virtual reality technologies, we want the VR community to know that OpenSimulator is a great platform for building the open metaverse."
The OpenSimulator Community Conference 2016 features keynotes from core developers of OpenSimulator and others in the virtual reality technology space, along with a series of dynamic short presentations and panels that spotlight the best of the OpenSimulator platform and
community.
Registration for this year's conference is now open, as well as opportunities to sponsor and exhibit.
Watch a promo video for the conference below:
https://www.youtube.com/watch?v=i2e8lweakKE
About OpenSimulator
OpenSimulator is an open-source platform that supports the creation of collaborative, immersive, distributed and social 3D virtual environments over the Internet. OpenSimulator software is now the basis for many virtual world "grids" of varying sizes and purposes.
About AvaCon
AvaCon, Inc. is a 501(c)(3) non-profit organization dedicated to promoting the growth, enhancement, and development of the metaverse, virtual worlds, augmented reality, and 3D immersive and virtual spaces. We hold conventions and meetings to promote educational and scientific inquiry into these spaces, and to support organized fan activities, including performances, lectures, art, music, machinima, and much more. Our primary goal is to connect and support the diverse communities and practitioners involved in co-creating and using virtual worlds, and to educate the public and our constituents about the emerging ecosystem of technologies broadly known as the metaverse.

Latest posts by Press Release
(see all)