Press release: myVR Launches Social Virtual Reality Platform for iOS
myVR – Virtually Everything Brings Together Content Discovery, Social Interactions, Video, Chat and More in a Totally Immersive Experience
San Francisco, CA – After a successful launch on Android on October, myVR, a new virtual reality social platform, today launched its app for iOS – myVR – Virtually Everything. Using interactive, customizable "rooms" as their personal hubs, myVR users can easily discover, save, stream and share online content including news articles, music and videos. This content is organized across 21 targeted interest feeds such as travel, sports, pets, DIY and food, all of which are also fully customizable. Versions of myVR for GearVR and Google Daydream will be launching in the coming weeks.
Available for free, myVR gives users a unique experience in virtual reality by allowing them to visit each other's virtual rooms and hold group voice chats all while browsing the web, watching videos, reading articles or listening to music together.
"With myVR now available for iOS, millions of more consumers now can enter a truly social and immersive virtual reality experience," said Artem Fedyaev, CEO of myWebRoom and creator of myVR. "As more and more people join, the platform continues to become more robust and deliver the opportunity to interact in an entirely new manner."
When new users get started, they choose from 5 pre-set rooms to use as their profile. The platform's full design capabilities will be introduced soon in the app's first big update and then users will be able to use real-life items to design their room. Once their rooms are complete, users select different items in the room to access different feeds of content – such as selecting the TV to watch viral videos or the music player to listen to their favorite songs.
Users can discover hundreds of trending articles, recipes, videos, photos, music, and more the moment they are published. Users are automatically given a free account to the desktop version of the app, www.mywebroom.com, where they can customize their feeds to see the updates that matter to them most by choosing exactly which sites they want to follow. The experience is a cross-device one and changes they make to their feeds on their computers will reflect in the VR app.
myVR will bring everything people love to do online into a realistic, fun and social virtual reality world, taking advantage of the platform's voice and motion recognition technology to make finding and sharing the most interesting content easier and more intuitive than ever.
ABOUT myVR
myVR is a free, innovative and immersive content discovery platform built for Virtual Reality (VR) that allows users to customize their content as well as socialize with friends using current VR headsets. myVR users can do everything they love to do online – hang out with friends, watch videos, read articles, listen to music – in a realistic and fun VR experience. With myVR, users rediscover the internet in a community of customizable virtual spaces they share with friends. myVR was created by Artem Fedyaev and John Gonzalez, co-founders of the popular web-based content discovery platform myWebRoom.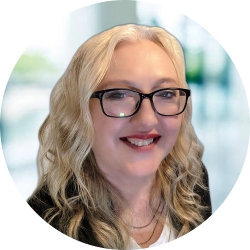 Latest posts by Maria Korolov
(see all)