OpenSim users can buy legal mesh bodies for their avatars — and the news has helped keep noted designer Linda Kellie from leaving.
"Jessica Random and I sat down the other day and made a pro and con list," she wrote in a post yesterday. "And in the end one of the things we would miss by not being in Second Life was our mesh avatars. What can I say… we're vain and like to be pretty."
She wanted to find a legal mesh body, not a stolen one from Second Life, and found it on the Kitely Market: the Sapphira Mesh Body.
"Jessica and I each got one and had them delivered to our Metropolis avatars and played with them yesterday and today and it helped us to decide that OpenSim is the place we want to be," Kellie wrote. "This mesh body does everything that the ones in Second Life do. It has some of the same perks and some of the same problems. But it is just as good as the Second Life ones and in some cases even better."
Kellie said that she plans to make clothing to go with this avatar that she will give away free to OpenSim users, and has received the go-ahead from the creator who makes the mesh body.
"As far as I know, we are currently the only legal fitted mesh body system outside Second Life," Sapphira creator and Imagine Skins and Fashion store owner Morrigan Bellic told Hypergrid Business.
The version sold on the Kitely Market is the same one she sells in Second Life and on InWorldz, she said. There are three foot heights, 15 poses for the hands, and a full HUD system. The fitted mesh body is sold with the modify permission, and can be delivered directly to any avatar to any hypergrid-enabled grid and many closed grids — the Kitely Market currently delivers to more than 160 grids.
Bellic is currently working on a male body, she said.
Although the Sapphira avatar is currently the only human mesh body on the Kitely Market, there are some non-human shapes.
They include a zombie, a werewolf, a female kobold and a male kobold, and a hazmat suit.
There is currently no way to filter the Kitely Market listings for just mesh-based avatars, Kitely CEO Ilan Tochner told Hypergrid Business.
"If we see enough such mesh-based avatars offered we may consider adding an attribute to the Avatar Appearance category," he said.
According to Tochner, mesh avatars can look better and be better optimized for viewer performance than the standard system avatars.
"However, they create limitations on which clothing can be used and that can limit their appeal until a sufficient variety of compatible clothes are made available," he said. "We'd love to see more merchants offer high quality mesh avatars with a collection of starter cloths to overcome this initial limitation."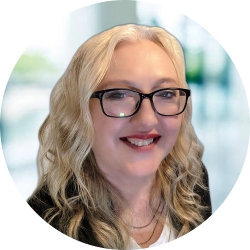 Latest posts by Maria Korolov
(see all)