It can be hard to keep up with all the new virtual reality apps coming out. But, if you're just starting out, it can be equally hard to find good ones to start with.
Here are my favorite resources.
Best review website: WeArVR
Every tech pub, including Hypergrid Business, will occasionally review virtual reality apps. But relying on those reviews is hit-or-miss, and top-ten style articles are typically out of date soon after they come out.
In my opinion, the best website to find reviews and ratings of the largest variety of apps, for all major VR platforms, is WeArVR.com.
They include Oculus Rift, HTC Vive, PlayStation VR, OSVR, Samsung Gear VR, Daydream, Cardboard apps for both Android and iOS, and even Windows Phones and the IdeaLens K2 all-in-one headset. To be fair, though, the Windows Phone section is mostly YouTube videos, not standalone apps.
In addition to selecting the apps for a particular platform, you can also filter by category. The site currently has more than 30 categories, including kids, puzzle, arcade, RPG, flying, horror, multiplayer, and so on.
After you've picked your platform and category, you can also sort by newest, rating, or popularity. The site also shows prices, and has links to the download pages.
There are currently more than 3,500 apps listed on the site, making it the most comprehensive review site out there that is dedicated specifically to virtual reality apps.
It doesn't include every single app out there, however. For example, it only lists about 40 Daydream apps, out of more than 200 that are available now.
Other VR app listings
Another site that lists virtual reality apps and allows you to sort by release date, popularity and rating is Appzoom.
It currently lists nearly 300 Cardboard apps for the iOS platform, and over 1,700 Cardboard apps for the Android platform.
The site also shows 64 apps for Daydream VR. However, it pulls up everything with "Daydream" and "VR" in the description, including games that say "Daydream support coming soon."
My biggest problem with the site is that clicking the "download" button doesn't take you directly to the app store, but requires you to create an account on the site and log in. So you wind up having to search for the app's title directly in the app store.
Meanwhile, while VRHeads is more of a general site about virtual reality, it has a great page for Daydream owners — "Every Daydream app you can install right now, and a look at what comes next." They've got over 200 titles on this list, with prices, and the links take you directly to the Google Play downloads. However, you can't sort by rating, release date, or popularity here — it's just a simple list.
Another list of Cardboard VR apps is the Stooksy VR-Spektiv App Database, which currently lists 340 apps and lets you sort by title, category, price, operating system, and when the app was last updated. However, the newest app on this list is from last January.
For iPhone owners, check out the VR-iPhone Virtual Reality Game List for iOS Devices, which currently shows more than 300 apps and lets you sort by name, genre, and price.
Official app stores
Some platform also have their own online app stores. Here are the links:
Neither Apple nor Google has a dedicated VR section in their official app stores, but you can search for "VR" in their mobile apps, or, with Google Play, on their website. For iOS apps, it's easier to do a Google search instead, such as "rollercoaster ios vr app."
There are currently 250 apps that come up for "VR" on Google Play, but the search isn't very effective. For example, it doesn't bring up the Hulu app, which supports Daydream, nor the HBO Go VR app. The "Featured Cardboard Apps and Games" list is even less useful, with just 27 apps at current count.
Some platforms also come with built-in app stores. For example, Daydream's home screen lets you find and download apps, as does the Gear VR.
Mobile apps that help you find other VR apps
Another option for finding Cardboard apps for your Android phone is to use apps designed for that purpose.
Here are the top ones:
Cardboard: The official Google Cardboard app (also available for iOS), downloaded more than 10 million times. I hardly ever use this app, though, since the selection of apps and demos is so tiny.
Fulldive VR – Virtual Reality: A nice platform for finding VR apps and videos for both Cardboard and Daydream. It also has an iOS version. It's been downloaded more than a million times and is made by the folks who make the Durovis Dive, one of the earliest mobile VR headsets on the market. I don't like their headsets, but I do like their app.
VR Store: More than 1,500 VR apps listed that you can browse by category and sort by ratings and number of downloads. It also has a list of over 1,000 VR videos. This app itself has been downloaded more than 100,000 times.
VR Apps and Games: VR apps and 360 videos, downloaded more than 100,000 times. Has a search option, but doesn't have filters or categories, and doesn't show how popular the apps are, or their ratings.
I've tried a few other apps in this category, but they only had a handful of apps in their listings — not worth the time it takes to download them. If you know of any apps or online app directories that have a decent catalog, let me know in the comments!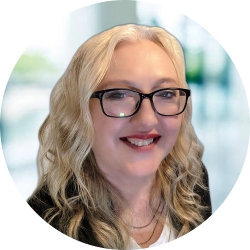 Latest posts by Maria Korolov
(see all)