OpenSimulator's core developers said that they've gone pretty much as far as they can with the server code, and what the project needs is new people — and a new viewer.
"My own kids say that it looks ancient," core developer Melanie Thielker said at the developer panel that kicked off this year's OpenSimulator Community Conference. "We're looking at more a ten-year old rendering technology that we just have to ditch."
Thielker was joined by two other core developers, Robert Adams and Ubit Umarov. Joyce Bettencourt moderated the panel. Bettencourt is the founder and creative director of AvaCon, the non-profit which organized the conference.
Future progress depends on moving away from Second Life-compatible viewers to having a separate viewer just for OpenSim, she said.
There was one attempt to build on using the Unreal Engine, a modern video-game development platform, but funding ran out before it was completed.
"I think any future solution is going to involve the viewer," agreed Adams. "To change the core simulator we have to change the viewer."
Umarov agreed with this assessment.
"The viewers are the main problems at the moment," he said. "We are stretching too much with what we can do with the Second Life viewer."
However, the OpenSim core developers all work on the server side. The viewer development teams are typically a different set of people, and uses a different programming language, and has a different licensing model.
"We are getting behind in terms of technology," said Umarov. "When it comes to modern games, we are completely out of date. We cannot improve that, because most of that is viewer-side."
There will be a separate panel for viewer developers today at noon Pacific time.
Meanwhile, there is some bug fixing work that remains on the existing code base, and it could use a general restructuring to be more modern. For example, it could be adapted to work with cloud technologies, said Adams.
"We need to think about what the next ten years will bring us," he said.
That might need new blood, he said.
"Really, the core group has lots of other interests going on and it would be great to get more people in here," he said.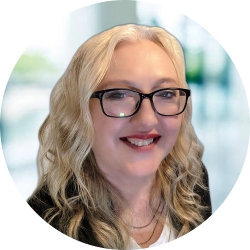 Latest posts by Maria Korolov
(see all)