Sinespace, a virtual world platform from OpenSim co-founder Adam Frisby, launched its virtual reality beta last week and reports 20 percent weekly user growth.
Previously, the Unity-based social virtual world was only available for desktop clients.
Now, users who own an Oculus Rift, HTC Vive, or a Windows Mixed Reality headset can explore the platform in immersive virtual reality.
There is no mobile support yet. In about a month, the company plans to release a two-dimensional, non-VR client for smartphones.
"We're just finessing the user interface," said Sean O'Callaghan, the company's head of strategy and partnerships.
A mobile VR version is six to twelve months away, he told Hypergrid Business.
There is a way to emulate the Oculus Rift with a smartphone, using a program that mirrors the PC screen to the phone. The two main ones are the VRidge RiftCat, and TrinusVR. Both require the SteamVR software to work. So, you would install the VRidge or TrinusVR app on your phone, the desktop application on your PC, the SteamVR application, and run the Sinespace viewer on the PC and be able to see it in your mobile VR headset.
In practice, I couldn't get Sinespace to recognize the TrinusVR app, and VRidge crashed when I tried to run Sinespace.
According to Frisby, the Sinespace VR platform hasn't been tested with TrinusVR or VRidge yet.
Fast-growing platform
According to the company, the user community is currently growing at a rate of 20 percent per week, with more than 500 developers and professional 3D artists creating and selling content on the platform.
The average active user spends between 60 and 140 minutes in-world per day, with 10 percent spending money in-world. The average revenue per paying user is $58 per month, according to Sinespace.
But since the virtual environment only launched last year to the public, the user base is still slow — just 1,500 active weekly users, the company said.
Despite that, Sincespace reports that dozens of major organizations, including many of the world's leading universities, government agencies and international brands, are already using the platform's enterprise tools to deploy immersive education, entertainment, and marketing projects.
Prent company Sinewave Entertainment previously developed and launched three successful social game worlds, and during the peak growth period of Linden Lab's influential Second Life, between 2006 and 2008, ran two of the largest brands within Second Life, each earning seven figures a year.
"I am thrilled to see Sinespace for VR released," said Peter Norris, chairman of Virgin Group and a board director of Sinespace, in a statement. "Adam and his team have a powerful, unique vision for bringing the metaverse to everyone."
Creating content
Unlike Second Life or OpenSim, Sinespace doesn't currently have full in-world building or scripting tools. Instead, creators need to use the Unity 3D interface, which has a steeper learning curve.
That is changing, however, said O'Callaghan. Right now, users in-world can place, move and resize objects.
"Complexity with in-world build tools is imminent," he added.
To encourage creators, Sinespace offers a free region to anyone who registers for a creator account.
The instructions for downloading the Unity Editor and the Space Editor Pack are here.
There is also a set of tutorial videos for Sinespace creators on YouTube and a tutorial for how to upload and set up your first region.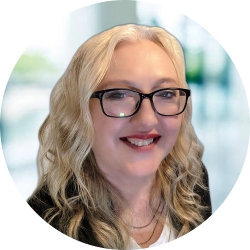 Latest posts by Maria Korolov
(see all)