Elf Clan, one of the largest themed communities in OpenSim, has found a new home after the collapse of InWorldz. It will now be headquartered on OSgrid, with hypergrid linked locations on DigiWorlds, Kitely, and other hypergrid-enabled grids. Full list of affiliated locations is here.
"After our experience with Second Life — $50,000 group land investment — and InWorldz — $150,000 group land investment — we shall never again support nor invest in a closed grid," the organization said in an announcement posted earlier this month.
One major advantage of the move is that members can now own entire regions, or even groups of regions, instead of renting small parcels of land.
"Grids outside of Second Life and InWorldz offer an amazing range of packages designed to meet just about any pocketbook," Elf Clan said in a post about how to buy land. "So you can now pick a grid, choose the price level you can afford, and set up home. There is no longer need to rent land… when you can own an entire region for a price so low it's difficult to resist. As far as hobbies go, owning your own region is now a fairly inexpensive choice. On the other end, our highly-creative power-builders can obtain lands that can meet pretty much any goal you can dream up for around $40 a month."
And prices start at less than $10 a month for folks who just want lower-traffic or residential regions. (Full list of grid land prices here.)
Once members have their lands set up, they can officially register as an Elf Clan affiliate, put up an Elf Clan banner, and be part of the Elf Clan travel network.
You can read more about the history of Elf Clan and their decision to move to the hypergrid at this in-depth post by Talla Adam.
To visit Elf Clan worlds via hypergrid, first create an account on any hypergrid-enabled grid, then paste the address into the Map-Search box, where you would normally type the region name you want to teleport to.
Elf Clan on OSgrid is on the ElfClan region, with hypergrid address hg.osgrid.org:80:ElfClan.
Elf Clan on Kitely is located on the Ithil Dae region, with hypergrid address grid.kitely.com:8002:Ithil Dae.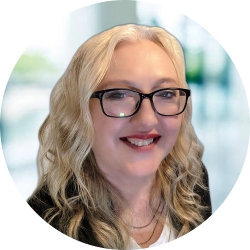 Latest posts by Maria Korolov
(see all)