Kristopher Therrien, known as Quill Littlefeather to the OpenSim community, passed away this month. His family will be holding a memorial service on Saturday, September 29 at 11 a.m. at People's United Methodist Church in Fremont, NH.
Littlefeather has been involved in a number of OpenSim grid projects, including SkyLife Grid and AviWorlds. He also created custom viewers for the VirtualABDL grid.
Outside of OpenSim, Therrien was the owner of WWLT Technologies for the past eight years, an IT management company based in Bangor, Maine.
"As we all have our demons, Quill had his," AviWorlds owner Alexsandro Pomposelli told Hypergrid Business. "But I always had a great respect for his knowledge about programming and OpenSim module development. In my mind, Quill was a very smart and intelligent kid."
Pomposelli recalled when he first met Therrien.
"I remember when I went to one of AviWorlds regions and saw Quills Native American Indian avatar standing there," he said. "I said hello and he responded, 'I would like to work for AviWorlds'… Two weeks later, AviWorlds had a marketplace and all kinds of new cool features. It is a great loss. That kid had enormous potential."
"Quill was a huge part in the development of a lot of OpenSim-related add-ons and he was a good friends of a lot of people," Josh Boam told Hypergrid Business. "The extent of his help to others sure extends beyond me and my close friends. His work on anything related to OpenSim was fantastic and will be missed."
Boam is an Second Life and OpenSim creator known for the Jp Collections Yachts, founder of the SkyLife grid and hosting company, and former head of technology for the AviWorlds grid.
"I lost a very dear friend of mine to depression I just found out today," Boam said in a comment on Therrien's Facebook page. "I wish I had answered your call when you called me recently. You where a very intelligent person and I'll miss you."
Those wishing to attend the memorial service, or chat with others who knew him, can email Boam at [email protected] to join the private Facebook group. That group will also be live-streaming the memorial service.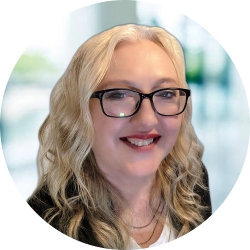 Latest posts by Maria Korolov
(see all)