"We estimate that on average 1.5 new VR studios open for business somewhere in the world every day."

"Regardless of what you or I may think about it the big brands are the ones sitting on the money to pay for top notch VR. And they are very much incentivized to pay."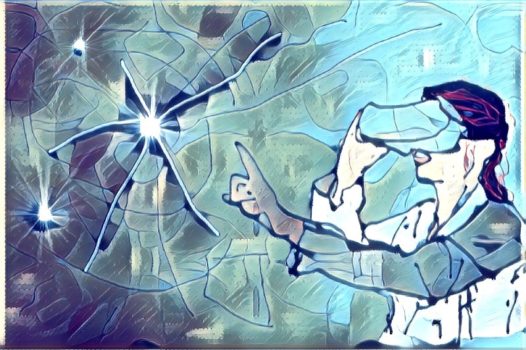 Press release: The rumors of VR's death have been greatly exaggerated
The number of 360 video and VR studios is growing at an explosive rate. On average 1.5 studios are started somewhere in the world every day. VirtualRealityMarketing.com now lists 1784 studios in 72 countries, up from just 99 studios when it launched in 2015.
It seems like we are reading about the death of VR on a weekly basis now. But from this company's perspective, VR is steaming ahead full speed.
"It's astonishing to see the number of VR studios launching at such a rapid pace," said VirtualRealityMarketing.com co-founder Rick Berglin. "We started our directory back in 2015, before HTC Vive and Oculus had even launched, with 99 studios as members. Fast forward a couple of years and we have more than 1700 members. We estimate that on average 1,5 new VR studios open for business somewhere in the world every day. And VR is just getting started."
"People always talk about the VR industry, and wonder if VR is dead or if it's thriving," said Terry Proto, co-founder of VirtualRealityMarketing.com. "Personally, I think that looking at the AR/VR world as a whole is missing the point.  Rather, I find it's about how the new immersive tools and technologies are affecting all the other industries. if you look around, you see lots of really exciting of use cases for these technologies that start to have a real impact across several business verticals. In the end, it's not about the VR industry but rather all about what VR and AR can do for everyone else."
There is no way of knowing the exact number of VR producers out there, he added. But as the most comprehensive directory in the world, VirtualRealityMarketing.com's membership numbers are a pretty good indicator of the overall trend.
Since the launch of the directory the company has seen seen some changes in the composition of its members.
"When we first launched, we had some survivors from the first VR wave in the 90's along with some new ambitious studios waiting to jump on the next wave," said says Rick Berglin. "Over time, we saw how VR and 360 video producers started to pop out of the ground. What happened next was that existing creative agencies and production companies started jumping on the bandwagon and adding VR and 360 to their list of capabilities. To us that's a signal that VR and 360 video is starting to go mainstream in the marketing world."
Brands will drive high quality VR forward, he said.
"VR experiences cost a lot of money to produce," said Berglin. "Regardless of what you or I may think about it the big brands are the ones sitting on the money to pay for top notch VR. And they are very much incentivized to pay. It's every marketer's dream to be able to totally immerse your audience in a universe of his or hers making. If you do it right you will have people actively coming back for more, telling their aunt and her cat and its siblings to try your brand's VR experience too."
The only thing missing at the moment is mass adoption on user side, he said.
"Once we have comfortable, good quality headsets at affordable prices we will see an explosion of quality VR content from brands all over the world," said Berglin. "When we get 5G internet and consumers don't even have to download their content but can stream high quality experiences directly, things will get really interesting."
The company released a set of statitics today based on its view of the marketplace.
The top 5 countries with the most VR/AR/360 studios
United States: 554 studios
United Kingdom: 271 studios
Canada: 105 studios
France: 85 studios
Germany: 83 studios
The top 5 cities with the most VR/AR/360 studios
London: 139 studios
Los Angeles: 124 studios
New York: 101 studios
Paris: 61 studios
San Francisco: 41 studios
About VirtualRealityMarketing.com
Virtual Reality Marketing is a comprehensive directory of 360/VR/AR studios and showcases the latest experiences and trends.

Latest posts by Press Release
(see all)