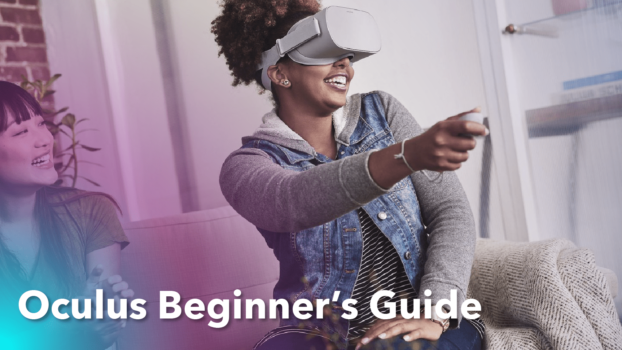 As virtual reality technology advances, more companies are working to bring the VR experience direct to households. The quality of consumer-level devices ranges from cardboard box setups to pricey helmet-looking headsets. The devices from Oculus VR hit a sweet spot of affordability and performance.
If you got an Oculus headset this Christmas — or didn't, and are planning to buy one (available on Amazon for $200) –Â this guide can help you learn about the most important features.
Oculus devices and developments
Oculus VR is a classic tech tale. Started in a garage by a very smart teenager who happened to cross paths with a great in the industry, Oculus was originally funded through a Kickstarter campaign. In just two short years, in early 2014, they were acquired by Facebook.
Their devices have come a long way from the original development kits. They now have three commercially available products, with another in the pipeline, and they continue to refine and advance their technology.
Oculus Rift:Â One of the best headsets on the market for gaming. For the best VR gaming experience, a desktop or laptop computer is required.
Oculus Gear VR:Â A mobile VR solution, it allows a Samsung Galaxy smartphone to be used as a VR device.
Oculus Go:Â The nearest of the publicly-available Oculus sets, this consumer-friendly device starts at $199 but still delivers high-quality graphics and user experience. No computer required.
Oculus Quest:Â A higher-end, stand-alone VR headset, the Santa Cruz is expected to be available for sale in early 2019.
Must-have apps for using Oculus
Your app selection will depend on your interests and intended use for the Oculus Go. Check out the Oculus Store directly to see new releases, top free and top selling apps. Here are some the best apps to download across numerous categories in order to get the most out of the VR experience.
Entertainment
There are multiple platforms for accessing VR videos. Whether you're looking for a movie, concert, sporting event, animated film or more, these apps have you covered.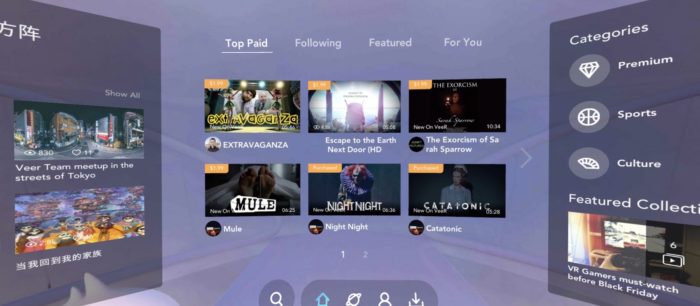 One of the most versatile entertainment apps available, Veer's platform allows you to access thousands of exclusive VR experiences. VeeR is the premier creator of VR content with its global community of content creators spanning more than 180 countries and regions. This outstanding content platform has videos, photos, and experiences across diverse categories such as sports, travel, culture, science, animation, music, games and art and design.
VeeR VR recently launched "Top Paid", and you can watch many award-winning VR films produced by pioneering VR studios and filmmakers, such as Dark Corner,  Ethan Shaftel, and many other outstanding VR creators. Download VeeR VR in your Oculus, Samsung Gear VR, HTC Vive, Windows Mixed Reality,  Google Daydream, Steam VR and Lenovo Mirage Solo  to experience the premium 360/VR contents.
MelodyVR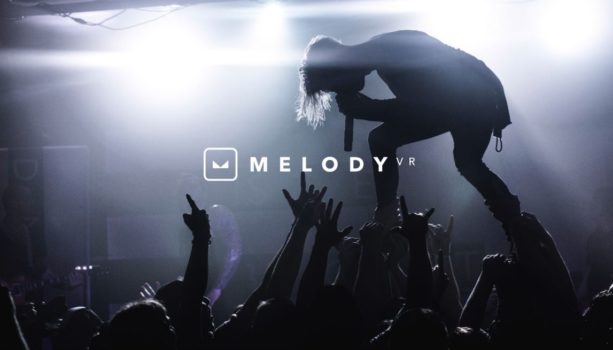 This app is a must-get for any music lover. It allows users to get in to sold out shows, stand in the front-row and jump on stage at music events around the world. It's a new way to experience concerts. With a diverse range of artists from pop to classic, there's a show for everyone's taste. Users will be able to choose from secret gigs, acoustic sets and festival stages. Due to the content on the app, it is rated for users aged 17 and older.
Virtual-Virtual Reality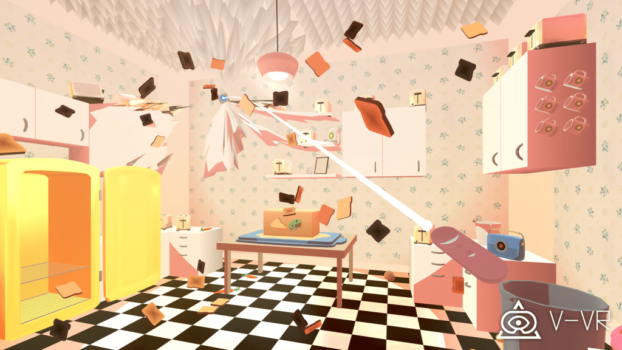 Part story, part adventure, part game, this app is the kind of unique experience that can only be delivered in VR. Set in a distant future, users will get to discover a world where AI has taken hold and humans are trying to find their place. There are over 50 virtual realities to explore as the story unfolds. Among key features listed, "An artichoke screams at you," is highlighted, giving users a taste of the comedy antics in store during this one-of-a-kind game. It's perfect for anyone who is convinced that AI is the future.
Social
The social experience in VR is all about your avatar meeting up with other avatars. While some apps focus just on avatar chat, others are designed to provide more of an in-person lounge feel.
Oculus Rooms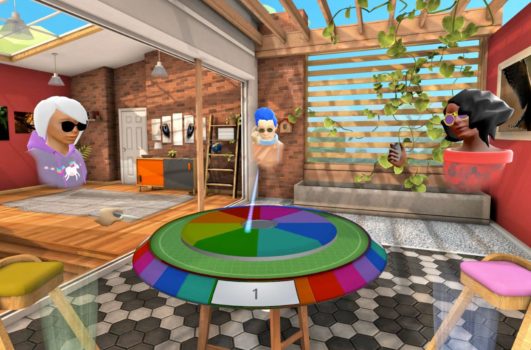 This app is one of the standard offerings when users buy an Oculus headset. It acts as the users' home base as they explore all that VR has to offer. They can customize their room with furniture and photos from their Facebook page, and they can invite friends over. In this shared social VR space, users and friends can watch movies and play games together. It also facilitates the transfer of media between Oculus-owning friends.
AltspaceVR
AltspaceVR is another shared social VR space. The focus of this app is on enabling users to meet up with other people using VR around the world. Users can play interactive games or attend live VR events together. Event offerings include comedy, DJs, authors and celebrities. The app also enables users to see where their friends are and join them. This app is a good way for users to connect with other VR fans, including those not in their current friend group.
vTime
This app is a next-level chatroom. Instead of sending an anonymous text back and forth, users can chat from stunning and diverse VR destinations. For example, one avatar sitting in Honduras can chat with another avatar sitting in the Arctic. This app is designed to make the VR experience more interactive and social and to bring together users from around the world.
Travel
It seems like travel photography changed considerably with the introduction of social media and better cameras in smartphones. This stunning 360-degree photography is perhaps best viewed in a VR environment.
Ocean Rift
Users get to go on an aquatic safari with this app. They'll swim alongside their favorite sea creatures including orcas, turtles, sea snakes, rays, dolphins, sharks, whales, manatees and more. There are 12 virtual habitats users can explore including pre-historic seas, ship wrecks, lagoons, the arctic and coral reefs. Information points located throughout the app will teach users more about these mysterious underwater creatures. This is a good app for users who are new to VR as well as anyone who loves life under the sea.
Facebook 360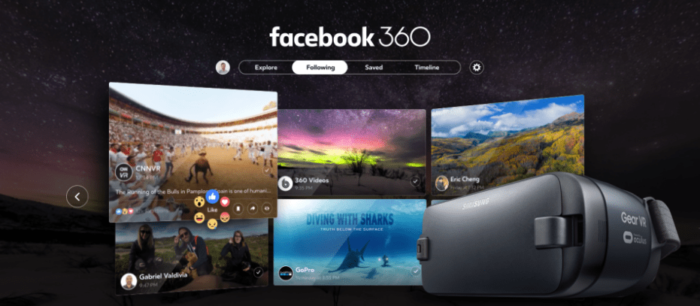 This app from the popular social network enables users to view 360-degree videos, photos and Facebook shows. Currently, their catalog contains more than 70 million photos and one million videos. Users will be able to see these photos and videos that are shared by friends or pages they follow. With more smartphone cameras coming equipped to capture 360-degree photos, users are likely to see the amount of content on the platform grow.
Games
Of course, the gamers are perhaps the earliest adopters of VR technology, so it makes sense that there are so many gaming apps already available on Oculus Go. From action to mystery to combat to adventure, endless hours of gaming are possible with this new headset. There are both single and multi-player games available.
Keep Talking and Nobody Explodes
This app does something few other VR apps do: it gets non-VR headset owners involved. It works great as a party game as users and their friends need to work together to solve challenges, or as the title suggests, a bomb will explode. The user with the headset needs to disarm the bomb, and the friend has to deliver instructions without being able to see the bomb. Needless to say, miscommunication and hilarity ensue.
Coaster Combat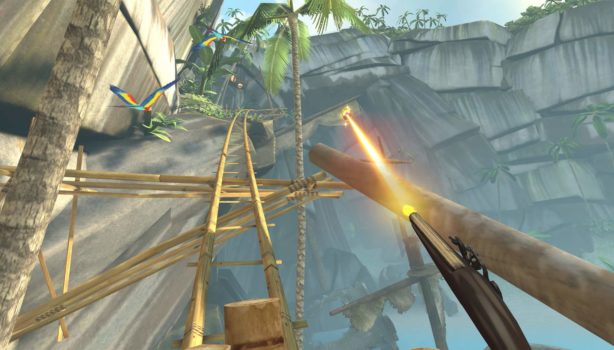 Fans and non-fans of roller coasters alike will enjoy this game where you get to try and take out enemies all while zooming up and down the tracks. This multiplayer game takes users through different worlds and across countless track variations. They score points by hitting treasure targets. Addictive and thrilling, this game is rated E for everyone. Users should start slowly to make sure they have the stomach for riding a coaster in VR!
Anshar Online

All gaming systems need a space shooting game. Anshar is a multiplayer game that can connect with users on Oculus Rift or Gear VR too. Up to eight players battle to the death to defeat ever more challenging opponents. There are over 50 missions, contracts and assaults to execute in this game. Over time as users get better, they'll be able to upgrade their ships and weapons. This is a fun game for all ages and skill levels.
Face Your Fears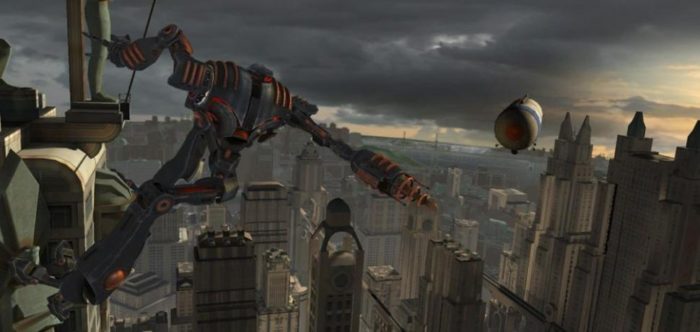 They say the best way to overcome a fear is to face it, and now users get to do so in VR. In this game, users will experience different environments aimed to prey on common fears: the dark, robots, ghosts and more. Users can play this game with friends and watch as the spooky and mysterious things creep up on them. In the 360-degree virtual environment, users never know where the next scare is coming from.
Relax
The VR environment can be a great way to relax. The headsets help you block outside distractions and focus only on the virtual world.
Guided Meditation VR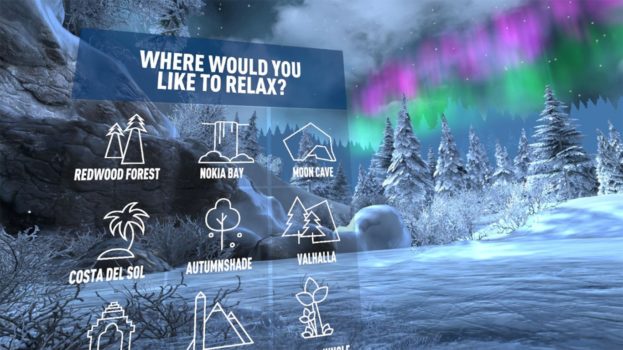 This app makes it easy for users to build a meditation practice. There are more than 100 lush and calming environments and over 16 hours of guided mediations. Users can join on-going meditations or choose from meditations such as Zen, Sleep and Loving Compassion. It's a great way for new and experienced meditators to find peace and joy during the day.
Join the VR revolution
The VR market is evolving rapidly, with new headsets and applications coming out faster than consumers can keep up. However, there's nothing quite like slipping on a headset and becoming completely immersed in a new world.
The Oculus Go is a great and affordable way to enjoy this new technology. It's easy to set-up and use, and it has clear and crisp images. No matter your interests, there's sure to be an app for that. Download VeeR VR in your Oculus, Samsung Gear VR, HTC Vive, Windows Mixed Reality,  Google Daydream, Steam VR and Lenovo Mirage Solo to experience the VR world.
Latest posts by Denise Wu
(see all)