There's a lot of OpenSim stuff out there. Last year, for example, there were 380 different grids for the public to explore, and an unknown number of personal, business, and educational grids that didn't make the Hypergrid Business lists but were open to visitors.
It's hard enough for long-time OpenSim users to keep on top of, much less newcomers to OpenSim who are used to being limited to just one grid.
Several groups have helped bridge that gap. In the early years of OpenSim, there was the Hypergrid Adventurers Club, run by former Linden Lab education head John Lester.
Then, from 2014 to 2018, there was the HG Safari. When it shut down last year it left a void in the OpenSim metaverse.
Now a new group has formed, the Hypergrid Hoppers, which officially kicks off with an art and fashion program on Thursday, January 17 at 1:00 p.m. Pacific, according to Reiner Schneeberger, digital art curator at Santorini Biennale, an international art festival held in Greece. Schneeberger is also known as Art Blue in-world.
Participants will attend an art exhibition "The Spiral" by SecondHand Tutti, a particle-show by Venus Adored, and a catwalk with native coded Ruth and Roth 2.0 Mesh avatars, he told Hypergrid Business.
The new group, which he founded with Juliette SurrealDreaming, Art Eames, WizardOz Chrome and other grid enthusiasts, will focus on the arts, immersive technologies, and education, he said. The events will also be aired on Hypergrid Radio, a new, fully licensed radio station.
The HG Hoppers have their home in Metropolis grid at Sim Futurelab. All trips will start on that region.
The first trip, this Thursday, will be to SecondHand Tutti, one of the winners of the 1Biennale's Long-Legged Maskitt Awards.
Schneeberger will talk about the importance of the art work and its significance and meaning. In particular, it reflects the work of Niki de Saint Phalle and was featured in the magazine ExpoTime! — the leading museum-related magazine with 270,000 readers worldwide. For the talk, he has selected accompanying music by Figure Study, which supports the theme of the talk, "Wait – I look beyond the center."
While visitors explore SH Tutti's Spiral, a live music stream will be aired with songs chosen by SH Tutti to enhance the experience of her work. Visitors will climb up The Spiral to the top, where Venus Adored awaits them to perform a light show containing unique elements, like the Spiral Bubbles, that Venus has never used before in a particle show.
The tour with then take the hypergridders back to Futurelab into the dome where, in 2017, one of the Snow Crash readings took place. Participants will get free copies of a box of Ruth and Roth full perm open source mesh avatars, version 2.0, including Bento hands and other extras.
These mesh avatars are fully legal, and the attaching of clothes happens much faster than on non-certified bodies brought in by third parties, said Schneeberger.
The set is created by Nana Fu and Shin Ingen and provided by Austin Tate of the University of Edinburgh.
Juliette SurrealDreaming has created a cat-walk fashion show to featuring these new avatar bodies to end the first tour of the HG Hoppers.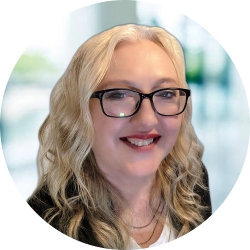 Latest posts by Maria Korolov
(see all)