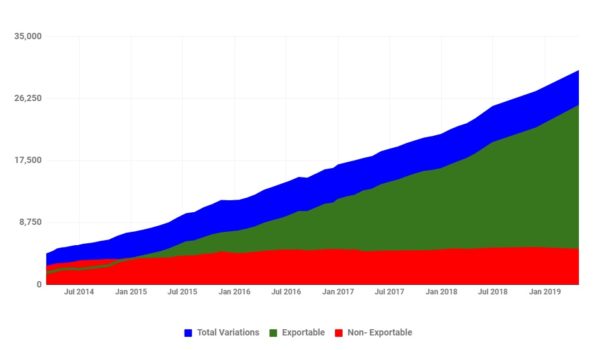 The Kitely Market, OpenSim's largest commercial content marketplace, has passed the 30,000 item milestone this month.
The market currently delivers to 345 different grids, both hypergrid-enabled and closed, private grids. (Instructions for how to configure the Kitely Market for closed grids are here.)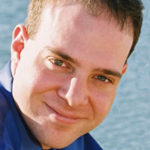 According to Kitely co-founder and CEO Ilan Tochner, the Kitely Market now has 30,160 different items grouped into 15,013 product listings.
And, continuing the growth in exportable content, 25,158 of the content items can be delivered to other grids.
By comparison, the number of items limited to use on just the Kitely grid has remained flat.
There are currently just 5,002 items that are non-exportable. That means that they cannot be downloaded in OAR region export files, taken to other grids via hypergrid teleport, or delivered directly from the market to avatars on other grids. That's actually a drop from a peak of 5,244 non-exportable items in December of 2018.
The growth in the marketplace is a sign that creators are increasingly comfortable with selling content on the hypergrid.
It's the Netflix model — by offering content in a convenient way, at a low price, buying content legitimately becomes more attractive than finding pirated content.
And for enterprise customers in particular, such as grid owners, schools, or private companies, it's not worth it to hunt around for pirated content and risk infringement problems and bad PR.
In addition, hypergrid sales don't make it easier for hackers to steal the content since, for most types of content, copybot tools can work anywhere, including on closed grids.
The one exception is high-end scripted content. Copybot tools can't steal scripts. But if someone takes content to a grid or region that they control, where they have access to the OpenSim database, they can unlock access to the scripts. As a result, creators of high-end, proprietary scripted content either stick with closed grids or rewrite the scripts so that their key functionality is located in the cloud or on separate, private servers.
Kitely is the largest commercial grid by land area, second only to the non-profit OSgrid. It is known for its on-demand, cloud-hosted regions, strong content protection policies, instant region setup, easy online region management tools, and, most recently, virtual private grids.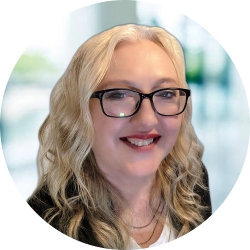 Latest posts by Maria Korolov
(see all)