Analysts at the International Data Corporation are predicting smartphone sales to resume growth in 2020, driven by 5G and emerging markets.
Sales declined for the past three years straight, as a result of consumers holding on to their phones longer.
"To be clear, we don't think 5G will be the savior in smartphones, but we do see it as a critical evolution in mobile technology," said Ryan Reith, program vice president with IDC's Worldwide Mobile Device Trackers, in a press release.
According to IDC, 2020 looks to be the year where 5G begins to ramp up. IDC expects 5G shipments to reach 8.9 percent of smartphones shipped in 2020, accounting for 123.5 million devices shipped. This is expected to grow to 28.1 percent of worldwide smartphone shipments by 2023.
However, virtual reality won't be contributing a factor, IDC analysts told Hypergrid Business.
"VR does not factor into future smartphone growth and that AR is a very low factor in overall market growth in this forecast horizon," the said. "The latter applies to AI as well."
Learn more about Verizon's 5G plans in the video below: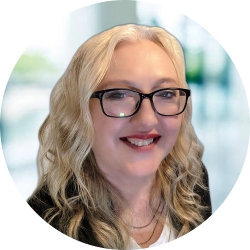 Latest posts by Maria Korolov
(see all)