OpenSim land area went down by nearly 10,000 regions this month, registered users fell by more than 28,000, and active users fell by nearly 2,000.
So here's what happened. First, two major Brazilian grids went offline this month, Virtual Brasil and 3D Love.
Virtual Brazil reported 212 actives last month, and 3D Love reported 3,093, though there were disputes about the validity of 3D Love statistics. 3D Love's website is down, emails to the contact I have for the grid are bouncing, and its Facebook page hasn't been updated in over a year.
So that explains the loss of users.
I don't know if the grids are down temporarily or for good. If anyone has any info, email me at [email protected].
But between the two of them, they only had a little over 200 regions. So where did the regions go?
Well, Servex Grid and Virtual Worlds Grid, while they're both still active, have either taken down their stats pages or moved them somewhere. These two grids were responsible for about 1,500 regions last month.
Meanwhile, OSgrid reported a net drop of 6,333 standard region equivalents, and ZetaWorlds reported a drop of 1,587 regions.
I don't know what happened to the ZetaWorlds regions, but the OSgrid loss is due to regular housekeeping.
"I cleaned up some dead regions that had not been seen for several months," OSgrid president Dan Banner told Hypergrid Business.
The way OSgrid works — and ZetaWorlds is the same way, actually — is that people can connect regions that they run on their home computer so that they can get a free region on a major grid. But since people don't have their home computers on all the time, these home-based regions are often offline.
It really sucks to turn on your computer, your region tries to reconnect to OSgrid, and then discover that someone else has taken your spot. So OSgrid reserves spots on its map for region owners. Then, if the regions disappear for a while, they lose their spots and anyone else can claim them.
The regions themselves aren't deleted. They're still there, on their owners' home computers. It's just the map reservation that's gone.
When OSgrid publishes its land area it counts all the regions it has on its map — whether or not those regions are active at any given time. All free-to-connect grids do it this way.
Kitely is another example of a grid where regions aren't always up. In Kitely's case, the regions are hosted in the Amazon cloud, and when nobody is using them, they go to sleep. Then, when someone teleports in, the regions are booted up again. But, at any given time, Kitely's grid stats include regions that are currently offline.
In the chart below, you'll see a lot of sudden drops in total OpenSim land area. Sometimes, it's because a major grid has shut down or stopped publishing its states. Other times, it's because of a housekeeping effort on OSgrid.
Total OpenSim land area this month was the equivalent of 78,564. The public grids also reported a total of 396,847 registered users and 35,911 active users.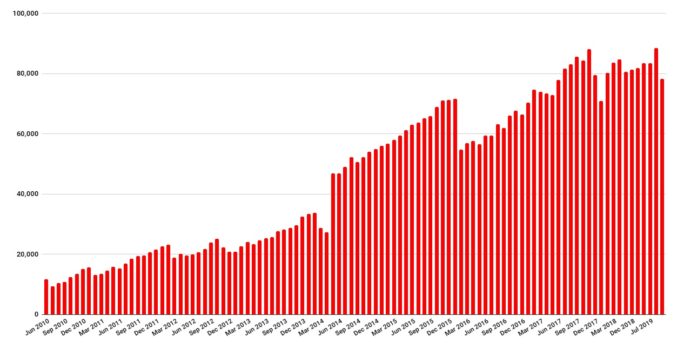 These stats do not include most of the grids running on OutWorldz' DreamGrid distribution of OpenSim, or private company or school grids who used other installers. OutWorldz, in particular, reports more than 17,000 private grids set up with their installer.
OpenSim is a free, open source virtual world platform that's compatible with the Oculus Rift. It allows people with no technical skills to quickly and cheaply create virtual worlds, and then teleport to other virtual worlds. Those with technical skills can run OpenSim worlds on their own servers for free, while commercial hosting starts at less than $5 a region.
A list of hosting providers is here. Download the recommended Firestorm viewer here. And find out where to get content for your OpenSim world or region here.
You can also add your grid in the stats if it is not being crawled by OutWorldz. OutWorldz also provides OpenSim users with free mesh items, OARs and free seamless textures that you can download and use on your grids.
Top 25 grids by active users
When it comes to general-purpose social grids, especially closed grids, the rule of thumb is: the busier, the better. People looking to make new friends look for grids that already have the most users. Merchants looking to sell content will go to the grids with the most potential customers. Event organizers looking for the biggest audience… you get the idea.
Top 25 most popular grids this month:
The actives list is based on active, unique 30-day user login numbers that grids report on their stats pages. Those grids that don't report their numbers might be just as popular, but we wouldn't know. The active user stats are also used to generate the popular hypergrid destinations list, which is useful if you have a hyperport and want to put up gates to the most popular grids, or include the most popular grids in an in-world directory.
This list is also a good place to start if you want to open up new stores or hold events, or are just looking for places to visit.
I measure active users by counting both local residents and hypergrid visitors. After all, hypergrid visitors attend events and spend money just like anybody else. If I'm looking for a happening grid, I want one with a lot of people on it — and I don't really care where their home avatar is based. In fact, several grids are encouraging users to have their avatars on other grids, such as Kitely or OSgrid, in order to reduce the load on their own servers. Many grid owners are also increasingly willing to rent land to visitors, and even give free store space and homes to visitors as well. Their money, after all, is just as good.
Yes, this means that people are double-counted, based on all the grids they visit. But they'd also be double-counted if they created new avatars on each grid. So it comes out even in the end, as far as I'm concerned.
Here some information on how and why you should set up a stats page for your grid. Of course, not all grids need a stats page, especially grids that aren't open to the public, like school grids, private company grids, small family grids, and so on. From prior surveys, this "dark metaverse" of OpenSim grids might actually be bigger than the one we know about, because those grids don't need to promote themselves, and we never hear about them.
OSgrid holds fundraiser
OSgrid is the largest grid in OpenSim by both land area, registered users and active users. They're also the oldest grid.
And they're important for another reason — the grid is a testing ground for new OpenSim features. In fact, developers hold their office hours on OSgrid.
When I show people around OpenSim, I can always count on finding folks to talk to on LBSA Plaza. And it's my first stop if I need technical help with anything OpenSim-related.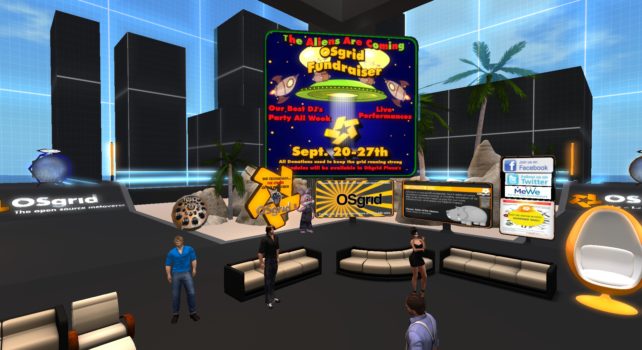 In fact, I was just there this morning, showing my brother Alex around. You might have seen his byline on the site. He's doing gadget reviews and features about OpenSim.
OSgrid has a warm spot in my heart.
Well, OSgrid is run completely by volunteers. Yes, the biggest grid in OpenSim is just people pitching in and helping out.
They're an official non-profit organization so if you're in the U.S., your donations are tax deductible.
If you give them money, it will go towards paying for the servers and bandwidth the grids needs to stay up and running. (It needs a lot.) If you're curious about the details, they're all posted here.
"Historically there were some efforts to raise the funding whenever balances were low," said OSgrid president Dan Banner. "However we decided it's better to be a little more organized and proactive. We started doing this the last few years to help maintain a balance that helps cover costs of servers and any future upgrades we may need."
The fundraiser is an auction, which is scheduled in two parts. The first is on Friday, Sep. 20, at 1 p.m. Pacific Time. The second is on Friday, Sep. 27, also at 1 p.m.
Both auctions will be at the Event Plaza region on OSgrid. The hypergrid address is hg.osgrid.org:80:Event Plaza.
Auction items include objects, services, OAR region files and other items, mostly original creations by OSgrid residents, Banner said.
You can check out the items that will be auctioned off on the Echo 3 region, at hg.osgrid.org:80:ECHO 3.
The grid is also holding live music events and DJ parties as part of this year's fundraiser.
"This will be the third such fundraiser we have officially had and the second auction," said Banner. "Albertlr Landar and the admins have been organizing it with some of the residents' help."
But you don't have to wait for the fundraiser to support the grid. Visit the donation page and sign up for a regular monthly donation. Yes, you can do a one-off donation, too, but the grid would rather see the money coming in on a regular basis instead of in big chunks, so they can plan for their monthly expenses.
Tranquility gets ready for Halloween
Tranquility has two new regions up for the coming holiday season.
First, there's Spooksville.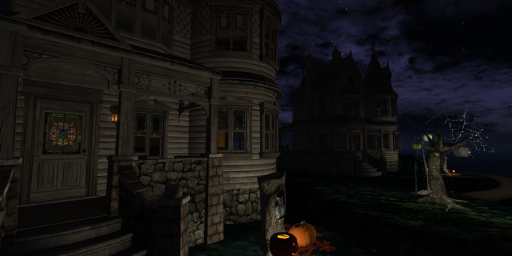 "This region is ready for Halloween and will be used for our parties," said Steve Stewart, also known in-world as Chris Tranquility. "After Halloween, the region will remain for those who like spooky places."
Hypergrid teleport to tranquility-grid.info:8002:Tranquility Spooksville.
The parties are scheduled for 4 to 6 p.m. Pacific time the week of Halloween.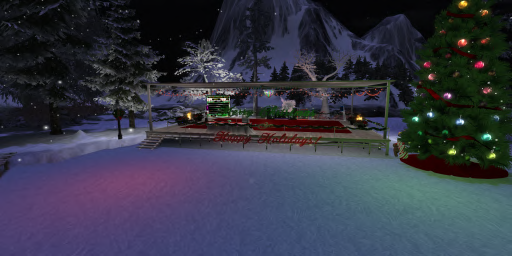 The grid is also getting a head start on Christmas, with a region called Winter Magic, filled with snow and other winter things. Come for the ice skating, stay for the holiday parties.
Hypergrid teleport to tranquility-grid.info:8002:Winter Magic.
Xmir grid owner releases viewer update, OpenSim for Raspberry Pi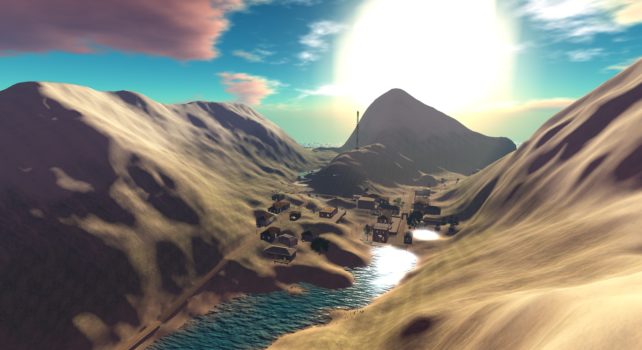 There's not much happening on the Xmir Grid this month, owner Geir Nøklebye told Hypergrid Business.
But that doesn't mean he hasn't been busy.
There's a new version of Dayturn viewer out, he said.
Dayturn is a virtual world viewer focused on OpenSim. It works on both Macs and Windows PCs, and supports Bento and animated mesh.
Plus, for folks interested in running OpenSim on the super-mini Raspberry Pi computer, he's got a complete version ready for folks to download and run.
GreekLife offers free housing for new residents and visitors
The GreekLife grid gained more than 800 active users this month.
And there's plenty of new stuff for them to do when they get there.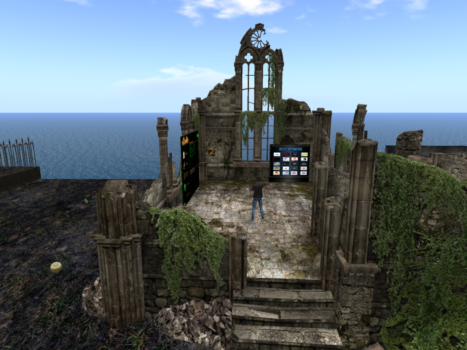 There's a new zombie-themed region where people can shoot zombies. Perfect for Halloween.
Hypergrid teleport to hg.grid-greeklife.info:8002:ezombie.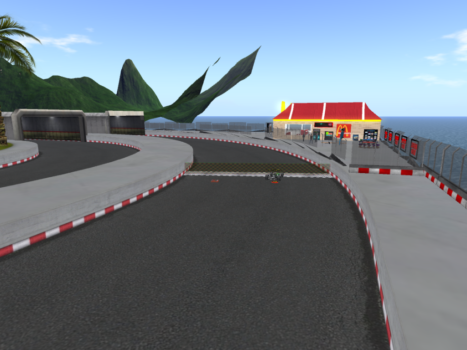 Then there's a new racing region for enthusiasts of Formula and cart racing, called Monza Racing.
Hypergrid teleport to hg.grid-greeklife.info:8002:Monza Racing.
And for those visitors who don't want to go home after visiting, they can get a free home on the Colony region. It's 1,200 prims and isn't just for local residents — hypergrid visitors can settle here as well. This is nice if you want to be close to all your friends, but don't want to create yet another new avatar on yet another grid and buy all new stuff all over again.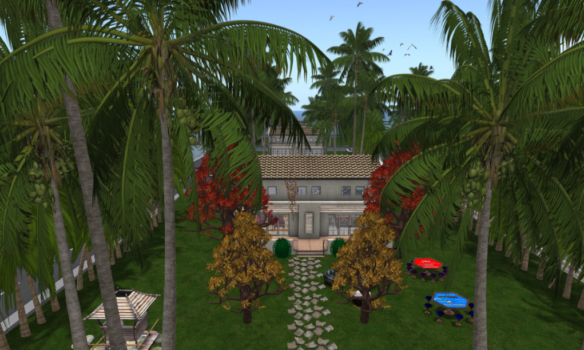 They also sent me a snapshot with a broader view of the same region. I like the waterfall in the back there.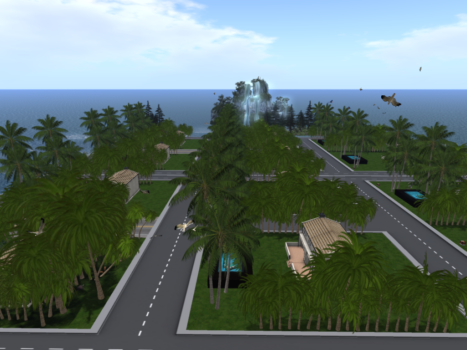 Hypergrid teleport to hg.grid-greeklife.info:8002:Colony.
The other two regions are the beach region Sota Atoll at world.forgottenrealities.com:8002:Sota Atoll and Forgotten Nature region at world.forgottenrealities.com:8002:Forgotten Nature.
New nature, castle, beach regions on Forgotten Realities
The mid-sized Forgotten Realities grid, which has recently celebrated its one-year anniversary, has also added some new featured destinations for hypergrid travelers.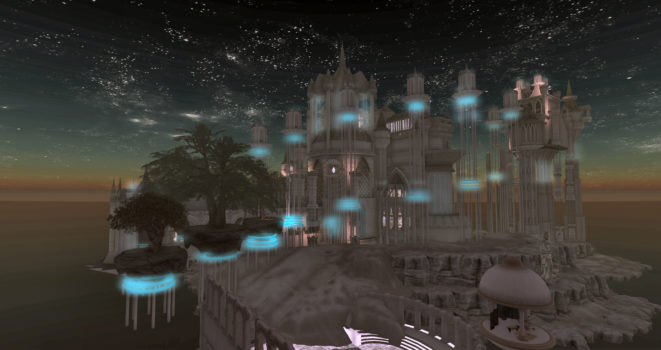 To visit the castle, hypergrid teleport to world.forgottenrealities.com:8002:Realm of Kurruption.
AviWorlds changes business model again
I posted a full story about this earlier today. But the bottom line is, hypergrid access is kaput and land prices are up. Way way up. Plus, they're now charging for uploads and groups. I can't even.
Top 40 grids by land area
The list below is a small subset of existing OpenSim grids. We are now tracking a total of 1,451 different publicly-accessible grids, 303 of which were active this month, and 233 of which published their statistics.
All region counts on this list are, whenever available, in terms of standard region equivalents. Active user counts include hypergrid visitors whenever possible.
Many school, company or personal grids do not publish their numbers.
The raw data for this month's report is here. A list of all active grids is here. And here is a list of all the hypergrid-enabled grids and their hypergrid addresses, sorted by popularity. This is very useful if you are creating a hyperport.
You can see all the historical OpenSim statistics here, including polls and surveys, dating all the way back to 2009.
Below are the 40 largest grids by total land area, in terms of standard region equivalents.
Am I missing anything? Did I get anything wrong? Email me at [email protected].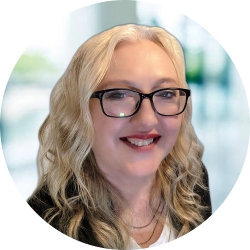 Latest posts by Maria Korolov
(see all)