Nearly 400 valid responses came in for the Tenth Annual OpenSim Grid Survey, and Craft World received the highest overall scores, followed by Encore Escape, Utopia Skye, and 3rd Rock Grid, in that order.
Craft World, which will turn ten years old on January 27, is not only one of the oldest OpenSim grids but is a non-profit community dedicated to the arts. With around 500 active monthly users and about 200 regions, it is a mid-sized grid with a solid reputation for artistic events and open-source content.
This is the first time in the survey's history that Craft has taken the top spot.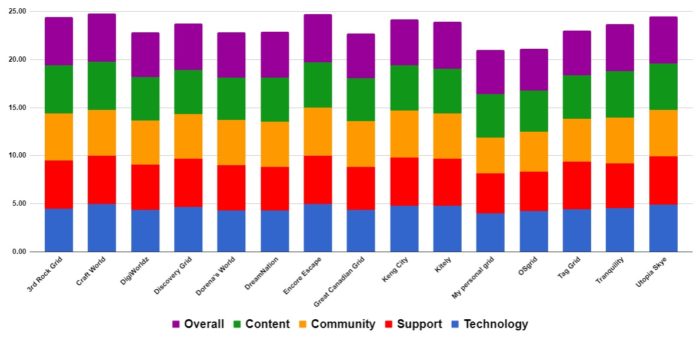 Where do OpenSimmers live and visit?
Between them, the respondents had visited more than 80 different grids and named 50 different grids as their primary homes.
OSgrid was the grid that was home to the most respondents, followed by DigiWorldz, Great Canadian Grid, and Kitely.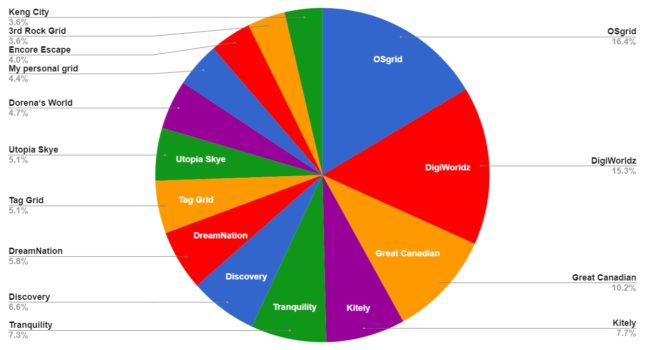 Two of the respondents said they split their time evenly between two grids, and I've counted them as residents of each.
I also asked our readers about the grids that they had visited.
OSgrid, OpenSim's largest and oldest grid, was the most visited — 71 percent of our readers had been to that grid. The next most visited was DigiWorldz, at 53 percent, followed by Kitely with 51 percent.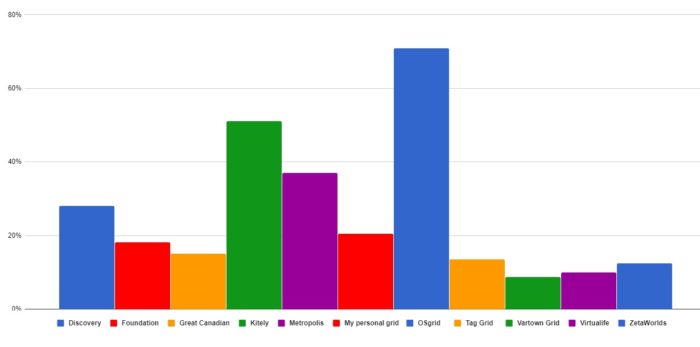 Most residents said they were very happy with their grids — 91 percent would "absolutely" recommend them to others, 7 percent said "maybe" and the rest would not recommend, or did not know.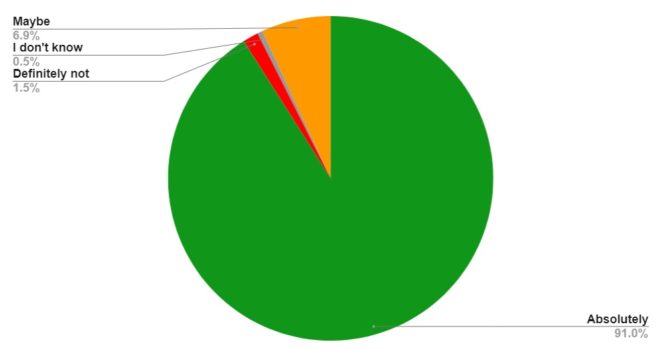 Technology, support, community, and content
I did not ask people to compare different grids and tell me which one is better. After all, nobody out there has visited all the grids and tried them all out. Instead, what I do every year is ask people what they think about the grid that they spend the most time on.
Typically, people rate their home grid highly. And that makes sense — after all, that's the grid they decided to spend their time. That's why most grids had average responses of "very good" or "excellent" — which I scored as 4 and 5, respectively, when I tabulated the numbers.
As grids get larger, however, they also get more people who are generally discontented. In addition, larger grids may have problems maintaining their technology or support. And, as a result, smaller grids often do very well in these rankings.
You'll notice that the difference between grids is often a fraction of a percent, so please do not take these results as pure gospel. Plus, with the relatively small number of users we have in OpenSim, the margin of error is high — one highly dissatisfied resident can skew the results quite a bit.
Technology
This year, when our readers were asked how they would grade their grid's technology, Craft World and Encore Escape tied with perfect scores, followed by Utopia Skye and then Kitely. Those who lived on their own personal grid scored their grid the lowest for technology, which makes sense since they would have to provide their own support.
OSgrid was second to last. OSgrid is the largest OpenSim grid, allows people to connect regions that they host at home, for free, on their own computers, and all of its management is by a team of volunteers. OSgrid is also the testing ground for new OpenSim features and releases. All these factors combined mean that any particular region might be running slowly on a home Internet connection, or be using an older version of OpenSim.
These survey results also only show how users feel about the technology — not about the effort that the grids have put into their platform. Kitely, for example, has done a great deal of work on custom code, in addition to contributing code fixes back to the community. And OSgrid is where the OpenSim developers do their testing. Neither of these contributions are necessarily reflected in the poll numbers.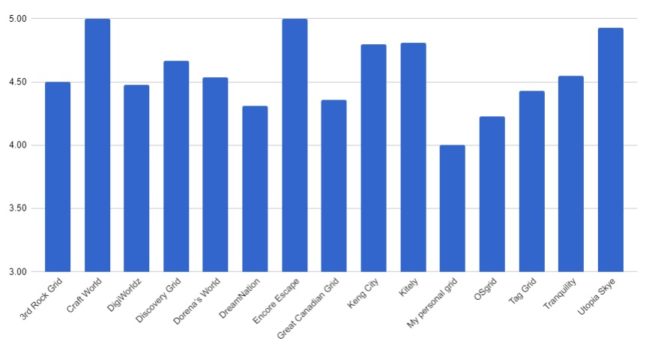 Support
In support, seven grids received perfect scores from their residents — Craft World, Encore Escape, Utopia Skye, Keng City, Discovery Grid, Dorena's World and 3rd Rock Grid.
OSgrid scored lowest, but, again, the grid is all volunteer-run and regions are hosted on home computers. And there's only so much that volunteers can do to help since everybody's home computer and networking configuration is different.
Community
For community, Dorena's World and Encore Escape both had perfect scores, followed closely by 3rd Rock Grid and Keng City.
"My personal grid" had the lowest score for community, for obvious reasons. Okay, if it's not obvious to everyone, then let me explain. You see, a grid that you run yourself, on your own computer or on your own server, will only have the community that you yourself can gather together. If it's a one-person grid for, say, creative building, then you're not going to have much of a community at all. Well, unless you're one of those lucky people who are their own best friend.
Content
In content, 3rd Rock Grid and Craft World both had perfect scores, followed closely by Tranquility and then Utopia Skye.
For the latest list of all grids on the OpenSim platform — or some fork of it — check out our Active Grids List.
If you would like to see a full list of results — minus any identifiable information — please email me at [email protected].
I'm not mad. Just disappointed.
Before I go into the comments that people left, a few words about a couple of grids that were left out of this report, despite — initially at least — having enough responses.
You see, a total of 646 ballots were actually cast in this survey, but over 200 were invalid ballots cast for Greek Life or Sacrarium. More than half had invalid email addresses.
I was pretty concerned about this, so I sent out confirmation emails to Sacrarium voters to double-check.
Only 22 people responded. To the rest, there was either no answer — or, even worse! — people responded to say that that they had not voted in the survey. Someone had used their email address to cast fake votes. And — surprise! — all the fake ballots showed perfect scores for Sacrarium.
For Greek Life, only four ballots were real.
Last year, Sacrarium had 25 votes in the survey, and there were real comments from users, a variety of scores, and other indicators that the votes were real. Ironically, if Sacrarium hadn't tried to stuff the ballot this year, they would have done reasonably well, with a fifth-place showing overall out of 17 grids. There was no reason for them to have cheated.
There was no evidence of fraud by other grids. Other than a handful of duplicate votes, which I deleted — and which could well have been cast by accident — a random check of other votes showed no bad emails. I paid particular attention to ballots where the scores were unusually high or unusually low.
As a result of this behavior, as well as information from credible sources that I've since received about these two grids, I will no longer be including Greek Life or Sacrarium in my stats reports or grid lists.
Additional comments from the respondents
The following are representative comments about the grids. There were more than 70 comments in all, some of them quite lengthy, and if anyone wants to see them, or use them on their websites, just email me. Again, I won't include any personally identifiable information.
In addition to leaving out some of the repetitive comments, I've also skipped those that had negative personal attacks or that seemed libelous. And, of course, I also edited out any personally identifying information. The comments have also been very lightly edited for spelling and grammar.
3rd Rock Grid
"Amazing upgrade of arts and educational content on this grid!"
"My favorite thing about 3rd Rock Grid, outside the fact that they are very upfront about being against content theft and have been around for over a decade, is that they have a very active community that promotes the arts, education, and creativity. It's not just clubs. I find their community to be very inspiring."
"Such a great community-based grid with very affordable regions. Many user created environments are available to explore."
"We are the third oldest grid in OpenSim, still alive and well after 11 years!"
Craft World
"This grid is investing a lot in educational content and in community and artistic happenings."
DigiWorldz
"DigiWorldz has taken a complete turn for the worse in the past several months. They have reworked the software to the point that not many scripts operate correctly now except what the grid operator has worked out a workaround prior to releasing the new software, and breaking old, perfectly operating scripts in the process. And as far as community, all that is left are are a few clubs that over-advertise then complain openly in group chats when nobody comes to their clubs. What was once a nice, enjoyable grid has turned into a disaster."
"Probably the most friendly and customer focussed grid I have ever been on."
"Recently there has been a lot of downtime and about every second time I have tried to log in my region is not there. Why?"
"Seems as if DigiWorldz has hit a lull. Residents are still friendly and maintain club events on a regular basis but morale seems low. Maybe now that DigiWorldz Community Chat has been reinstated, it may brighten up the future — along with people coming back inside from the nice summer weather."
"There have definitely been glitches, but the owners seem to take them seriously and work to resolve them."
Discovery Grid
"Discovery has the kindest, most friendly people of any of the grids I have been on since I started in virtual worlds in 2008. Balpien and Tenbears and the other admin work tirelessly to update the grid with the most current and stable codes, work with the residents on any and all issues and suggestions on what we want our world to be!"
"I come from InWorldz where I knew many, many people. We all came to Discovery together. Some have come and gone and some have gone but returned. Some live on more than one grid, but the community we have on Discovery is second to none when it comes to activities, friendship, land ownership and more."
"Discovery is, in my opinion, the best little grid anywhere and I am fortunate to live there in a community that is thriving and I am excited to be part of its future."
DreamNation
"A very close-knit and friendly environment, especially for motivated learners."
"Support is often slow to react and non-communicative, but the community rocks!"
"The most open and free grid I've been on with a goodly amount of very close community."
Encore Escape
"Any of our mentors or regulars are always willing to help where they can, whether to just answer a simple question or help you build your avatar to have you looking the way you want to look. If you don't get what is being shown or told to you, it will be explained until you get it. I can't say enough good things about my friends and co-workers on The Encore Escape and hope to see you here one day soon."
"An amazing grid for anyone who loves beautiful friends, great times and love."
"The Encore Escape is a wonderful grid full of great friends, awesome support and good shopping… overall a joy to be a part of and my homeworld."
"The Encore Escape is growing exceptionally well! We are just a bunch of people who enjoy one another company and friendship. We are always having events here and the nights are filled with activities from live singers with amazing voices, karaoke where everyone can join in, including people from other hypergrids, singing, poems, stories . . . whatever you have to share, than there is the Poker Run, which is so much fun, and even a building class with a fantastic teacher. We all get involved in every aspect that The Encore Escape has to offer. There are so many directions that we can go here."
"We have some awesome creators, DJs, hosts, and an honest to goodness, down to earth staff here at The Encore Escape who gets involved in the activities along with their users within the grid themselves. It's a one-on-one thing here, where everyone gets involved with everybody and always work side by side in helping each other out."
Great Canadian Grid
"Awesome, friendly grid. Reasonably priced. Great, caring owner. Good support. Just all around great."
"I actually do recommend it all the time, when I have the chance."
"It's nice to be able to contact the grid owner and have them personally answer you back."
HG Luv
"HG Luv grid best move we ever made."
Keng City
"Great grid for the African American experience."
"I have my own grid, Orchid Heights, but also have a shop at Keng City. Except for Kitely and Keng City I would never recommend other grids."
Kitely
"Because they have a marketplace it's the best Opensim grid."
"Have been recommending since it was in beta and will continue."
Mobius Grid
"I think Mobius is doing very well for a niche grid. Everyone is friendly, there are some amazing unique regions to explore, and the only stability problems I can recall were on my end, LOL. Also, I love how the staff are developing new features for OpenSim, like the display names. My only gripe is I feel there could be more communication if or when staff members are working on something, be it in-world or dev stuff."
"For anime and video game fans."
"While Mobius doesn't have the largest population of users or content, it tries its best to keep with the times and to be innovative. Mobius being motivated to improve OpenSim is the very reason I agreed to be their developer."
Nara's Nook
"Nara's Nook is a world I go to for an in-world writer's workshop group about once a week."
OSgrid
"Best grid I've found. Incredible, helpful people."
"I love OSgrid — best grid ever."
"I remain connected to OSgrid simply because I like using their asset server. I am not particularly interested in socializing and I procure my own content. I give the grid low marks for technology and support because it is supposedly a test grid but releasing code into the wild that has not been rigorously tested by quality assurance first is not a proper way to develop software these days."
"It is the most awesomeness grid I have ever been to. Love it!"
"It just works and that's all you need, really."
"My virtual home. Great supportive community. Freedom to be you. I will be here till I'm not anywhere."
"OSgrid seems to have an active administration and support community. Technologically, it leads many other grids — not surprising, given its history. Their software and instructions for self-hosting regions connected to the grid are clear, simple, and easy to use. It is by far the best experience on the hypergrid from my point of view."
"Should be able to grid hop to all grids and not be blocked."
"To be fair, I would like to see a market street like Second Life that provides all grids a place to sell their stuff on, since some people are not allowed to visit other grids due to some copy botting. This would solve a lot of problems and headaches and drama."
OurGrid Life
"OurGrid Life runs the latest software, physics, and script engines, has an owner personally involved in both support and in community activities, and has a tight-knit community of artists, creators, and performers. There are regions and activities on this grid that I have never seen anywhere else."
Phantom Rose
"Fred Beckhusen [creator of Outworldz' DreamGrid installer for OpenSim] has brought Phillip Rosedale's dream to fruition! I run his DreamGrid package on a server my husband set up for me. It's very professional and Fred is adding new features all the time. This allows many creative people like me to have the freedom to do something different. You should really do an in depth article about Fred and what he is contributing to the metaverse. He is an amazing and generous person."
Tranquility
"Friendly people, lots of freebies."
"Great place, no drama and no BS."
"Very friendly and attentive staff and no lag in regions/"
"Tranquility Grid offers excellent service to new starters, and have the time and day for people. Well done, Chris, all help was appreciated."
Utopia Skye
"Amazing people, amazing events and community, I was a hypergrid visitor but they entertained and embraced me and it felt like home when home no longer did. After seven years as staff in another community, I'm now a full time committed member of this one, and my friends from other grids love it too! Special mention for Mike, Calli, Eagle and the particle king Lexx Moore, they work super hard to make this an amazing grid and deserve to be recognized."
"For a small grid, the drive to improve the server code is great. Good feedback as well on everything they do."
"I wish I knew all the people, but I don't… other than that I wish more peeps would come over and try the grid out, overall its been great."
"Mike has spent a ton of time working on stability and it shows. In our events, especially our Saturday events, we routinely get a large number of visitors and our art events garner a lot of participants. It's a small grid but a reliable one with an honorable owner."
"Wonderful owners, great society of people."
ZetaWorlds
"Because it is one of the best ubODE [alternative physics engine] grids out there."
"Grid is excellent for building but not for club people and socializing."
Zindraya
"As the owner of Club Equinox, I have seen a lot of changes in the grid over the last year. Some good, some not so good. It has the potential to shine. The current grid owner tries to do a good job here."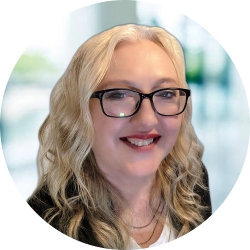 Latest posts by Maria Korolov
(see all)