This year, self-driving cars started getting pretty good. Deep fakes video started getting pretty convincing. Our virtual assistants got to the point where they could understand us well enough to do some simple things, like tell us the weather or get driving directions home.
When it comes to artificial intelligence, we have reached an inflection point. The technology is good enough to use.
Next year promises to be a breakout year for AI, as it starts to permeate all aspects of our lives.
Here are predictions for 2020 from some of the world's top AI experts.
1. We'll start trusting AI to do stuff for us, not just answer questions
Jen Snell is VP of product marketing at Verint, where she leads a product strategy team focused on intelligent self-service, conversational AI, automation, and analytics. She is a frequent speaker and a leading contributor on topics shaping the development and design of interactive technologies. Follow her on Twitter @JenniferLSnell and on LinkedIn.
Hypergrid Business: What are you expecting from AI in 2020?
Jen Snell: In 2020, we're going to see AI become truly assistive rather than remaining as an assistant in the workplace.
HB: What do you mean by that?
JS: AI in enterprises today is primarily about insights and helping leaders make decisions. And while that's useful, it's not action. I think we're on the precipice of seeing the AI's focus shift from knowledge to doing.
HB: Are you talking about automation?
JS: It's not simply automation, although that's certainly part of it too, that we're going to see dramatically improve and expand. But we can also think about AI actually being able to shut down a pipeline if it detects a leak, or complete scheduling requests from top-to-bottom or even providing concrete recommendations instead of just insights.
HB: Do you think companies will be forcing AI on their employees?
JS: Up until now, we've seen the AI mandate in enterprises come from the top down. However, in 2020 I believe this is going to change, and we're going to begin to see the push for AI adoption come from the bottom up. Employees will become the key champions of AI in the workplace and will change the way we think about enterprise adoption.
HB: Are you talking about younger employees?
JS: While I think this change will be driven by the incoming AI Natives—those new employees who have grown up with AI on their phones and in their homes—we'll see this demand for conversational, intelligent tools transcend generational divisions and instead become an age-agnostic groundswell within the enterprise.
Jen Snell isn't the only one who thinks that AIs will get a lot more capable next year.
Andy Vitus has been investing with Scale Venture Partners for nearly 15 years and focuses on next-generation enterprise software. He sits on the boards of CircleCI, DataStax, JFrog, Matillion, PubNub, Realm, Treasure Data, Unbabel, and Unifi. Follow him on Twitter @avitus and on LinkedIn.
Hypergrid Business: What are you expecting from AI in 2020?
Andy Vitus: We're already seeing the emergence of purpose-built intelligence powering software that is far more automated and helpful. In 2020 we'll see clear evidence that we're moving past the traditional software dynamic where input from an operator or administrator is required for software to deliver its intended value.
HB: Can you give an example?
AV: This shift moves us to a world where Salesforce, now a system of record, has the intelligence to tell users how best to use their time, without the need for manual input from the software's operator. For enterprises, purpose-built intelligence offers enormous potential to deliver productivity improvements and actionable business intelligence.
2. We will start asking AIs to explain themselves
Stuart Battersby is the CTO of Chatterbox Labs, where he leads a team working on AI explainability. He has patented explainable AI research that is an industry first. Follow him on LinkedIn.
Hypergrid Business: What are you expecting from AI in 2020?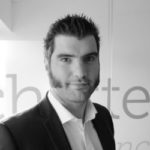 Stuart Battersby: 2020 is the year that enterprise customers are going to question the outcomes made by their AI systems. As these systems have made their way into both the boardroom and everyday business processes, business users require more than just a confidence or prediction score made by the machine.
HB: Will AI adoption slow down while we wait for the explanations?
SB: By no means do I see this as causing a slow down in adoption of enterprise AI, rather that a new wave of explainability is going to bring in even greater adoption. Highly accurate AI systems that can be explained to business users will revolutionize business.
Stuart Battersby isn't the only one who says we'll want to know why AI does what it does.
Krishna Gade is the founder and CEO of Fiddler Labs, an enterprise startup building an explainable AI engine to address problems regarding bias, fairness, and transparency in AI. He previously held senior engineering leadership roles at Facebook, Pinterest, Twitter, and Microsoft. Follow him on Twitter @KrishnaGade.
Hypergrid Business: What are you expecting from AI in 2020?
Krishna Gade: Consumers and enterprises alike will pay more attention to the predictions and outcomes from AI.
HB: Can you give any examples?
KG: There will be a lot of why. Why did my credit card or loan get denied? Why was this transaction identified as fraudulent by my model? Why was my diagnosis incorrect? Why did my AI predict that this customer will churn?
HB: Will we get answers?
KG: Not enough.
HB: So what happens then?
KG: Explainability will be a necessity to launch AI models into production especially in regulation heavy industries like finance, insurance, healthcare and any other vertical that demands consumer safety. We're already starting to see more and more regulations come on the market that demand companies have the ability to explain automated decisions, and this will only increase across the U.S and globally.

3. Non-experts will start creating AI apps
Ryohei Fujimaki is the founder and CEO of dotData. Prior to founding dotData, he was the youngest research fellow ever in NEC Corporation's 119-year history.  Fujimaki received his Ph.D. degree from the University of Tokyo in the field of machine learning and artificial intelligence. Follow him on LinkedIn.
Hypergrid Business: What are you expecting from AI in 2020?
Ryohei Fujimaki: In 2020, artificial intelligence will continue to expand with more focus on the democratization of the process. Enterprises will need to expand beyond traditional data scientist roles and will turn to data science automation and AutoML platforms to boost the productivity of citizen data scientists – business analysts and other data experts who have domain expertise but are not necessarily skilled data scientists.
HB: So what does that mean? More AI applications?
RF: This continued democratization will likely lead to new use-cases that are closer to the needs of business users and will enable faster time-to-market for AI applications in the enterprise. As AI and ML models become easier to create using advanced AutoML 2.0 platforms, data scientists and citizen data scientists will begin to scale ML and AI model production in record numbers.
HB: Do you see any downsides?
RF: Organizations will need to pay special attention to data collection, maintenance and privacy oversight to ensure that the creation of new, sophisticated models does not violate privacy laws or breach privacy concerns for consumers.
4. When it comes to privacy, AI won't just make the problem worse — it will also be used to protect privacy
Marty Puranik is the founder, president, and CEO of Atlantic.Net, a hosting solutions provider in Orlando, Florida. Read Marty Puranik's articles at Information Management.
Hypergrid Business: What does AI have to do with privacy?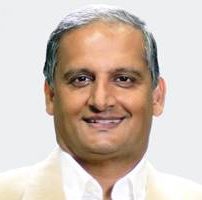 Marty Puranik: There is a big emphasis on collecting data and utilizing AI to make the best use of it. Dependence on AI will continue to grow as there are more data points and meaningful optimization of those data points.
HB: Sounds like the more AI you want, the more data you collect. Why is this a problem? 
MP: With the latest passage of the California Consumer Privacy Act (CCPA) and wide acceptance of the General Data Protection Regulation (GDPR), businesses are required to safeguard consumer information and privacy.
HB: Can AI help companies comply with these laws?
MP: Today, there are already a lot more AI initiatives related to cybersecurity and compliance. As the demand for more regulatory compliance increases and the number of cybersecurity-related data breaches grow, dependence on artificial intelligence will also grow in order to scale those initiatives.

5. Doctors will use AI to help patients
Monte Zweben is the CEO and co-founder of Splice Machine. His early career was spent with the NASA Ames Research Center as the deputy chief of the artificial intelligence branch, where he won the prestigious Space Act Award for his work on the Space Shuttle program. Follow him on Twitter @mzweben.
Hypergrid Business: What are you expecting from AI in 2020?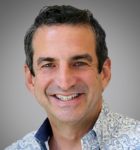 Monte Zweben: The past few years have yielded substantial progress for MS patients and the physicians who treat them, with more treatment options available than ever. But challenges remain in determining the disease's unique trajectory in individual patients. To solve this challenge, physicians are turning to new, AI-powered solutions that use machine learning to help guide medical decision-making for MS patients.
HB: How does AI help?
MZ: By understanding a wide array of patient data simultaneously — factors ranging from age and weight to patients' mobility, dexterity, cognitive ability, and gait — the model helps guide neurologists' decisions as they predict how particular patients' diseases will progress, and to ensure all patients are given the treatments they are most likely to respond well to, with minimal side effects.
6. AI will help protect companies against hackers
Sam Curry is the chief security officer at Cybereason. He is a cybersecurity visionary and thought leader and over the years has been interviewed by dozens of journalists and has appeared on many broadcast outlets discussing cybersecurity trends, cyber threats and the impact on corporations and consumers. Earlier this year, SC Magazine honored Sam with a "Visionary Award" for his nearly 30 years of contributions in shaping the cybersecurity industry. Follow him on Twitter @samjcurry and on LinkedIn.
Hypergrid Business: What are you expecting from AI in 2020?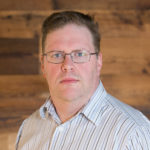 Sam Curry: Artificial intelligence is perhaps the most overhyped and simultaneously under-hyped technology since the advent and explosion of the Internet itself. It's overhyped because it has been used, abused and tortured by too many marketing departments exaggerating or outright lying about features and capabilities, using AI as a term to dazzle and seduce customers. Under-hyped because AI will eventually change the game entirely in security and many other industries.
HB: So will AI start to replace cybersecurity professionals next year?
SC: The real advances in AI in security in the next year will not be the creation of an uber-intelligence or an analyst-in-the-machine but rather in assistance, automation and improvements in efficiency. AI for incremental advances will be the most significant breakthroughs and developments of 2020. This is a subtler, less flashy use of AI but will actually favor the defender over the medium and long term, which is good news for security and the companies we serve.
HB: But will AI eventually take over all those jobs?
SC: One day, we will solve the Turing Challenge and have an AI attack for us and defend for us, but that day is far in the future in spite of the hyperbole from marketing and futurists. Assuming that such an intelligence would want the job without getting bored and likewise wouldn't turn on the rest of us is moot because AI-for-improving security is more important than AI-for-doing security.
7. Criminals will start using AI to break into companies
Joe Jaroch is the senior director of cybersecurity strategy at Webroot and enjoys acting as a key strategic adviser on a range of technologies. He has more than 20 years of experience in cybersecurity and software, including building the first cloud-based antimalware product. Follow him on LinkedIn.
Hypergrid Business: What are you expecting from AI in 2020?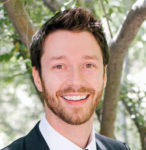 Joe Jaroch: Adversarial attacks against AI-based security products will grow in scope and complexity.
HB: How will companies defend themselves?
JJ: It will become clear that there are fundamentally two types of AI in cybersecurity: AI which acts like a smarter conventional signature and AI which is built into every facet of an intelligent, cloud-based platform capable of cross-referencing and defending itself against adversarial attacks.

8. Criminals will use AI to impersonate people
Hal Lonas is the chief technology officer at Webroot and has more than 25 years of experience in security, enterprise software, and engineering. He has co-authored several patents and holds a bachelor of science in aeronautics and astronautics from MIT. Follow him on LinkedIn.
Hypergrid Business: What are you expecting from AI in 2020?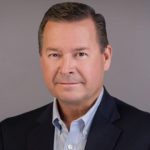 Hal Lonas: We will see more AI experimentation by cybercriminals which will drive an increase in scale of attacks in 2020.
HB: Can you give any examples?
HL: Perhaps the scariest scenario is the use of AI to become a component of the production of deepfakes, where it could be used to automatically edit out artifacts and glitches that can be used today to differentiate between real and fake.
HB: Right, we already saw some examples of hackers stealing money from companies using deepfake voices.
HL: Eventually, we will see a world where we will not be certain that the entity on the other end of any conversation – phone call, email, text, tweet, article, or feed – is human or not.

9. Speech interfaces will start to replace screens
Dan Tuchler, chief marketing officer of SecurityFirst, has led marketing and product management organizations from the pre-revenue startups to billion-dollar product lines. Follow him on LinkedIn.
Hypergrid Business: What are you expecting from AI in 2020?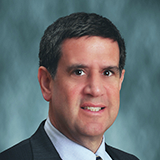 Dan Tuchler: AI presents many other areas for innovation. Some are familiar to consumers – like Alexa, Siri, or Google Assistant – and these will continue to become faster by decentralizing the interpretation of natural language, moving it closer to the user or even onto the user's device. But in the enterprise, we are just starting to see what this technology can bring to IT and other departments.
HB: What do you mean?
DT:Â  With AI-based assistants, enterprise equipment will begin to respond to verbal, natural language queries, and then to operational commands. All three of the Internet giants are offering development kits and support for adding voice interfaces to all sorts of products, leveraging their back-end AI infrastructure. Voice powered user interfaces should appear in 2020.
HB: But don't the personal assistant get things wrong a lot?
DT:Â Of course we all have our favorite stories about personal assistants misunderstanding us in comical ways, so the technology will have to become a bit more reliable before we fully trust it for mission-critical uses.
HB: What's next after speech recognition?
DT: AI leads to programs that can read facial expressions, leverage human behaviors they have learned across millions of users, and compare present behaviors to the context of all prior interactions. Some of these concepts are unnerving, but they are coming.
10. AI will make online chatbots usably intelligent
Ido Bornstein-HaCohen is the CEO of Conversocial. Prior to that, he had more than 15 years of experience in executive leadership positions at LivePerson and SAP. Follow him on LinkedIn.
Hypergrid Business: What are you expecting from AI in 2020?
Ido Bornstein-HaCohen: In 2020, expect chatbots to become ubiquitous in the realm of customer service. There are currently over 40 million businesses communicating with customers over Facebook Messenger and 300,000 chatbots deployed to automate consumer conversations alone. Expect these numbers to soar over the next 12 months as brands take advantage of the leap in AI technology.
HB: Why will AI make a difference?
IB: Bots are no longer limited to simplistic customer interactions. They utilize natural language processing to better comprehend the user's intent and deliver useful, appropriate responses. This enables the development of a system that can automatically respond to unstructured, free text questions it may not have seen in that exact way before. With more conversations being successfully navigated by bots, brands will increase their usage in order to improve response times and drive greater contact center efficiencies.
HB: Can you give an example?
IB: A system like this can learn from historical conversations how to respond to all the different types of situations that occur when someone may ask for a refund — without needing to have those rules written programmatically in advance.
HB: What about the times when the AI can't figure out what the customer is asking?
IB: Voice-activated bots sometimes have trouble understanding human commands and certainly have trouble processing humor or sarcasm. These fixes are a priority for 2020.
HB: So what will the bots do in those cases?
IB: Answers will only be fully automated when the AI system is completely confident the answer is right. In all other cases, the answer will either be human approved or human written. In turn, this will enable a smaller and smaller pool of agents to service customers in an increasingly faster and more effortless way. It will revolutionize the customer service model. This revolution is in its infancy right now — but all the relevant elements are in place to make it take off.
11. We will start seeing AIs listed in employee directories
Sean Lane is the CEO of Olive and a lifelong technologist. He started his career in the U.S. intelligence community, holding leadership positions in the Department of Defense and the National Security Agency.  After government service, Sean started his life as an entrepreneur, and has founded several technology companies dealing with big data, advanced analytics, entity resolution, and most recently, artificial intelligence and is now a leading expert in applying Al in healthcare. Follow him on Twitter at @unleashcbus and on LinkedIn.
Hypergrid Business: What are you expecting from AI in 2020?
Sean Lane: We're quickly moving into a new era where digital employees are becoming commonplace. With AI, human employees are able to take on higher-value tasks — ones that require strategy, empathy and patient interaction.
HB: You mean "digital employees" metaphorically, right?
SL: I believe that within the next twelve months, digital employees will be on hospitals' org charts, working side-by-side with human employees, and in five years, 30 percent of healthcare workforces will be digital. It's inevitable.
12. AI will help companies find employees
Armen Berjikly is the senior director of growth strategy at Ultimate Software, where his expertise in human-computer interaction drives Ultimate's transformative artificial intelligence platform and direction. Prior to Ultimate, Armen served as founder and CEO of Kanjoya Inc., where he developed revolutionary advancements in the natural language processing. Follow him on Twitter at @armenberjikly and on LinkedIn.
Hypergrid Business: What are you expecting from AI in 2020?
Armen Berjikly: In the coming year, AI will play a significant role in helping companies step into the future of recruiting.
HB: Can you explain how?
AB: Recruiters will have access to more powerful and efficient candidate-screening tools, so they can focus on high-quality prospects while retaining the ability to examine a large pool of applicants. Candidates, in turn, will benefit from getting to focus on high-quality opportunities where they are more than just an on-paper match.
HB: Do you mean that AIs will be scanning resumes for keywords?
AB:Â These tools will deploy technologies such as natural language processing to go far beyond traditional resume parsing into identifying candidate fit through soft skills, which many HR pros say are equally or even more important than technical skills.
13. AIs will start writing
Pavel Dmitriev is the vice president of data science at Outreach, a sales engagement platform. He was previously a principal data scientist with Microsoft's analysis and experimentation team, where he worked on scaling experimentation in Bing, Skype, and Windows OS. Follow him on Twitter @testlearnwin and on LinkedIn.
Hypergrid Business: What are you expecting from AI in 2020?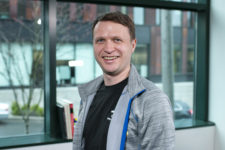 Pavel Dmitriev: In 2020, we will start seeing real-world applications of synthetic text — machine-generated snippets and stories — both in legitimate business contexts and for malicious causes.
HB: I saw some news about that earlier this year.
PD: OpenAI reported they built a language model capable of auto-generating human quality text, which they did not release for the fear it may be used to generate fake news or be used for other malicious causes. OpenAI may have been the first to get there, but in 2020 others will catch up. As they do, the technology will spread fast, and real-world applications will emerge both in legitimate business scenarios, such as auto-composing personalized targeted sales emails, and in malicious contexts such as fake news.

14. AI will make smart cities even smarter
Zachary Jarvinen is the head of technology strategy of AI and analytics for OpenText. Prior to OpenText, Zachary ran product marketing at a data analytics startup that was a part of the Obama Presidential Campaign Digital Team in 2008. Follow him on Twitter @zachonomics.
Hypergrid Business: What are you expecting from AI in 2020?
Zachary Jarvinen: In 2019, we saw smart cities truly began to come of age. The next phase in this evolution will be a significant roll-out of smart city AI implementation. Large organizations have long utilized AI and analytics to turn unstructured data into more actionable insights. Now, artificial intelligence is opening the door for applications and networks outside of the workplace to harness big data more intelligently and engage in new ways with citizens and, as a result, make our cities more efficient and sustainable.
HB: Can you give any examples?
ZJ: AI can transform a city's infrastructure and power utilization, and can also make strides in public safety, healthcare, and even make public parking more efficient. In 2020, AI will usher in even greater opportunities to make the smart city dream more of a reality.

15. AI will make the world around us responsive — and creepy
Chris Nicholson is the CEO of Skymind. which applies reinforcement learning to business simulations. He also spent a decade as a journalist, reporting on tech and finance for The New York Times, Bloomberg News and Businessweek, among others. Follow him on Twitter @chrisvnicholson and on LinkedIn.
Hypergrid Business: What are you expecting from AI in 2020?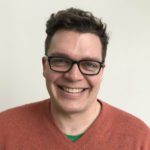 Chris Nicholson: Everything from your car to the shopping mall will become more responsive because it will be more personalized.
HB: What do you mean by responsive?
CN: Things and places will be able to recognize you, and they'll know more about you. So life will become both creepier and more convenient at the same time.
HB: I don't know how I feel about that.
CN: You'll get used to it, just like you get used to the temperature in a room. You'll come to expect responsiveness, and when you encounter dumb objects or dumb locations, you will feel that something is missing. You'll feel ignored.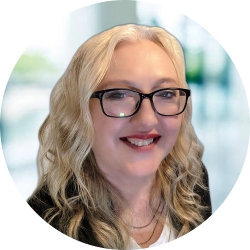 Latest posts by Maria Korolov
(see all)