Discovery Grid will hold the grand opening of its 2019 Virtual Seattle Winter Market 2019 on Saturday, December 7, 2019.
The market will be open until January 7, 2020.
The hypergrid address is discoverygrid.net:8002:Seattle.
The market's region coordinates are 503/448/46.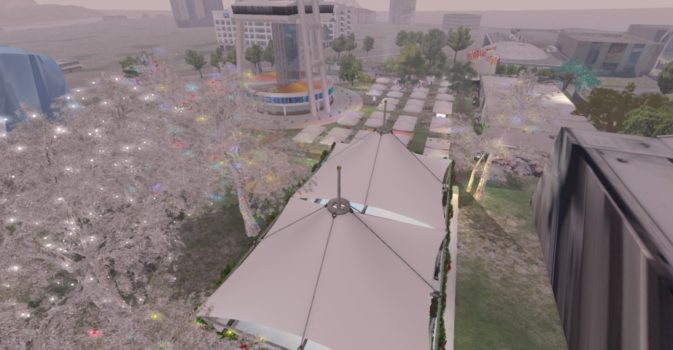 This makes the second pop-up market for the grid, but this time with a winter theme.
A number of local merchants will be participating.
There will also be several events during the market's month-long run.
Saturday, Dec. 7: Concert by the Santana Cover Band" at the Mural Outdoor Amphitheater courtesy of Seismic Events. The concert will start at 6 p.m. and will end at 8 p.m., Pacific time.
Sunday, Dec. 14:Â  Dance to music by several DJs courtesy of Rockin' the Blues from 6 to 9 p.m. Pacific time, also at the Mural Outdoor Amphitheater.
Monday, Dec. 16: Dance to music at the Skating Rink by DJ Moonie from 6 to 8 p.m. Pacific time.
Wednesday, Dec. 25: On Christmas Night, DJ Jeff Edwards will bring his Classic Rock night to the Skating Rink
Tuesday, Dec. 31: New Year's Eve will bring fabulous musical events in Virtual Seattle, including DJ Jeff Edwards from 6 to 8 p.m. Pacific time, DJ Kith Whitehawk from 8 to 10 p.m. and DJ Astoria from 10 p.m. to midnight.
In addition, ongoing activities include skating at the Skating Rink, with decorations courtesy of Elin Egoyan, an artist, creator, and merchant based on Discovery Grid. There are also carousel rides and bumper skis courtesy of Al Fresco, a home and patio furnishings shop owned by grid resident Zak Monentes.
"More events will be announced soon so stay tuned," said Discovery grid marketing manager Harmony Beningborough. "Moreover, please check our event calendar for other resident-supported fabulous events happening during this time."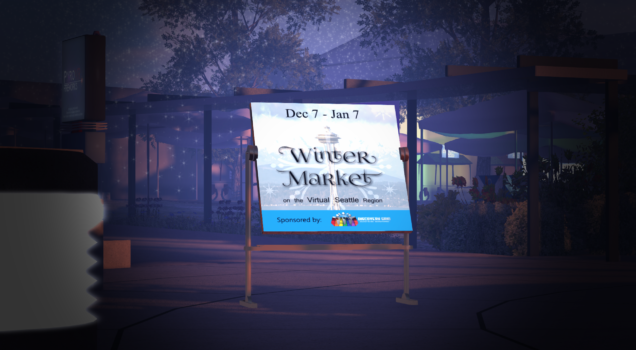 Merchants participating in this year's Winter market include Al Fresco, Black Cockatoo Creations, Crown Jewel, Dreamstream, Drew's Gadget Shop, Elin Arts, Fashion Eye, Fayre, Festive Occasions, Handmade by Lem, InMotion, Lorin's Sound Effects, LooseCannon, Matahari Skate, Matahari Style, Moondance Designs, Ocean Engineering, Perfect Harmony, Plumtree Furniture, Décor, Rockin' the Blues, Scrimshaw Marine Boatworks, Seismic Events, Shopity, Simple Reflections, Simply Lily's Designs, Svarovski Design, The Shoals Home Decor, and Uniquely Quintessa.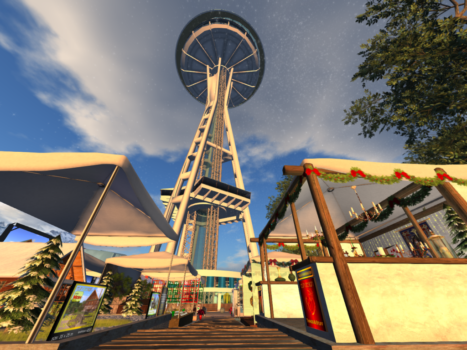 "The Fall Pop Up Market was very successful," said Beningborough. "We are expecting a larger participation this time around."
The Winter Market shops will accept the Gloebits multi-grid currency, she added, although merchants will have landmarks at their booths to their other shops on the grid which take grid currency as well. (
Here is a primer on how to use Gloebits
.)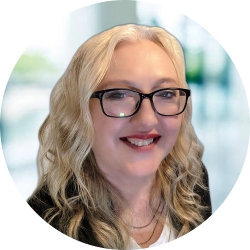 Latest posts by Maria Korolov
(see all)