High Fidelity is shutting down its apps, marketplace and virtual currency, shutting down its open source project, and laying off about half its staff, founder Philip Rosedale announced in a post rather misleadingly titled "Updates, and a New Beginning."
Rosedale is best known as the founder of Second Life. High Fidelity was supposed to be the next generation, virtual reality, version of that platform. It hit all the buzzwords — an open source code base, a Blockchain-based virtual currency, and even had avatars that could duplicate your actual hand gestures and facial expressions.
In practice, though, the platform never got any traction, which Rosedale attributed to the slower-than-expected development of virtual reality headset hardware.
The company isn't completely dead though. Not just yet.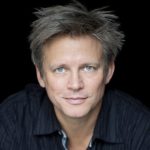 "The work we've done over the past six months has been valuable in helping us understand how to make a 3D VR environment usable, stable, and accessible to first-time, non-gaming audiences, and that is intellectual property we will take forward into future work," wrote Rosedale.
What will that future work be? No word so far. Just that "our new project is different and in early development."
So here's what we do know.
Open-source project? Mostly gone.
One of High Fidelity's differentiators from Second Life was that the code base was open source. Even if the company was shut down, users will still be able to continue using the code.
But High Fidelity is closing down public access to its Github repository as of January 15, 2020.
So what about that whole open source thing? Well, that's why the company isn't shutting down the repository right away, said Rosedale.
"We want to give community leaders time to create their own repositories and systems as desired," he wrote.
This is also a good time to grab copies of documentation, forum posts, and other materials since those will be gone soon, as well.
VR platform? Mostly gone.
The High Fidelity app will be taken down from the Oculus app store and from Steam on January 15.  On the same day, High Fidelity will also be removing its 3D Avatar Creator app from Google Play and Apple App Store.
Of course, people are still going to be running the code on their own. But High Fidelity has some centralized services, such as  the marketplace, place names, group names, the blockchain and avatar inventories. So what's going to happen with all those services?
The marketplace is shutting down on January 15, and the company will stop selling its HFC virtual currency.
However, existing users will still have copies of what they purchased in their inventories and High Fidelity said it plans to continue supporting the blockchain.
People won't be able to buy new place names or group names but they'll continue to work until they expire. People who've shelled out money for them can request a refund.
What about its virtual workplace? Also mostly gone.
Since consumers weren't rushing to use High Fidelity's consumer-focused VR platform, the company thought it would try to sell it to business customers as a virtual office.
Over the past few months, High Fidelity built a streamlined desktop-based version of its environment, which was tested by more than 75 organizations.
It doesn't look like those organizations liked it much.
"The opportunity is not big enough today to warrant additional development," said Rosedale.
So that's shutting down, too, though High Fidelity plans to continue using the platform internally.
"We have decided not to commercialize the virtual workplace application at this time," said Rosedale.
Employees? Half are gone.
"The incredible and talented team we have built, isn't the one to take us forward," said Rosedale. "Consequently, we will reduce our team size in half effective today."
For more information about all this, check out the FAQ about the changes and keep and keep an eye on the High Fidelity blog.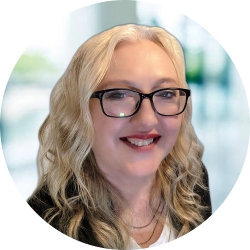 Latest posts by Maria Korolov
(see all)