This year's OpenSimFest will be held in March and exhibitors, performers, merchants, and volunteers are encouraged to participate.
OpenSimFest is a yearly OpenSimulator community event that brings together different parts of the community in one place.
"This is our second year of running OpenSimFest and with last year's success, we are pleased to say that we will be running it again this year," organizer Leighton Marjoram told Hypergrid Business.
OpenSimFest 2020 will have more than 20 hours of performers, she said, and will showcase the builds of more than exhibitors and more than 20 merchants.
The event will start on March 6, 2020 and will run through March 8.
After that weekend, the festival's regions will stay open for a month.
"Nearer the time of the festival, a full schedule will be posted and pages will be posted to the site with a full list of performers, merchants, and exhibitors," said Marjoram. "This year the main themes are science fiction, space and 'Many worlds, one community, the future is in our hands'."
Participants need to have a presence in OpenSim, and grids taking part need to be hypergrid enabled and accessible.
Exhibitors
Exhibitors will receive a plot of 32, 48 or 64 square meters on either the Exhibits East or the Exhibits West region.
"You can take the main festival theme, create something that expresses your place on the hypergrid, or feature a group, event or project you run using OpenSim or your community or grid," said Marjoram.
Performers
"Like last year, we will have three days of live entertainment, so we are looking for OpenSim performers to sign up and take part," she said.
Merchants
"We are asking merchants to take part this year so we have added a region called OSF Merchants and Luna Lunaria will be the organizer for this new group," she said.
Merchants will receive a plot of 950 square meters and 500 prims, 2,500 square meters and 750 prims,  or 7,000 square meters and 1,000 prims.
"Prebuilt stores are available that fit each plot exactly without adding to your prim count, or you can create your own displays, but we ask that you keep the sci-fi theme in mind when you build," said Marjoram.
Volunteers
One of the jobs that the festival needs volunteers to handle is watching social media and doing other kinds of public outreach.
"Last year we had lots of people visit and using Discord so we are asking community members who might have an hour or so free to help us greet visitors and keep an eye on Discord to keep people updated," said said. "We are also looking for greeters, in-world and discord hosts to join the team."
The full guidelines for participants are on the festival's website.
Those who would like to take part or have any questions about taking part contact one of the organizers using their social media pages below. They can also be reached through email opensimfest@gmail.com, by filling in the Volunteer Signup form, registering for the event, in world at grid.opensimfest.com:8022, or using other channels.
You can also follow OpenSimFest on Twitter, Facebook, YouTube, or Discord.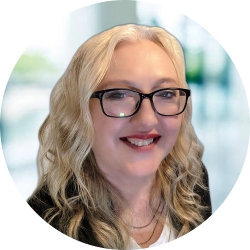 Latest posts by Maria Korolov
(see all)