A personal dispute between the owners of Great Canadian Grid and DigiWorldz has resulted in an outage on the Great Canadian Grid.
DigiWorldz, which is not only a grid but also an OpenSim services provider, had been providing some critical grid services to Great Canadian Grid and cut off those services off after a personal dispute between DigiWorldz owner Terry Ford and Great Canadian Grid owner Roddie Macchi.
This is the first known example of a major customer service misstep by Ford.
"This disagreement started over that — rude things being said in public — but like many arguments, led down many other paths," Ford told Hypergrid Business.
Ford said that there were other issues as well, that he did not want to talk about on the record.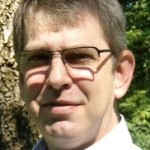 "He has been warned repeatedly in the past about these types of issues and I have indicated to him many times we would not continue to tolerate these actions," he said. "This is just the latest and turns out to be the one which broke the camel's back, so to speak."
While Great Canadian Grid runs its own servers, databases, regions, and inventories, DigiWorldz has been providing grid management services, including DNS services. Until those are replaced, the grid is effectively down.
"I offered to keep his DNS services online until he could find an alternative many times last evening and as of this morning, I've again offered to turn his DNS services back on but have not yet received a reply," said Ford. "The 'ball is in his court,' so to speak."
The optics, however, are damning. And Digiwordz, as the service provider, is going to bear the brunt of the blame.
Over the Christmas holiday, a service provider cuts off a customer based on what they believe they heard the customer say. And, since this is a business-to-business relationship, all of the customers' users are affected, as well.
The situation is even worse since OpenSim services — like social media platforms and web hosting companies — have access to a great deal of information about their customers and their customers' end-users, including message and conversation transcripts. As a result, these kinds of companies need to be even more careful about how they terminate service.
After all, if Facebook cut off everyone who said bad things about Mark Zuckerberg, it would be a major violation of trust. Though, these days, would we really be surprised?
Great Canadian Grid owner Roddie Macchi has not responded to my emails, as of this writing, but he posted about this issue on Facebook.
Macchi said that he would not have cut off service to a customer over a personal dispute.
"I would never put 7,000 people's lives at stake over pettiness, especially at Christmastime," he wrote.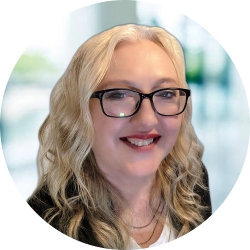 Latest posts by Maria Korolov
(see all)