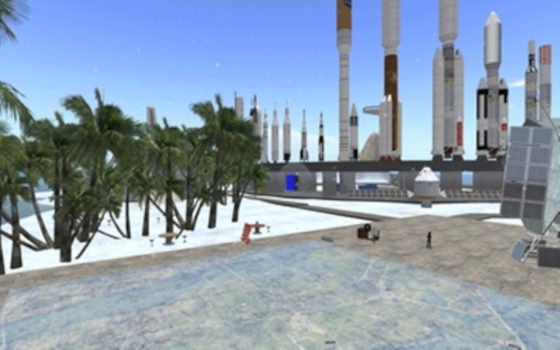 This Friday, the public is invited to tour the International Spaceflight Museum in Kitely. one of the several community social events organized to coincide with this year's OpenSim Community Conference.
ISM Exhibit Building Chair Mike Lorrey will personally lead and narrate a tour of the ISMuseum region in Kitely, with detailed explanations of the many exhibited rockets, spacecraft, and astronaut and pioneer exhibits.
The event starts at 2 p.m. Pacific time, and the hypergrid address is grid.kitely.com:8002:ISMuseum.
"Come prepared to listen in voice," he said. "The first hour will be a tour with a considerable narrative explanation."
The tour will end with a dance party with DJ Rosa Alekseev in the region's Rocket Ring venue.
Also Friday, there's a tour of the Magnolia Gardens of Knowledge at 6 p.m. Pacific at the hypergrid address grid.metaversedepot.com:8002:ima outpost alpha.
There will be digital teaching assistants to help new users with the new SceneGate Viewer, fishing, jet skis, and dancing with life music from 6 to 9 p.m. Pacific.
"The venue is lakeside but beachwear is not required," said the organizers. "For those needing beachwear, freebies are available at the venue's Beech Box Hut. Danceball NPCs are available in beachwear."
The region is Gloebit enabled and visitors who would like to leave a Gloebit tip for the entertainers can click on their balance at the top of the viewer to authorize Gloebits when they arrive. Entertainers also accept PayPal tips for those without Gloebits.
Watch a video tour of the region below on YouTube:
For all OSCC 2019 events, check out their event listings.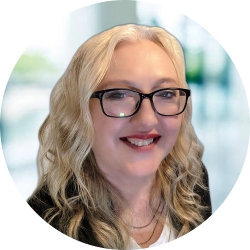 Latest posts by Maria Korolov
(see all)