The German-language Dorena's World grid turned ten years old this month.
Dorena's World is one of the oldest grids in OpenSim.
Founder Dorena Verne first came to OpenSim because "curiosity killed the cat," she told Hypergrid Business.
While Verne was still in Second Life, she started the grid as a private retreat for herself and her friends, said spokesperson Anachron Young. "It turned out later that it was a whole new community formed here, and most of the old Second Life friends only peeked in once, if at all, and never came back again."
But that focus on close friendships has been a guidepost for the grid ever since.
"It has stayed kind of a family all through the years," said Verne.
The grid is also committed to non-commercial use.
"We never had a grid currency and will never have such," she said. "We believe money has too much impact on our first lives and should have as little as possible on our second."
Even as the core grid philosophy stayed the same, there were some changes.
There were technical changes, of course, as OpenSim added new features.
"We have seen the integration of mesh and Bento avatars, mega and variable-sized regions, and a couple of OpenSim additions like LSL scripting abilities," she said.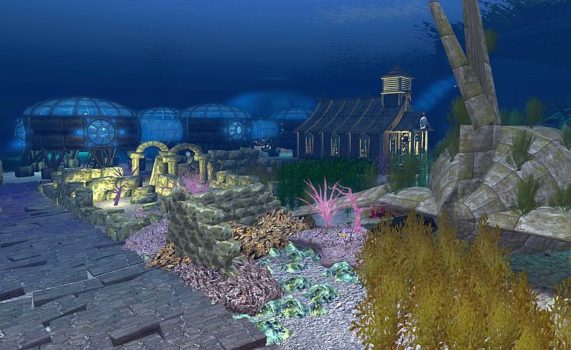 There have also been bug fixes and improvements to stability.
"We look forward to seeing smoother region transitions and more stable physics, but in general we are quite satisfied with what we have got," she added.
She added that she doesn't think that virtual reality will have much of an impact.
"I don't think VR goggles like the Oculus Rift are useful at all in OpenSim," she said. "I wouldn't want to use them."
For a short while, Dorena's World experimented with the ArribaSim fork of OpenSim.
"We had a connection to its creator, Freaky Tech, and stuck with it for long after that connection was lost, because Freaky had become quite unresponsive to questions," she said.
Then OpenSim 0.9 came out, promising solutions to long-standing problems — but ArribaSim looked like it was going to stick with the Opensim 0.8 technology.
"That was the time for us to come home to the mainstream OpenSim," said Verne. "So we said goodbye to ArribaSim a few months ago and returned to the main fork."
And there were changes in the grid's population, as well.
"Sadly, we lost some members to the grid reaper," she said. "We will keep them in our hearts and their regions alive as long as e can."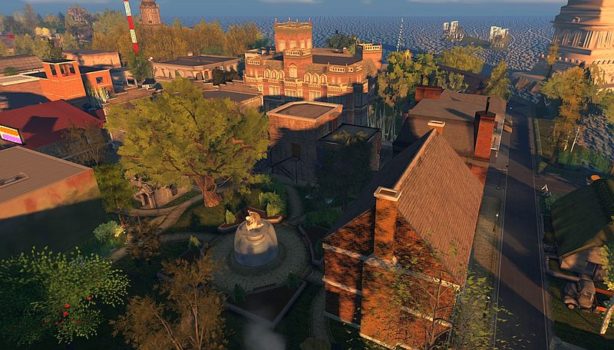 She said that she hopes that the grid will be able to maintain its character over the next ten years.
"Unfortunately the changes for the worse of the social interactions observed in real life have also found their way into virtual community life," she said. "But we do our best to keep up love and friendliness and an atmosphere of friendship in our world."
She said that she would like to see more love and understanding among OpenSim users, and hopes that people will be able to interact with one another with an assumption of good faith.
Animosity and quarreling between grids is the main challenge in OpenSim right now, she said. "Especially the never-ending, 'they stole my design' wars."
On the plus side, the fact that there is no single corporate entity controlling the platform is a major advantage, she said. "There is no company behind it that wants to make a profit — just a large number of simple, everyday people, who just want to have fun together."
Visiting the grid
Unlike many grid that are collections of far-flung islands, Dorena's World has connected regions that allow visitors to wander around using roads, walkways, and boats.
Verne suggests that visitors start at the Landing and head north through the urban district of Santiago, where they should visit the Kaufrausch mega-store.
From there, go west to Bahro, take the ferry to the Black Raven area, then cross the bridge to the north and then head west to the GridTalk region, then back south to WestEnd.
"Or you take it all the way to the east until the eastern shores of Hope Island where a ferry will take you to and around the island on Pentacosta," she said.
Folks who want to stay on the grid long can rent regions, she said. "Talk to us in-world."
There are also free parcels and freebie stores — in fact, everything except for full regions is free on the grid.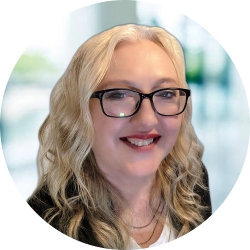 Latest posts by Maria Korolov
(see all)