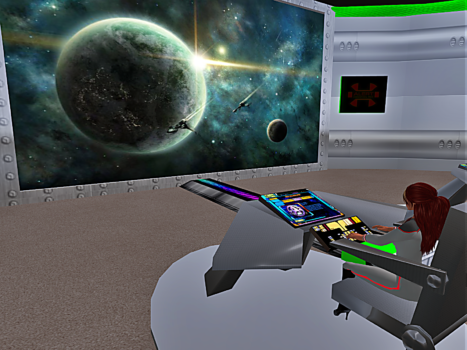 Exhibitors can already start setting up for February's Sci-Fi Expo on Tangle Grid, grid owner Leslie Kling told Hypergrid Business.
The month-long exposition, accessible to hypergrid visitors, officially opens on Wednesday, February 5 and runs through March 5. The hypergrid address is tanglegrid.net:8002. (Learn how to hypergrid here.)
Writer Torn MacAlester is participating in the Sci-Fi Expo for the third time this year.
"I've used the Expo as a media event to introduce myself to the sci-fi community on OpenSim as a science fiction author," he said in a press release. "To achieve my goal, I developed a mock-up of Conrad Station, the lunar base in my stories. It's been nice that I've been provided with as much space as I wanted for the sim. I appreciated the significant support I received from Leslie in the past and look forward to working with her this year."
He also has a shop in the Story Village region on Tangle Grid, hypergrid address tanglegrid.net:8002:story village.
It's "the best place to be for everything Sci-Fi related in the hypergrid," said Ramius Easterwood, who has an exhibit in the sci-Fi region and also a shop on the Tangle Estates 1 region.
Visitors will be able to get freebie items, and also purchase content using the Gloebit currency. (Learn how to use Gloebits for hypergrid shopping here.)
This year, Tangle is also holding a competition, where visitors can vote for their favorite displays, said Kling.
There's also a large display outside the complex where visitors can take a ride on a shuttle craft to the grid's Borg spaceship, Startrek Ship.
Tangle Grid has been running hypergrid expos for six years, said Kling.
How to set up your display
New exhibitors can just teleport in, grab an open spot, and create their displays, she added.
As with previous expos, presenters are discouraged from explicitly promoting competing grids. However, they can set up gates to the flagship stores wherever they might be on the hypergrid or hand out landmarks to visitors. In addition, they can sell content right at the Expo itself. The region supports the multi-grid Gloebit currency.
"The idea behind these Expos is to help creators show off what they are doing around the OpenSim grids," said Kling. "The idea behind it was to get everyone involved at one location to show off their items to the rest of the metaverse. It doesn't matter what grid you belong to as long as the items you are displaying stays within the theme of the expo that is going on at that time."
For more information about the expos, please email [email protected]. Tangle Grid also has a self-updating sign and teleporter available for any grid or region owner interested in helping to promote the expos.
Upcoming events
Tangle Grid's 2020 events calendar is available on the website.
Here are this year's expo dates:
Avatar Fashion & Accessories: April 2 through April 30
Metaverse Yard Sale & Satyr Farmers Market: May 7 through August 1
Steam Expo: August 27 through September 24
Halloween Expo: October 15 through November 19
Winter Expo: December 1 through January 13, 2021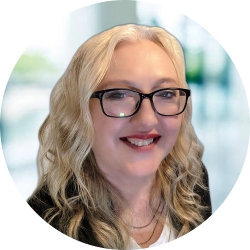 Latest posts by Maria Korolov
(see all)